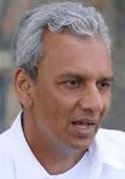 By Jayant Prasad
Nov 13, 2013
The picture in Afghanistan today is bleak: worsening security, ubiquitous Taliban presence, poor coordination between donors and the government, and a slowing economy
Exactly 12 years ago, on November 13, 2001 — just two months after the assassination of Ahmad Shah Massoud and the al Qaeda strikes in New York and Washington D.C. — Massoud's forces entered Kabul after Taliban fighters fled the city the previous night. This came on the heels of desperate diplomatic efforts to prevent the Northern Alliance from occupying Kabul and taking over the reins of government.
Why did the United States and its allies go to Afghanistan? U.S. troops went there to get rid of the al Qaeda leadership, and combat terrorists with a global reach. Operation Enduring Freedom was launched against terrorist entities and the states that harboured them. That was the reason for targeting the Taliban regime.
Intense operations
The United Nations Security Council mandated an International Security Assistance Force for the security of Kabul and its environs on December 20, 2001. ISAF has since been supported by 49 U.S. allies and partners. At its high point in 2011, there were 1,40,000 ISAF troops in Afghanistan, including 1,01,000 Americans, not counting contracted private security personnel.
After such impressive marshalling of forces and intensified military operations, Afghanistan continues to remain among the greatest security challenges of our times. What happened?
A 2009 Senate Foreign Relations Committee report blamed the 2001 Pentagon leadership for the "lost opportunity" of preventing Osama bin Laden's flight from Tora Bora to Pakistan. Centcom Commander General Tommy Franks turned down a CIA request for a battalion of Army Rangers to assist a rag-tag force tracking bin Laden. Concurrently, in late November 2001, Pakistani planes were allowed to airlift from Kunduz hundreds of Islamabad's advisers and troops, presumably along with some of the Taliban's and al Qaeda's leading cadres. A year or so later, the U.S. shifted its attention to Iraq, leaving the Afghan and Pakistan tasks unfinished.
The U.S. and NATO initially believed that a strong Afghan Army was not required, since the Taliban and al Qaeda fighters had dispersed without a fight — as for those who fled, Pakistan would take care of them. Afghans are still reaping the consequences of this initial neglect. The blunder of sub-contracting to Pakistan the management of the Taliban resulted in the outfit's fighters being nursed, nurtured and re-infiltrated into Afghanistan from 2005.
Since then, Afghanistan has become an arena for experimentation in social and political engineering. The military campaign was first cast as a war against terror, then as a counter-insurgency operation. The advantages gained by the surging American troops and more muscular military action were defeated by the announcement of the exit strategy.
Opportunity lost
As for building Afghan capacity, little was done for several years. U.N. representatives on the ground advocated a 'light' international footprint. Rich countries were initially parsimonious in their commitments. In early 2002, Afghanistan was a relatively clean slate on which anything could be written, so long as the country's well-wishers took account of its regional strategic space. But that was not to be.
Paradoxically, after the Taliban recovered, regrouped and re-equipped itself in its safe havens and brought violence back to Afghanistan, a stepped-up civilian effort followed. The Afghanistan Compact, put together in London in January 2006, made nation-building the main focus of the future international effort. Its conceptual flaw was the vision to transform Afghanistan into the image of its benefactors.
The instruments used to achieve this, such as the Provincial Reconstruction Teams, bypassed Afghan institutions and indigenous impulses. Afghan political leaders complained that the parallel structures created by the PRTs undermined their government. Between 2001 and 2009, the Afghan government incurred an expenditure of $5.7 billion through its own budget and institutions, compared to $41 billion committed for assistance to Afghanistan during the same period.
Extent of fraud
Audits point to the fact that contractor profits and consultant fees absorbed a substantial part of the international assistance. The 2008 U.S. Commission on Wartime Contracting reported that fraud alone could account for as much as $12 billion spent in Afghanistan and Iraq. Some of this actually funded terrorism and insurgency in Afghanistan. "Every year, nearly $500 million flow into the Taliban kitty from western sources," the former ISI Chief, Asad Durrani wrote recently. This was mainly by way of protection money.
Moreover, all three pillars of Afghanistan's transformation — security, governance and development — were undermined by the growing security deficit. Increasing Taliban attacks immobilised the fledgling state structures at all levels and undermined Afghan growth and development. As Asadullah Khaled, former Kandahar Governor and former head of the National Directorate of Security, told me on my first visit to Kandahar in February 2008: "It is not that the Taliban is strong; it is that we are very weak."
The picture in Afghanistan today is bleak: worsening security, ubiquitous Taliban presence, poor coordination between donors and the government, a slowing economy, and increasing insecurity. A complete exit of ISAF would be a catastrophe for the country, the region and the world. Such an exit would dampen the ongoing development effort, undermine the impressive social and economic gains achieved with so much effort and sacrifice, embolden the enemies of progressive change in Afghanistan, and possibly even lead to a reversal to the ancien regime of 2001, with serious security implications worldwide.
So, where do we, the world community, go from here on Afghanistan?
The international community should not abandon Afghanistan. It should not encourage the country's partition or leave it to the mercy of those who are not accountable to the Afghan people. It should avoid acquiescing on exclusive rights over Afghanistan of any single power, or group of outside powers. The global community should abjure extra-territorial demands, defined in terms of a veto over decisions that Afghans themselves must make. Afghanistan's neighbours should guarantee its independence and sovereignty rather than engage in acts that subvert them.
A return to status quo ante should be avoided. Terrorist networks in the region, with their cult of suicide bombings, are ever more closely tied to al Qaeda and its associates. Their membership is more dispersed, diverse, and numerous than it was in 2001. Their restitution in Afghanistan might well lead to the unraveling of the state system in Pakistan, creating for India and the world an even bigger security challenge than the one we face today.
We must strive to make Afghan security sustainable by supporting its security apparatus and dismantling the infrastructure of terrorism, both within the country and its border regions. Terrorism and insurgency have never ceased anywhere in the world where support, sustenance, and safe havens for terrorists and insurgents have been available in the contiguity.
On development, the world should abandon the idea that it can come from outside. An environment should be created in which Afghanistan can develop itself. Afghan voices should be heard and space allowed for national leadership. We must work towards desirable outcomes, without tangling in processes internal to Afghanistan.
Afghanistan will be economically sustainable when it becomes a trade, transportation, energy, and minerals hub in the region. The Afghan leadership had hoped to join SAARC six years ago, and that Afghanistan would soon become a land bridge linking Iran and Central Asia to China and the Indian subcontinent. The templates and action agendas for dismantling trade and transit barriers, and encouraging freer movement of goods, services, investments, peoples, and ideas, are already in place. It is the inability to operationalise them that prevents Afghanistan's sustained stabilisation.
Hard Task
In spite of multiple international back channels and the efforts of the Afghan High Peace Council, talks with the Taliban have not made much headway. Key players within the Taliban and Pakistan's state structures are yet to be convinced that they should abandon their campaign to seize power by violence. It is a hard act to fight and talk simultaneously. While a lasting and permanent solution with them on board will be difficult, without them it will be impossible. Efforts for peace, re-integration, and reconciliation with the reconcilable must, therefore, continue.
Afghanistan's fragmented polity needs to look at reconciliation — between and among ethnicities, between Afghanistan and its neighbours, and between the government and those elements of the armed opposition ready to embrace democracy and the Afghan Constitution, respect human rights, and end ideological and organisational links with al Qaeda and its associates. As Rumi, the great Afghan Sufi sage said in his Masnawi 800 years ago: "Believe in God, yet tie the camel's leg."
Jyant Prasad has served as India's Ambassador to Afghanistan, Algeria, Nepal and the U.N. Conference on Disarmament
Source: http://www.thehindu.com/opinion/lead/posttaliban-afghanistan-12-years-on/article5344198.ece
URL: http://www.newageislam.com/islam-and-politics/jayant-prasad/post-taliban-afghanistan,-12-years-on/d/24401