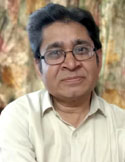 By Sumit Paul, New Age Islam
3 June 2022
When More and More Countries Are Constitutionally Becoming either Religion-Neutral or Nonreligious At Least as an Ostensible Identity, India Becoming a Hindu Rashtra Will Be a Regressive Move
Turning and turning in the widening gyre
The falcon cannot hear the falconer;
Things fall apart; the centre cannot hold;
Mere anarchy is loosed upon the world,
The blood-dimmed tide is loosed, and everywhere
The ceremony of innocence is drowned;
The best lack all conviction, while the worst
Are full of passionate intensity.
----
We often say in Persian, ' Sukhanvari Payambari Ast ' (Poetry is Prophethood). The abovementioned lines from the Irish poet and Nobel laureate William Butler Yeats' most plundered poem, ' The Second Coming ' seem and sound so prophetic in the current scenario when the Hindu-Muslim differences have hit the nadir and led to the state of anomie, which's far worse than anarchy.
It has become so execrable that one thinks with Ghalib, ' Koi Ummeed Bar Nahin Aati, Koi Soorat Nazar Nahin Aati ' (None of the hopes is fulfilled, no hope of fulfilment is in sight). So, what could be the solution in such a dismal situation? Recently, Britain-based Muslim writer Hasan Suroor suggested in TOI that India should be declared a Hindu Rashtra the way England is a Christian state but secular in spirit.
I'm afraid this couldn't be a sagacious solution in the Indian context. First of all, changing the word' Secular' and replacing it with ' Hindu' is not feasible. Agreed, 'Secular' is a misnomer in the current context. It's sheer tokenism and a complete sham, but declaring Hindu Rashtra also has pitfalls of French philosopher Michel Foucault's ' Fallacy of Nomenclature.' Mind you, Britain has always been a constitutionally Christian country and that identity was never changed. But here in India, by declaring India as a Hindu Rashtra, you're changing its character, fabric and spirit of many decades. You're relegating yourself from being ' Secular' to being ' Specifically Religious' (Read, Hindu). 'Secular' suggests evolution, whereas Hindu will suggest ossification.
If India is rechristened a Hindu Rashtra, it'll be seen as a blatant vindication of the State's stand and stance towards the minorities, precisely, Muslims. They (Muslims) will lose their faith, whatever little that may be, in the system. The officially declared Hindu Rashtra will be seen as an attempt to embolden the majority and a step to undermine Muslims. The purpose of State egalitarianism will peter out. Muslims will feel cheated and humiliated. The very idea of a democracy will be shattered. Then, what'll be the difference between India and its neighbouring Banana Republics?
The whole world will ask why after 75 years of Independence, Indian society couldn't learn and imbibe the essence of peaceful coexistence.
Will not the new identity of Hindu be more of a dead albatross around the necks of all Indians, not just of Hindus?
When more and more countries are constitutionally becoming either religion-neutral or nonreligious at least as an ostensible identity, India becoming a Hindu Rashtra will be a regressive move. I'm an audaciously Panglossian person and I believe that all is not lost. The situation will get better, albeit at a snail's pace.
Hindus and Muslims have been coexisting for centuries. A few lumpen elements in both the religions cannot hold the country to ransom. This euphoric religious frenzy will eventually subside. 'Be still a sad heart, cease repining/ behind the clouds is the sun, still shining.' What's required at this stage is bringing back that estranged bonhomie between the two communities. We need bridging, not bickering. What happened in the past must be entombed with the bygone era. Look ahead and look forward with no rancour. Sanity and sanctity of faiths must be protected and preserved.
Remember the words of the legendary Urdu poet Faiz Ahmad Faiz, " Raat Kitna Bhi Kare Apni Faseelon Ko Buland/Subha Hogi Toh Har Ghar Mein Ujala Hoga" (Let night erect a tall rampart/ When sun will rise, every home shall witness the brightness). There's still a sliver of hope and scope for rapprochement. Don't you concur with me?
----
An occasional columnist for New Age Islam, Sumit Paul is a researcher in comparative religions, with special reference to Islam. He has contributed articles to world's premier publications in several languages including Persian.
URL: https://newageislam.com/islam-politics/india-hindu-rashtra-nomenclature/d/127163
New Age Islam, Islam Online, Islamic Website, African Muslim News, Arab World News, South Asia News, Indian Muslim News, World Muslim News, Women in Islam, Islamic Feminism, Arab Women, Women In Arab, Islamophobia in America, Muslim Women in West, Islam Women and Feminism