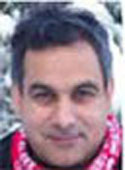 By Farooq Sulehria
September 06, 2013
In Punjab and the Punjab-dominated mainstream media, Baloch grievances are often dismissed on familiar pretexts. One clichéd excuse is that the Baloch Sardars impede development in the province.
However, every time one looks into the structured discrimination Balochistan has been subjected to, one finds that it is not anti-development Baloch Sardars but the 'federation' that has impeded progress in Pakistan's biggest province. A case in point is the education apartheid imposed by the Higher Education Commission on Balochistan.
Since its inception to date (FY 2002-03 to 2012-13), the HEC has allocated 737 projects worth Rs157, 102 million. Out of these 737 projects, merely 48 projects worth Rs2, 135 million were assigned to Balochistan's seven universities.
The costs and number of projects awarded to these seven universities are: University of Balochistan, Quetta: Rs2,135m (16 projects), Balochistan University of Information Technology and Management Sciences: Rs1,008m (11 projects), Balochistan University of Engineering and Technology, Khuzdar: Rs284m (eight projects), Sardar Bahadur Khan Women University, Quetta: Rs965m (six projects), Lasbela University of Agriculture, Water and Marine Sciences (LUAWMS), Uthal: Rs1,943m (five projects), University of Turbat: Rs1,580m (one project), University of Loralai: Rs1,518m (one project).
An immediate chauvinistic argument to dismiss these figures would be the population size of Balochistan. Since Punjab is huge in terms of its population, our critics would say it needs more allocations.
I will, therefore, not cite the number of projects the HEC has assigned to Punjab. Instead, let us compare sector-wise allocations. For instance, Balochistan University of Engineering and Technology (BUET), Khuzdar has received Rs284m (eight projects) in ten years but Lahore's University of Engineering and Technology was granted Rs8, 361m (23 projects). Again, one may cite the size of UET, Lahore. However, even UET; Taxila was given preference over BUET, Khuzdar. The former was granted Rs110m (20 projects).
Similarly, while LUAWMS was given peanuts, the University of Arid Agriculture, Rawalpindi and the University of Agriculture, Faisalabad were granted Rs1,815m (21 projects) and Rs2,647m (25 projects) respectively.
Likewise, while Balochistan's only women university received Rs965m, FJ Women University, Rawalpindi, the Lahore College for Women University, Lahore, and the Women University, Multan were generously allotted Rs879m (10 projects), Rs847m (13 projects), and Rs1,144m (one project) respectively. Even Kinnaird College was awarded two projects worth Rs72m.
The education apartheid Balochistan is subjected to becomes even more evident when one compares the allocations for Islamabad. This comparison also makes the population argument null and void.
For instance, two top beneficiaries of the HEC largesse are Nust and Comsat Institute of Information Technology. Both have been granted Rs1, 5205m (22 projects) and Rs7, 373m (28 projects) respectively.
One may count other cases too cases where the HEC does not take into account the size of a certain institution. Let us, therefore, not even buy this argument to discriminate Balochistan. If anything, the province should be positively discriminated owing to the economic contribution it makes and the political situation there. No such luck, unfortunately. A colony-like status assigned to Balochistan is reflected in the HEC's allocations.
This discrimination is obvious even when scholars are sent overseas on HEC scholarships. To its credit, the previous PPP government introduced a quota system to tilt the balance in favour of smaller provinces.
However, the HEC bureaucracy knows many tricks to twist the procedures in favour of Punjab. Consequently, over 60 percent Punjabis against 50 percent quota went abroad while Baloch representation remains below its six percent quota.
Farooq Sulehria is a freelance contributor.
Source: http://www.thenews.com.pk/Todays-News-9-200290-Education-apartheid
URL: http://www.newageislam.com/islamic-culture/farooq-sulehria/education-apartheid/d/13383