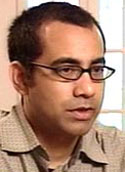 By Shahid Mahmood
March 20, 2013
The Republican National Committee (RNC) officially released, on March 18, a report that charts a path forward for the party after its 2012 defeat to the Democrats. The authors of the report did not find their party's ideology flawed, making it unattractive to so many voters, especially women and minorities. Instead, the report stated that it was how Republican officials and candidates delivered their message to voters that failed the party. The RNC's chairman said, "To be clear, our principles are sound. Our principles are not old, rusty thoughts in some book. But the report notes that the way we communicate our principles isn't resonating widely enough. Focus groups described our party as narrow-minded, out of touch and, quote, 'stuffy old men'. The perception that we're the party of the rich, unfortunately, continues to grow. That's frustrating because we care about every voter."
Republican principles should, indeed, be questioned. Americans live in a country that is racially segregated. Eighty-nine per cent of Mitt Romney's voters were white. Fifty-nine per cent of the entire white vote count in the country went to Romney. As the country's demographics change, the Republican Party will need to ask itself some difficult questions regarding the awkward relationship that exists between its political values and racism. Many Republicans are manipulating these demographic shifts to create a sense of irrational fear and nostalgia.
Last week, the popular television series "The Bible" released a new episode of the show. Conservative talk show host Glenn Beck made a controversial remark regarding the resemblance between President Barack Obama and the Moroccan actor who plays 'Satan' on the series. Beck tweeted, "Anyone else thinks the devil in "The Bible" on The History Channel look exactly like that Guy?"
Beck has vowed not to mention President Obama's name in 2013, and instead, will use "that guy". Beck's tweet was provocative; within a couple of hours of the show airing, there were an estimated 20,000 searches for tweets having the words "Obama" and "Satan". The History Channel was forced to release a statement saying, "The History Channel has the highest respect for President Obama. The series was produced with an international and diverse cast of respected actors. It's unfortunate that anyone made this false connection. The History Channel's show "The Bible" is meant to enlighten people on its rich stories and deep history."
But this is not the first time President Obama has been personified as the devil. In 2008, Republican Rick Santorum made the following remark about President Obama. "This is not a political war at all. This is not a cultural war. This is a spiritual war. And the Father of Lies has his sights on what you would think the Father of Lies would have his sights on: a good, decent, powerful, influential country — the United States of America. If you were Satan, who would you attack in this day and age? There is no one else to go after other than the United States, and that has been the case now for almost 200 years, once America's pre-eminence was sown by our great Founding Fathers."
The devil personifies evil. In many religions, God and the devil are locked in an epic struggle — fighting over the souls of humans. The devil seeks to entice people away from God. Ideologically, politicians use the concept of the devil to characterise their opponents as being ungodly — incompatible with civilised society.
Shahid Mahmood is a Canada-based editorial cartoonist and his work has appeared in several international publications
Source: http://tribune.com.pk/story/523780/obama-maligned/
URL: http://www.newageislam.com/islam-and-the-west/shahid-mahmood/obama-maligned?/d/10861