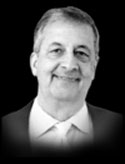 By Ray Hanania
June 11, 2019
Mainstream US media coverage of American Muslims is more negative than that of North Korea, often denounced as one of the world's three worst sponsors of terrorism, panellists at a conference on crisis reporting claimed on Sunday.
The Pulitzer Centre's "Beyond Religion" conference at the National Press Club in Washington D.C. featured six panel discussions, with topics including the building of peace, intersectionality of gender and religion, and religion and the environment.
During a workshop hosted by the Institute for Social Policy and Understanding (ISPU), Dalia Mogahed, the institute's director, argued that The New York Times, widely considered the US newspaper of record, portrayed Muslims over the past quarter century "more negatively than cancer or cocaine."
Mogahed and the Pulitzer Centre released summaries of their remarks on Twitter on Sunday that included:
"Muslims in the US are more likely to be bullied; 42 percent of Muslim families with a child in the (school) system report some form of bullying, and a quarter of the incidents involved an adult."
"Roughly half of Americans say they don't know a real Muslim, which means they rely on media coverage to understand their Muslim neighbours."
"Muslim women are often depicted as victims of their cultures, or victims turned escapees. That flies in the face of data showing that American Muslim women see their faith as an asset in their lives."
The US Department of Justice "is six times more likely to issue a press release when they foil a plot by a Muslim terror group than a plot by a white supremacist terror group."
According to the Twitter summary, Mogahed also offered a detailed response to the question, "Who are American Muslims?"
"American Muslims look Iike every American — there is no single description, ethnicity or age. They are the most diverse faith community in the US," she said.
"Muslims have no majority race — they are equal part black, white or Arab. Half of American Muslims were born in the US, and the vast majority are citizens. Muslims are the faith community most likely to report a low income."
In covering Muslims, Mogahed argued, journalists should "move beyond the security lens."
Reporters should also use culturally neutral language when writing about Muslims. Arabic words are used to describe behaviour that is not unique to Muslims.
"Don't assume that religion is a driving motivator of Muslim behaviour. Reporters wouldn't assume that religion was a driving motivator of Christian behaviour," she said.
"Unlike their age peers, young Muslims are as likely as older Muslims to say that their faith is an important part of their identity."
Mogahed argued that:
Muslims and Jews are the most likely to experience fear and anxiety over safety following the 2016 US presidential election.
Muslims responded to discrimination after the poll with resilience, "investing in their faith communities."Muslims with strong religious identities are more likely to have a strong American identity. A weaker religious identity among Muslims correlates with a weaker American identity.
Christian Protestants are the only group that believes religion should play a role in US law and, within Protestants, white evangelicals.
Mogahed leads the ISPU's research and thought leadership programs on US Muslims, according to the institute's website.
She has worked as executive director of the Gallup Centre for Muslim Studies, where she led the analysis of surveys of Muslim communities worldwide.
She also co-authored the book "Who Speaks for Islam? What a Billion Muslims Really Think" with John L. Esposito. In 2009, Mogahed was appointed by Barack Obama to the President's Advisory Council on Faith-Based and Neighbourhood Partnerships.
Source; arabnews.com/node/1509051/media
URL: http://www.newageislam.com/islam-and-the-west/ray-hanania/us-media-coverage-of-american-muslims-is-more-negative-than-that-of-north-korea/d/118845