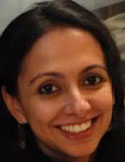 'I Vote With Every Sentence I Write'
By Nandini Nair
Jan 26 2013
For British-Pakistani author Nadeem Aslam, the personal and the political coalesce effortlessly. Author of three acclaimed novels, he is now out with The Blind Man's Garden (Random House), which takes the reader into the war-wounded areas of Pakistan and Afghanistan. While the book might deal with trauma and tragedy, in true Aslam style, it is ultimately a love story of doomed alliances. In an interview with Nandini Nair at the Jaipur Literature Festival, the author reveals his experiments with blindness, the importance of craft and the next 11 novels in his head.
We must unfortunately start with asking you about what you make of the recent brouhaha created by certain groups over the presence of Pakistani authors at the festival.
I am probably the wrong person for that question. Frontiers and boundaries don't mean anything to me. If I loved someone, I could live anywhere. There is no end to the ingenuity of hate. If they wish, people will find differences and will use those differences to create walls and barriers. I am not interested in it. My India is not the India of BJP or RSS.
One of the speakers said that freedom is the choice to be political, or not to be political. Do you feel that as a British-Pakistani author, you are denied that choice?
There are a number of authors of my ethnic background who choose not to be political. If I wanted to, I could also choose not to be. But with me, I vote every time I write a sentence. I am interested not in politics per se, but in the effect it has on human beings. I am most interested in love. Most of my novels are love stories where there are a number of obstacles to overcome, and one of those could be political. Authors don't tell people what to think, they tell you what to think about. We have lived through an extraordinary decade, beginning from 9/11 to the Arab Spring...I wanted a novel that would mention all this (the turmoil of the decade). But The Blind Man's Garden is ultimately a work of fiction. It is not a pamphlet.
The Blind Man's Garden moves between Afghanistan and Pakistan, but the action also occurs in the mythical town of Heer. Tell us about Heer.
I wanted to create a fictional town. I wanted to connect the place with my land of India, Punjab, Pakistan. Heer (after Heer Ranjha) is a symbol of rebellion. From now on, all my future novels will be located in Heer. I've 11 more novels to write. Yes, it will be 11. Subject matter is the easy part. I knew The Blind Man's Garden would be about Pakistan, The Wasted Vigil (2008) was about Afghanistan. I begin with an issue, then I look for characters who will best help me define those complexities. My next novel, for which the draft is complete, is called One Thousand Miles by Moonlight. It is about the blasphemy laws of Pakistan.
Rohan, the owner of the mythically beautiful garden and father of the two main protagonists in The Blind Man's Garden, slowly loses his sight. How did you create his character?
At first, I thought I would ask blind people about their experience of blindness, but every time I met them, I thought it would be intrusive to ask that. I wrote this book over four years. For three years, for one week every year, I taped shut my eyes and lived like a blind man. So in total, I could not see for three weeks. And I learned so much from that, which made its way into the book. I once touched something warm and I felt my head flooded with red. That happened twice, so I used it in the book. When raindrops fell on my hand, I saw the twinkling of stars.
The book also has rather graphic accounts of torture and atrocities. Why did you include those?
I always remember Toni Morrison's line, 'If they can live it, I can write it'. I will go further and say, 'If they can live it, I can write it, you can read it'. I can't make all that up. I can't make up the gang rape of a 14-year-old boy in a Taliban prison. People should become upset, that might galvanise them to prevent it. News is the most emotional programme on television for me. What is the alternative? Going around the world thinking that it is wonderful? But in my novels, there is beauty and horror side by side.
Your sentences tend to be very lyrical and often flirt with poetry. There are stories of you putting up sentences on your wall and working on them for years to get them right. Tell us about your craft.
I think my work used to be very poetic. It's true I used to put up sentences on the wall. But now I don't feel the need to do that. It's like a table maker. After 20 years, he knows a few things about making a table. Writing is also a craft. And it is important to see how one word in a sentence looks at another word in that same sentence.
Poetry is intrinsic to my work. I now write on a computer in 12 points on Times Roman. I used to write long hand. When I am done with a chapter, I print it out in eight points. You'll find that when you read a smaller print, you read faster, you take in more information, as the eye wants to reach the edge of the page. At this time, I am not looking at the local effect, I am looking at the general storyline. I am interested in seeing how it works as a narrative. I then print it out in 14, that slows down the eye and I look at every word and how they relate. I like phrases like "raw sprawl", there is an echo to it, even if the reader might not realise!
Your father wanted to be a poet but then circumstances took over and he never became one. You wanted to be a writer and you became one. Does your father's thwarted ambition play a role in your work?
When you look around, you'll find that there isn't a single street in India that hasn't produced a poet. It is quite a common story; writers become writers when their parents couldn't. That is the story of VS Naipaul and Orhan Pamuk and Hanif Kureishi. My father had done the groundwork for me, the freeing of the mind had already been done at home. My father used to write poetry under the fictional name, Wamaq Saleem. I now use the figure of a great poet under that name in all my novels. I have done for my father in the universe of my novels what he could not do in life.
You left Pakistan as a 14-year-old and returned only after close to two decades. What were your most vivid memories of the land of your birth?
I was afraid I'd never see a Peepal leaf or a bulbul or a red-ringed parakeet again. I even asked a friend to pick a Peepal leaf, put it in an envelope and send it to me. My most vivid memories were of the music, of Madam Noor Jahan and Lata ji and Mehdi Hassan.
Maybe it is an unfair question, but sometimes, are you torn between whether you are a Pakistani writer or a British writer?
That is actually an excellent question. I like to think I am made in the East and assembled in the West. I once cut out Pakistan and the UK from the world map and stuck them close together. So the GT Road passed from Pakistan into England, from Peshawar to Khyber Pass through to Newcastle. I think that is where I am from. I don't have a name for it as yet.
Perhaps Heer or the Republic of Heer?
(Laughs) Yes, that...or maybe we can have a reader's competition for this combined country of Pakistan and England.
Source: http://www.indianexpress.com/news/i-vote-with-every-sentence-i-write/1064969/
URL: http://www.newageislam.com/islam-and-the-west/nandini-nair/british-pakistani-author-nadeem-aslam--i-am-made-in-the-east-and-assembled-in-the-west/d/10192