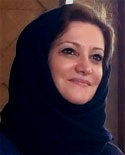 By Maha Akeel
June 21, 2018
Some European countries look at migrants, namely illegal migrants, and refugees landing at their borders as unwanted cargo that should be shipped back to their place of origin regardless of the conditions there. Others are more sympathetic and act humanely, allowing them to enter, but nevertheless worry about the long-term impact. And that rejection and fear cannot be dissociated from the fact that most of those immigrants and refugees are Muslim, and no one can ignore or deny that this indicates and confirms the growing nationalist and isolationist trend in Europe.
A Pew Research Centre survey on "Being Christian in Western Europe," published last month, found that Christian identity in Western Europe is associated with higher levels of negative sentiment toward immigrants and religious minorities. Many respondents expressed the view that Islam is fundamentally incompatible with their country's values and were in favour of reducing immigration from the Middle East and Africa.
In Germany, Chancellor Angela Merkel is facing a tough situation that is threatening her leadership and could plunge German politics into chaos. She has two weeks to seal a deal at the EU for a collective policy that would return migrants to the countries in which they were first registered. This would threaten to undermine the bloc's principles of free movement and is opposed to the open-door policy to refugees and migrants arriving from the Middle East and Africa that she has advocated.
Such a move would put the pressure back on frontline countries like Italy and Greece, which have already expressed a hardened stand against migrants. Last week, Italy refused to allow a rescue ship with more than 600 people aboard to dock in Sicily, with Spain instead stepping in to offer shelter.
The new Italian government has come to power arguing that Italy unfairly bears the brunt of the immigration influx and its EU neighbours should shoulder more of the burden. Under the bloc's Dublin Convention, refugees are supposed to apply for asylum in the first EU country they enter, though many push on to richer nations such as Germany. Some EU members have already set up border blocks against the entry of refugees, while others have applied strict criteria for allowing them to enter, meaning they only take in a very small number. This is while the largest number of refugees in the world is being hosted by less developed countries with far fewer resources. The member states of the Organization of Islamic Cooperation host about 62 percent of the total number of refugees in the world.
The situation is so critical in Europe that it has become the top agenda item at the EU summit to be held on June 28-29, which was supposed to focus on euro area integration and Brexit. French President Emmanuel Macron is calling for a revamp of the EU's system for sharing the burden of asylum seekers. Three years ago, the flood of people fleeing wars and chaos in the Middle East and North Africa threatened to overwhelm the EU; today, the immigration crisis threatens to divide it.
The crisis has emboldened right-wing populist politicians in Italy, Austria, Poland, Hungary and Germany, who have tapped into voters' resurgent anger and rejection of the high number of refugees and immigrants and managed to reach power. Their continuation in power depends on maintaining their stand against more immigrants and refugees coming into their countries.
Despite the fact that European economies such as Germany's need immigration to keep growing, the general negative sentiment of "cultural invasion" blurs any logical reaction or reasonable approach to the issue.
A reform to immigration and integration laws is needed. Europe must find an effective, sustainable way to address the issue legally, humanely and strategically that would placate social and cultural concerns, support economic growth and tackle security issues, while upholding moral responsibility and human rights principles.
Most important, however, is to end the human suffering that is causing this crisis. Today, more than 68 million people around the world are refugees or internally displaced as a result of conflict or persecution. On World Refugee Day on Wednesday, UN Secretary General Antonio Guterres called for solidarity, compassion and action. "We must all think about what more we can we do to help. The answer begins with unity and solidarity," he said.
In its annual report on refugee trends, the UN Refugee Agency say that 68.5 million people were forcibly displaced in 2017, the highest figure on record. It is the fifth year in a row that the figure has gone up, driven by violence in the Democratic Republic of Congo, South Sudan and Myanmar.
The overwhelming majority of refugees (85 percent) are hosted by other developing nations. Turkey has the most, with 3.5 million refugees. Germany has more than any other EU country with just under a million, but still has fewer than Pakistan, Uganda and Lebanon. Almost two-thirds of those forced to flee are internally displaced people who have not left their own countries.
Of the world's 25.4 million refugees, just over a fifth are Palestinians under the care of the UN Relief and Works Agency. Of the remainder, for whom the UNHCR is responsible, two-thirds come from just five countries: Syria, Afghanistan, South Sudan, Myanmar and Somalia. An end to conflict in any one of these has the potential to significantly influence the wider global displacement picture, according to the report.
• Maha Akeel is a Saudi writer
Source: arabnews.com/node/1325416
URL: http://www.newageislam.com/islam-and-the-west/maha-akeel/it-is-important-to-end-the-human-suffering-that-is-causing-refugee-crisis,-with-solidarity-and-compassion/d/115605