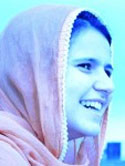 By Komal Zahid
September 20, 2013
The mayhem surrounding the busy terminal of the Minneapolis-St Paul International Airport was evaded by the striking and almost pin drop silence as the check-in machine – more precisely known as the explosive detection machine – started to beep breathlessly. What followed was not a very pleasant sight to witness, to say the least.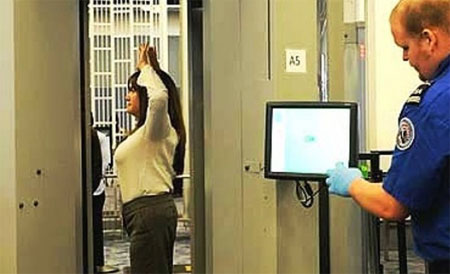 The officers surrounding the terminal I was checking in through were overtaken by a wave of panic and confusion. Almost taken aback, the officers tried their best to veil the feelings of uncertainty and fear that were clearly visible through their faces.
All this time the beeper did not stop.
I stood there with a naked expression covering my face. I knew it was my bag. For a girl my age, it was difficult not to become a slave of fear, and especially when you remember how many times your parents reminded you not to do 'things' that could possibly become a matter of the American aggression or frustration, and would ultimately make you fall into trouble. I, being the self-proclaimed righteous that I am, never bothered to comply.
"Stop ma'am!"
That was all I could hear, and so almost docilely, I stopped. Not that I was capable of much else; my feet were not moving. I turned back and found myself blanketed by furtive glances. The officers and the prospective passengers both stared at me with intense anticipation.
Finally it was determined that the one 'thing' that had caused the beeper to drain its electricity for a while was my book named 'The Taliban'. Yes, you read correctly, a book!
It's amusing how you, despite knowing with confidence that you are not carrying anything illegal, start to think that maybe someone dropped a packet of heroine or even worse, cocaine into your bag while you were away.
Shush! I told myself to get rid of such futile thoughts. I know I came clean, and will leave clean.
Almost immediately after, I was called back from a short distance, my bag was opened, its items taken out, and the bag inspected with a small white paper whose origins I still fail to understand; it was probably a detector. The paper was rubbed with my bag all over.
Although I was not carrying any intimate or personal things that I would not want foreigners to see, but I still felt embarrassed when I was in that moment, almost as if I was being exposed against my will. I decided then I would not let this shatter my gleaming confidence, and so I lifted my hunchbacked chest and shoulders up. I knew exactly why I was being inspected as I saw one of the officers take that book out and began reading its back and cover. And then began a series of rapid fire questions by a female officer, probably in her early thirties.
"Hey sweetie, where did you buy this book from?"
"Do you maintain an interest in the topic of the book?"
I stood there, trying my best to sound unshakable, and I think I succeeded. I questioned:
"Is it that book that has kept me here?"
"Actually I haven't seen people bring a book like that to the airports and especially through the terminal."
She replied with a smile. I had to appreciate the softness with which she talked to me, but maybe because she thought I was young to be asked such questions. I replied:
"Never? Strange!"
I was hungry to get to the core of the reason why I was stopped for carrying a mere book, even if the title did not suffice.
"It's a book and I have the right to read whatever I wish to. What I read does not necessarily depict my approval of the book."
I said this with absolute resolve.
Even I could not believe what I had just said. I was supported by an officer standing beside me who added that his wish to read about Hitler should not manifest that he supports Hitler. This just added to my confidence; I lifted my head and pitch a little higher. The moment ended with the exchange of a few candid questions, mostly about my trip to the US, between the female officer and me. My bag was repacked with care, and I was told that I was free to go.
This incident was perhaps an everyday occurrence for the plethora of passengers boarding every day, but it left a deep impact on me. Why should a girl of my age be bombarded with questions of suspicious origins because she is carrying a book named 'The Taliban'? It was a violation of my right to personal freedom.
9/11 has raised multiple questions, but perhaps the most pertinent one is the effect it has had on Muslims who cross the American border every day.
Komal Zahid is an ardent writer and a politics enthusiast, she aims to achieve the impossible. She would love to skydive one day, and of course, travel the world.
Source: http://blogs.tribune.com.pk/story/17954/us-airport-panic-stopped-because-i-was-carrying-a-book-called-the-taliban/
URL: http://www.newageislam.com/islam-and-the-west/komal-zahid/us-airport-panic--stopped-because-i-was-carrying-a-book-called-'the-taliban'/d/13625