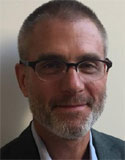 By Ian Fisher
January 22, 2017
Just two days old, the presidency of Donald J. Trump is already reshaping the politics between Israelis and Palestinians, on issues from the location of the American Embassy to possible annexation of a major settlement bloc to whether Palestinians are on the edge of a renewed revolt.
Sunday was a day of intense manoeuvring on all sides, with an elation among many Israelis that the rancorous relations with the Obama administration were over — but with questions about just how far or how quickly Mr. Trump would go on moving the embassy from Tel Aviv to Jerusalem, a quandary that has bedevilled American presidents for decades.
Palestinian and Arab leaders girded for the changes that the new administration in Washington might bring. On Sunday, Mahmoud Abbas, the Palestinian Authority president, met in Jordan with King Abdullah II, and both leaders repeated their staunch opposition to the embassy move.
The men did not release details of any plans for a coordinated reaction, but both have warned of renewed violence if the move happens. The Palestinian leadership has indicated it would revoke its recognition of Israel, considered the first condition by Israelis for negotiations on a two-state solution — a possibility that seems remote at the moment in any case.
"I hope the American administration will act on two levels: one, to not discuss moving the embassy to Jerusalem, and second, for the administration to lead negotiations between the Palestinians and Israelis with the aim of achieving a political settlement," Mr. Abbas said.
The Israeli news media was filled with speculation on Sunday that the Trump administration would immediately announce the embassy move — as a de facto recognition of Israel's annexation of predominantly Arab East Jerusalem, which it captured from Jordan during the 1967 war.
On Sunday, Mr. Trump spoke by phone with Israel's Prime Minister, Benjamin Netanyahu. While Mr. Trump called the talk "very nice," he did not address the embassy move — a promise repeatedly made but left unmet by American presidential candidates since the 1970s.
The White House seemed to seek to stifle speculation of any immediate announcement.
"We are at the very beginning stages of even discussing this subject," Sean Spicer, Mr. Trump's spokesman, said in a statement.
Mr. Netanyahu called the talk a "very warm conversation" in a statement, but he did not mention the embassy. He said the men discussed peace with the Palestinians and Mr. Netanyahu's planned visit to Washington in February.
Amid the lack of clarity on Mr. Trump's embassy intentions, Mr. Netanyahu engaged in a day of furious political positioning.
On one hand, he is happy to have someone in the White House seemingly more like-minded on the Palestinian question than Mr. Obama was. But on the other, Mr. Trump's advisers and his designated ambassador, David M. Friedman, a supporter of Israeli settlement in the occupied West Bank, are in some ways in closer political step with Mr. Netanyahu's right-wing rivals.
The prime minister is also besieged by what appears to be a series of serious investigations, from whether he improperly accepted gifts like cigars and pink champagne to whether he conspired with a newspaper publisher for more favourable coverage.
As such, Mr. Netanyahu tried to tamp down his rivals by positioning himself both as Mr. Trump's main interlocutor as well as the champion of Jewish settlers in the West Bank and East Jerusalem.
He declared that he opposed any limits on building in East Jerusalem, a major point of contention between him and the Obama administration. On Sunday, the city announced approval for 566 housing units that had been delayed over Mr. Obama's objections.
But at the same time, Mr. Netanyahu blocked the initiative of a chief rival, Naftali Bennett, the education secretary and leading voice on the hard right, by persuading him to table proposing a law with potentially explosive consequences: the annexation of Ma'ale Adumim, a settlement of 40,000 people just northeast of Jerusalem. Mr. Bennett agreed to hold off on any such legislation until Mr. Netanyahu meets with Mr. Trump in February.
Ma'ale Adumim is considered by many Israelis now to be a suburb of Jerusalem, and is one of the settlements that Mr. Netanyahu and Middle East experts expect to remain in Israel in any peace deal. But any annexation could ignite major protest among Palestinians and other Arab leaders because of its strategic location, linking the north and south of the West Bank, and as the symbolic start of annexation outside Jerusalem.
Meir Turgeman, the deputy mayor of Jerusalem, said his city had entered a new era, in which American objections to building across the so-called green line of 1967 that divided Jerusalem were in the past.
"Trump is the one who said the minute he is president there will be no disagreements about building in Jerusalem or about moving the embassy to Jerusalem," he told Israeli Radio. "I'm just implementing his vision."
----
Isabel Kershner contributed reporting from Jerusalem, and Peter Baker from Washington.
Source: nytimes.com/2017/01/22/world/middleeast/israel-benjamin-netanyahu-jerusalem-maale-adumim-donald-trump.html
URL: http://www.newageislam.com/islam-and-the-west/ian-fisher/trump-presidency-is-already-altering-israeli-palestinian-politics/d/109816