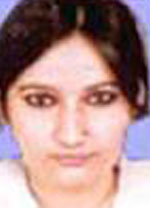 By Ambreen Agha
December 2, 2013
· Political instability, a fragile law and order situation, frail institutions and socio-political polarisation make the country a breeding ground for violent elements. These elements find humanitarian workers 'soft targets' because of their ubiquitous presence, especially in far-flung areas. A number of high-profile cases of kidnapping and killing of aid workers occurred in Pakistan in recent years, jeopardising the outreach of humanitarian organisations.
· -Naseer Memon, Chief Executive, Strengthening Participatory Organization (SPO)
On November 30, 2013, unidentified militants shot dead a Police Officer and injured another while they were returning to the Police Station after their duty of protecting a team of polio workers in Peshawar, the provincial capital of Khyber Pakhtunkhwa (KP). Though no outfit has claimed responsibility for the attack so far, the 'masked brigade' of Islamist extremists, including elements from the Tehreek-e-Taliban Pakistan (TTP), is believed to be behind the attack. Significantly, the 'masked brigade' has issued a ban on and violently sabotaged the activities of health workers, primarily anti-polio vaccinators across Pakistan. The anti-polio drive is believed by Islamist extremists to be a 'Western conspiracy' intended to sterilize Muslims across the world.
Earlier, on November 21, 2013, terrorists belonging to the TTP affiliated and Mangal Bagh-led Lashkar-e-Islam (LI) abducted at least 11 teachers of the Hira Public School in the Sipah area of Bara Tehsil (revenue unit) in the Khyber Agency of the Federally Administered tribal Areas (FATA), suspecting them of working in a polio vaccination campaign for school children. The news of their kidnapping hit the headlines on November 23, 2013. However, terrorists released all 11 abducted teachers on November 25, 2013, after 'questioning' them for four days regarding their involvement in the polio vaccination camp. According to a security official Safeerullah Khan Wazir, they were freed following a meeting of a tribal jirga (council). "The militants on the appeal of the jirga members released all the kidnapped teachers and handed them over to the jirga," Wazir disclosed further.
One of the 11 released abductees, Muhammad Qasim, who is also the Principal of the School, later clarified that he, along with the residents of Speen Qabar and adjoining localities in Bara, were opposed to polio vaccination and had not allowed polio vaccination in the past. "Parents send their children to my school for learning, as it is a school and not a health centre or an army base," he said, and warned that he would permanently close down his school if Security Forces (SFs) ever tried to force him to help them in the polio vaccination campaign.
These are only the latest incidents in the continuous and violent resistance faced by polio vaccinators and other aid workers accused of representing 'western intervention' in Pakistan. Among others, on October 7, 2013, a bomb hit a Police van protecting a polio vaccination team in Peshawar, killing two persons, including a Policeman and injuring 20 others. The attack took place on the third and last day of United Nations (UN)-backed polio vaccination campaign. Earlier on June 16, 2013, two volunteers in a polio immunization campaign were shot dead at Pebani village in the Swabi District of KP. On December 18, 2012, at least four female polio workers were killed in Karachi, the provincial capital of Sindh and two others were killed in Peshawar. Indeed, the incident in Karachi forced the authorities to withdraw the anti-polio programme.
According to a report by the Prime Minister's Cell for Polio Eradication, published in connection with the World Polio Day on October 24, 2013, as many as 27 vaccinators and Policemen have been killed in attacks on polio teams in the country over the preceding year and a half, with KP as the prime location of the attacks, where 16 polio workers and policemen protecting polio teams were killed. With the increase in the attacks on vaccinators, the polio campaign has suffered and there has been a significant rise in the number of polio cases. The Global Polio Eradication Initiative (GPEI) has recorded a total of 64 cases of polio in 2013 (data till November 4, 2013) across Pakistan, as compared to 58 cases reported in the whole of 2012.
The crippling disease remains more endemic to Pakistan since the formation of TTP on December 13, 2007, and the consequent escalation of Islamist terrorism within Pakistan. According to Pakistan's Expanded Programme on Immunisation, a total of 465 polio cases were reported in the seven years prior to the formation of TTP [119 cases were recorded in 2001; 90 in 2002; 103 in 2003; 53 in 2004; 28 in 2005; 40 in 2006; and 32 in 2007 respectively.] However, in the following six years since TTP's formation, a total of 670 polio cases have been registered, an increase of 44 percent [117 cases in 2008; 89 in 2009; 144 in 2010; 198 in 2011; 58 in 2012; and 64 in 2013.] Polio has never approached complete elimination in Pakistan owing to opposition from the hard-line religious orthodoxy that has now penetrated deeper in the society.
Impeding the vaccination efforts prior to TTP's formation, a group of religious clerics, including Tehreek Nifaz-e-Shariat-e-Muhammadi (TNSM) leader Maulana Fazlullah and his supporters in the erstwhile Malakand Agency, in February 2007, 'warned' people during sermons in mosques and through illegal FM radio stations not to administer polio drops to their children since it was against religious norms and resulted in infertility.
Again on March 22, 2009, the then TTP 'spokesman' Muslim Khan, referring to polio vaccination declared, "That is totally unIslamic and unacceptable. The TTP is against polio vaccination because it causes infertility. I'm 45 and have never had one drop of the vaccine and I am still alive."
Significantly, in 2013, only three countries in the world are classified as 'polio endemic' by the World Health Organisation (WHO) - Afghanistan, Nigeria and Pakistan - down from 125 in 1988.
At least 45 health workers, including polio vaccinators, have been killed across Pakistan since 2001 (data till December 1, 2013), according to partial data compiled by the South Asia Terrorism Portal (SATP). Of these, the current year alone recorded 26 fatalities. The number of such fatalities stood at 13 in 2012 and three in 2011. The period from 2008 to 2010 recorded one fatality each year. There were no such killings recorded before 2008.
The resistance to the anti-polio vaccination programme has also been aggravated by the controversy surrounding the Pakistani physician, Dr. Shakeel Afridi, who had allegedly been recruited by the Central Intelligence Agency (CIA) to help find slain al Qaeda leader Osama bin Laden under the cover of a hepatitis vaccination programme. Since then, the 'masked brigade' has escalated attacks against aid workers. Significantly, the Pakistani establishment has charged Dr. Afridi with "conspiracy against the state of Pakistan and high treason" and has held him incommunicado since May 23, 2011. A year later on May 23, 2012, the Court of the Assistant Political Agent, Khyber Agency in FATA, sentenced Dr. Afridi to 33 years in prison and imposed a fine of PKR 320,000 for "waging war against the state".
However, under US pressure and fearing aid cuts, the tribal court, on May 30, 2012, changed the previous charges and accused Afridi of allegedly aiding and colluding with the banned militant outfit LI, and not for his links to the CIA. The LI refuted this claim, and subsequently threatened to "chew him alive" if they found Afridi. On November 22, 2013, the charges against Afridi were altered again, and he was charged with murder in a case relating to a teenage boy who died after the doctor, who is a physician, allegedly performed surgery on him for appendicitis in 2006. The murder charges were levelled against Afridi after the US Congressman and Chairman of the House Foreign Affairs Committee, Ed Royce, called on Prime Minister Nawaz Sharif on October 22, 2013, and pressed him to release Dr. Afridi as a measure of Pakistan's counter-terrorism commitments. However, before any review could be initiated, Afridi this bizarre murder charge was framed against him.
The Afridi episode has only added fuel to the fire, raising the spectre of violence against polio and other aid workers. On April 12, 2013, the then TTP 'spokesman' Ehsanullah Ehsan declared that vaccination drives were being used by the CIA to hunt down its 'Mujahideen' (holy warriors). "Our opposition and suspicion to the vaccination drives has been increased manifold after the Abbottabad incident," he said. These allegations have only intensified the wider propaganda of polio vaccinators being part of a western conspiracy to sterilise the Muslim community in their larger goal of rendering the Ummah (Muslim community) impotent.
Fundamentalist clerics have backed the resistance to the anti-polio drive. Thus, a religious cleric in Punjab Province issued a fatwa (religious edict) on June 12, 2012, banning polio vaccination. In Muzaffargarh District of Punjab Province, Maulvi Ibrahim Chisti declared the anti-polio campaign as "un-Islamic" and announced at the local mosque that jihad should be carried out against the polio vaccination team. Importing his version of the edict, the LI in the Khyber Agency in FATA warned people against the 'un-Islamic' practice of vaccination.
Tremendous efforts to control polio had pushed the incidence in Pakistan down from an estimated 20,000 cases a year in the early 1990s, to just 28 in 2005. Instead of moving towards complete eradication, the country appears to be registering an increase in a preventable disease that has virtually been eradicated across the world, and it is the same dysfunctional ideology of extremist Islamism, which has spawned networks of domestic and global terrorism in Pakistan, that underlies the resurgence of this crippling disease.
Ambreen Agha is a Research Assistant, Institute for Conflict Management
Source: South Asia Intelligence Review
URL: http://www.newageislam.com/islam-and-the-west/extremist-epidemic--islamist-extremists-believe-anti-polio-drive-is-a--western-conspiracy--to-sterilize-muslims-across-the-world/d/34686