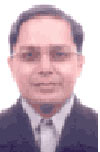 By Ajit Kumar Singh
May 15, 2019
Announcing the 22nd International Monetary Fund (IMF) 'bail-out' for Pakistan in last 60 years, the IMF in a release on May 12, 2019, stated that "the Pakistani authorities and the IMF team have reached a staff level agreement on economic policies that could be supported by a 39-month Extended Fund Facility (EFF) for about US$6 billion". The release, however, went on to add that "this agreement is subject to IMF management approval and to approval by the Executive Board, subject to the timely implementation of prior actions and confirmation of international partners' financial commitments". Among other "commitments", Pakistan is expected to continue "anti-money laundering and combating the financing of terrorism efforts." Given past history, the approval is all but certain, even without Pakistan fulfilling these commitments. Crucially, the commitment related to terrorism is unlikely to be fulfilled.
Pakistan became a member of IMF on July 11, 1950, and received the first IMF 'bail-out' in 1958. According to IMF data, another 20 'bail-outs' have been provided in 1965, 1968, 1972, 1973, 1974, 1977, 1980, 1981, 1988, 1993, 1994, 1995, 1997, 2000, 2001, 2008, and 2013. A total of Special Drawing Rights (SDR) 19.38 billion [1 SDR=1.38 USD] was agreed to, of which SDR 13.79 billion was withdrawn.
Apart from the IMF 'bail-outs', Pakistan has also received generous financial aid packages from other prominent international economic agencies, including the World Bank and Asian Development Bank. World Bank data indicates that, between 1970 and 2017 (the latest available data), the bank provided loans amounting to USD 15.3 billion to Pakistan. Abdul Hafeez Shaikh, Pakistan's Minister for Finance, Revenue, Economic Affairs & Statistics, confirmed on May 12, 2019, "So Pakistan will get $6 billion from the IMF, and in addition we will get $2 to $3 billion from the World Bank and Asian Development Bank in the next three years."
Nor has economic support from individual countries like the United States stopped. A total of USD 837 million was given in aid by the US to Pakistan in 2017.
Before securing each tranche of such support over the past decades, Pakistan has given assurances regarding its 'fight against terrorism', but has essentially remained a 'minimal satisfier', going through some formal motions of compliance, while leaving the capacities and capabilities of terrorist formations operating from its soil, under state protection, into the neighbourhood. For instance, in order to secure the latest 'bail-out' as well as to escape the possibility of economic sanctions that could result from a Financial Action Task Force (FATF) blacklisting over non-implementation of its recommendations, Pakistan adopted some cosmetic measures. On March 5, 2019, the Government banned Jamaat-ul-Da'awa (JuD), led by Hafeez Saeed, the mastermind of the 26/11 Mumbai (India) terror attacks which resulted in the death of 166 persons. Its front organization, the Falah-e-Insaniat Foundation (FIF) was also banned on the same day. Later, on April 18, 2019, the Government banned the Pak Turk International CAG Education Foundation (PTICEF). Pakistan's Supreme Court on December 28, 2018, had declared the PTICEF a terrorist organization and directed the Government to ban the Turkish charity, linked with US-based Muslim cleric and educator Fethullah Gulen. Again on May 10, 2019, the Government proscribed nine organistaions affiliated with the JuD and the FIF. According to the National Counter Terrorism Authority (NACTA) Website, as on May 10, 2019, 71 organisations were proscribed.
Ironically, given the past record, it can be safely argued that all these steps are a mere eyewash. Indeed, exposing the utter superficiality of these measures, on April 18, 2019, Prime Minister Imran Khan appointed Brigadier (Retd.) Ijaz Ahmad Shah as the Federal Minister of Interior. Shah allegedly has long standing links with terrorist formations. Bilawal Bhutto, the chairman of the Pakistan Peoples Party (PPP), after Shah's appointment, queried, "Are you trying to send a message to the world that we have terrorists and the abettors of terrorists in our Cabinet?" Bilawal Bhutto's mother, former Prime Minister Benazir Bhutto, in a letter written to the then President Pervez Musharraf months before her assassination, on December 27, 2007, had named Shah among four suspects who should be investigated if she was killed. Author and analyst Ayesha Siddiqa, referring to Shah's appointment, observed, "The biggest controversy is his links with the Afghan jihad and figures like Omar Saeed Sheikh." Omar Saeed Shaikh had masterminded the abduction and killing of Wall Street Journal correspondent Daniel Pearl in 2002.
There is no visible change in Islamabad's policy of using terror as a 'strategic asset' over the past decades. Pakistan has repeatedly been on the cusp of being declared a terrorist state since 1998. Yet, the generous financial aid packages and support from individual countries continue to pour in, enabling Rawalpindi to channel substantial support to its terrorist proxies. Pakistan's deception is based on the simple argument that, denied international economic assistance, the country would implode and rogue elements would take control, threatening world peace. Unwilling to confront the challenge of dealing with Pakistan's enduring duplicity, the international community has been a willing dupe, feigning ignorance of Pakistan's continuing deceit, and keeping a criminal state on perpetual life support through a succession of financial 'bail-outs' and relief packages. Such blind indulgence can only encourage Pakistan to continue with its manufacture of terrorism in the South Asian neighbourhood, and beyond.
Ajit Kumar Singh is a Research Fellow, Institute for Conflict Management
Source: South Asia Terrorism Portal
URL: http://newageislam.com/islam-and-the-west/ajit-kumar-singh/international-monetary-fund-bailing-out-for-a-terrorist-state,-pakistan/d/118610