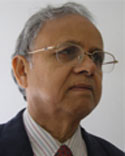 By Abdus Sattar Ghazali
September 29, 2014
The seven-million strong Muslim American community remain under pressure, 13 years after the 9/11 terrorist attacks. Alarmingly, mainstream American opinion of Muslims is getting worse. According to the July survey of Arab American Institute (AAI) there has been continued erosion in the favourable ratings Americans have of both Arabs and Muslims. For example, in 2010 favourable ratings for Arabs were 43 percent. They have now declined to 32 percent. For Muslims, the ratings dropped from 36 percent in 2010, to 27 percent in the 2014 survey.
Not surprisingly, a direct consequence of this disturbing downward slide can be seen in the substantial number of Americans (42 percent) who say that they support the use of profiling by law enforcement against Arab Americans and American Muslims and a growing percentage of Americans who say that they lack confidence in the ability of individuals from either community to perform their duties as Americans should they be appointed to important government positions. Thirty-six percent of respondents felt that the decisions made by Arab Americans would be influenced by their ethnicity, while 42 percent of respondents felt that American Muslims would be negatively influenced by their religion.
To borrow Paul Craig Roberts, in the post-9/11 era "a new generation of Americans has been born into distain and distrust of Muslims."
What is the impact of this negative perception? Hate crimes and harassment. Just two examples of this year. In March, Hassan Alawsi, was shot dead in Parking lot in Sacramento CA. Detectives were quoted as saying that his alleged killer, Jeffrey Caylor, did not know Alawsi, 46. But they believe he had a "severe hatred" of people of Middle Eastern descent. In June in New York, a hate-filled taxi passenger smashed a Pakistani cabbie in the face with a skateboard after asking the driver his nationality. The driver suffered a fractured nose and facial cuts. In June also, Amayan Shiha, an Egyptian native who manages a Halal food cart in New York, was stabbed 15 times. In an argument before stabbing, the assailant told Shiha "You don't belong to this country. Go back to your country." And earlier this month, Linda Sarsour, a Hijab-wearing civil rights activist, was attacked on the streets of New York City by a man who shouted that he wanted to behead her and then chased her into traffic. Thankfully, Linda was not injured and the assailant, a white male, was arrested.
Hate attacks on mosques, harassment of Hijab wearing Muslim women and bullying of Muslim students in schools is not uncommon. According to the Muslim Civil Rights Report for 2014, 933 incidents were reported to the four offices of the Council on American-Islamic Relations (CAIR) in California in 2013. Among other issues, complaints involved: employment discrimination, federal law enforcement questioning, excessive and intrusive travel delays, hate crimes, and school bullying.
A 2013 report identifies a network of 37 organizations that systematically promote anti-Muslim sentiment in America through prejudice, fear and hatred. According to tax filings, this network had access to nearly $120 million between 2008 and 2011. The report's title, "Legislating Fear," comes in part from the proliferation of so-called anti-Sharia bills in recent years. According to the report, 78 bills with negative implications towards Islamic religious practices were introduced in 29 states between 2011 and 2012. As of 2013, seven states have made these bills into law.
Undisputedly the horrible acts committed by few Muslims, in the name of Islam, have contributed to the anti-Muslim sentiments. In the last year alone we've seen the Boko Haram kidnappings of schoolgirls in Nigeria, and now the so-called Islamic State terrorists are rampaging through Iraq and Syria. The beheading of two Americans by the IS terrorists further fuelled the anti-Muslim feelings.
Blanket Surveillance of Muslim Community
The Muslim American communities are target of sweeping surveillance. The New York Police Department (NYDP) has conducted widespread surveillance of entire Muslim neighbourhoods in New York and secretly labelled entire mosques as terrorist organizations. This type of classification allows police to spy on members of the Muslim community without any evidence of wrongdoing. In the years following 9/11, the NYPD's Demographics Unit has infiltrated mosques and student groups, spied on the private lives of Muslims everywhere from their place of business to their homes, and systematically trampled their civil liberties – without any evidence of wrongdoing.
In February this year, a federal judge dismissed a lawsuit challenging the New York City Police Department's broad surveillance of Muslims in New Jersey. Muslim Advocates and the Center for Constitutional Rights (CCR) case, Hassan v. City of New York, was brought on behalf of a broad group of American Muslims from a variety of backgrounds – including a decorated Iraq war veteran and the former principal of a grade school for Muslim girls – who have been subjected to invasive NYPD spying. The City had argued that the events of 9/11 justified broad surveillance of any and all New Jersey Muslims, without any indication of wrongdoing. Hassan is the first direct legal challenge to the NYPD's surveillance of Muslims in New Jersey.
In April, the New York Police Department disbanded the unit that mapped New York's Muslim communities, their places of worship, and businesses they frequent – based on nothing but their religious beliefs and associations. According to the ACLU, the end of the Zone Assessment Unit – better known by its former, more apt name, the Demographics Unit – doesn't necessarily mean an end to the NYPD's unconstitutional surveillance of New York's Muslims. The NYPD's discriminatory spying program has many components, of which the Demographics Unit was just one. Other abusive tactics employed by the NYPD need scrapping include: use of informants, designation of entire mosques as terrorism enterprises, discriminatory use of surveillance cameras outside mosques and community events and the so-called "radicalization" theory, on which discriminatory surveillance is based.
The NSA Spying Of Leading American Muslims
In July the American Muslim community was alarmed at the revelations that the National Security Agency (NSA) covertly spied on leading American Muslims, including lawyers, and civil rights activists. In Glenn Greenwald's article published in The Intercept, it was revealed that thousands of community leaders, organizations, and activists were targeted by the NSA. Greenwald details the NSA's activities in targeting Arab and Muslim Americans, along with respective community organizations, and civil rights groups solely due to political beliefs or religious affiliation. According to documents provided by NSA whistleblower Edward Snowden, the list of Americans monitored by their own government includes:
(1) Nihad Awad, the executive director of the Council on American-Islamic Relations (CAIR), the largest Muslim civil rights organization in the country.
(2) Dr. Agha Saeed, a former political science professor at California State University who champions Muslim civil liberties and Palestinian rights;
(3) Faisal Gill, a longtime Republican Party operative and one-time candidate for public office who held a top-secret security clearance and served in the Department of Homeland Security under President George W. Bush;
(4) Asim Ghafoor, a prominent attorney who has represented clients in terrorism-related cases;
(5) Dr. Hooshang Amirahmadi, an Iranian-American professor of international relations at Rutgers University.
These individuals appear on an NSA spreadsheet in the Snowden archives called "FISA recap"—short for the Foreign Intelligence Surveillance Act. The spreadsheet shows 7,485 email addresses listed as monitored between 2002 and 2008.
Muslims Coerced To Become Informants
There are reports that American Muslims are sometimes are coerced to become informers for the security agencies.
In April last, four Muslim-American men filed a lawsuit against the FBI, charging that the bureau placed them on the "no-fly list" in retaliation for their refusal to inform on their communities and then denied them the chance to clear their names. "I do not want to become an informant, but the government says I must in order to be taken off the no-fly list," said Awais Sajjad, a plaintiff in the lawsuit. "How can the government tell me that the only way I can see my family again is if I turn my back on my community?" The men say they believe that the FBI used the no-fly list in attempt to coerce and intimidate them into being spies for the bureau. Some were told that infiltration could get their names wiped from the list, while others were threatened with being placed on the list if they resisted recruitment. "Plaintiffs are among the many innocent people who find themselves swept up in the United States government's secretive watch list dragnet," reads the complaint. "Plaintiffs declined to act as informants for the Federal Bureau of Investigation ("FBI") and to spy on their own American Muslim communities and other innocent people." Being placed on the no-fly list had severe repercussions in all of their lives, including loss of jobs, stigma, and being cut off from family members and loved ones.
How difficult it is to remove your name from the no-fly list? The case of a Malaysian professor on a student visa is a vivid example:
Malaysian college professor Dr Rahinah Ibrahim was removed from the no-fly list after seven years court battle. Dr. Ibrahim sued the government back in 2006, after her name mistakenly ended up on a federal government no-fly list. In February, US District Judge William Alsup ruled that she must be removed from the government's various watch lists. In March, a Department of Justice lawyer told the court that the government did not intend to appeal the ruling.
Dr. Ibrahim's case marks the first and only successful challenge to the terrorist watch-listing program, which arose following the 9/11 attacks. But her case, as just one of hundreds of thousands of individuals who have been placed on such lists, shows the system's opacity.
Bias against Muslims
U.S. Has Illegal Muslim 'Blacklist,' according to the ACLU. In July longtime legal-resident Muslims filed a case in a Federal Court in Los Angeles saying that the United States violates its own immigration laws through an under-the-radar "blacklist" that denies citizenship, green cards and political asylum to thousands of people, including innocent people placed a terrorist watch list. Lead plaintiff Reem Muhanna, et al. claim that the U.S. Citizenship and Immigration Service has consistently denied their applications for citizenship and lawful permanent residence after secretly blacklisting them as "'national security concerns,'" though they pose no threat to the United States.
The ACLU filed the lawsuit against the USCIS, the Department of Homeland Security, and a slew of their national and regional officers. The plaintiffs claim that the Citizenship and Immigration Service uses obscure rules, under a program known as the Controlled Application Review and Resolution Program (CARRP), to delay or deny applications. "Under this unfair and unconstitutional program, the government has blacklisted their applications without telling them why and barred them from upgrading their immigration status in violation of the immigration laws," ACLU attorney Jennie Pasquarella says. The plaintiffs ask the court to order the government to judicially settle their applications for citizenship and permanent residence, as required under the Immigration and Nationality Act. The executive branch of the government does not have the authority to set rules on citizenship and permanent residence, the plaintiffs say.
"Since 2008, however, USCIS has used CARRP - an internal policy that has neither been approved by Congress nor subjected to public notice and comment - to investigate and adjudicate applications deemed to present potential 'national security concerns.' CARRP prohibits USCIS field officers from approving an application with a potential 'national security concern,' instead directing officers to deny the application or delay adjudication - often indefinitely - in violation of the INA [Immigration and Nationality Act]", the lawsuit states.
Bank Accounts of Muslims Closed
While the Muslims remain on security radar in the post-9/11 America dozens of Muslim bank accounts were closed without any explanation in several US states. None of these individuals have been charged with any crimes or engaged in any transaction that violates US law. The only thing these individuals have in common is that they have Muslim names.
The Los Angeles Times reported on September 7, "From Washington state to Florida, surprising letters from banks have turned up in the mailboxes of at least a dozen people. The message in each case: Your bank account is being closed. What frustrates the recipients is not only that they are all of Middle Eastern descent — leading them to suspect discrimination — but that the banks refused to provide the reason for kicking them out."
The L. A. Times has verified about a dozen closures involving Muslims, immigrants from the Middle East, and groups such as Council on American-Islamic Relations chapters, but activists say scores more have been affected.
Banking experts were quoted by the paper as saying that as banks have faced increasing scrutiny from regulators in a post-recession world, they are eliminating as much risk as possible. Lacking clarity on what might trigger government fines, banks are being overly cautious, some experts say.
In Washington State, the account of the Islamic Circle of North America (ICNA) was closed without any explanation. AbdulHyee Waqas from ICNA told the LA Times: Small, local organizations are trying to do some good work, and it looks that someone at the bank found something they didn't like, and they didn't have to answer to anyone.
Sofian Zakout in Miami told the newspaper that he had barely signed the backs of his new Chase Bank cards when he received a letter saying the personal and business accounts he had just opened were being closed. One account was for his charity, American Muslims for Emergency and Relief Inc., which has helped victims of Hurricane Katrina and the civil war in Syria, he said. "Usually nonprofit and charitable organizations are scared to publicize such things," he said of the closure. "I'm not going to be quiet. I don't want to see this happening to anyone again."
In April this year, the Minnesota chapter of CAIR reported the systematic closure of accounts held by Muslims at Chase, SunTrust and TCF Bank. The account closures began with those belonging to Iranian students studying at the University of Minnesota.TCF then closed the accounts of Minnesota Muslims of Somali, Middle Eastern, South Asian, and European origin.
Shirking Civil Rights in the Post-9/11 Era
In the post-9/11 America, all citizens have witnessed a gradual erosion of their civil rights. According to Paul Craig Roberts, a generation of Americans has been born into a police state in which privacy and constitutional protections no longer exist. He wrote on the 13th anniversary of September 11 tragedy: "9/11 was used to fundamentally alter the nature of the US government and its relationship to the American people. Unaccountable executive power has replaced due process and the checks and balances established by the US Constitution. In the name of National Security, executive power knows no restraints. Essentially, Americans today have no rights if the government targets them. Those Americans born after 9/11 were born into a different country from the rest of us. Having never experienced constitutional government, they will not know what they have lost."
Perhaps, Georg Orwell's worst nightmare has come true in the wake of NSA whistle blower Edward Snowden's revelations. Writing under the title, "So Are We Living in 1984?" Ian Crouch of New Yorker argued that Edward Snowden, sounded, in the Guardian interview in which he came forward, like he'd been guided by Orwell's pen. The book aims to serve as a warning for what can happen when government overextends its powers; the term "Orwellian" has become associated with the idea of a totalitarian society. The haunting, but much-loved, book celebrated its 60th anniversary on June 6 last year amid the backdrop of real-life controversy that made the novel seem more prophetic than fictional.
Thanks to NSA surveillance, Americans are now more worried about civil liberties than terrorism. A Pew survey in July last year finds that "a majority of Americans – 56% – say that federal courts fail to provide adequate limits on the telephone and internet data the government is collecting as part of its anti-terrorism efforts." And "an even larger percentage (70%) believes that the government uses this data for purposes other than investigating terrorism." But the most striking finding is this one: "Overall, 47% say their greater concern about government anti-terrorism policies is that they have gone too far in restricting the average person's civil liberties, while 35% say they are more concerned that policies have not gone far enough to protect the country. This is the first time in Pew Research polling that more have expressed concern over civil liberties than protection from terrorism since the question was first asked in 2004."
Dissent Is The Highest Form Of Patriotism?
It is a common adage that "dissent is the highest form of patriotism," however in the post-9/11 America, dissent has become unpatriotic.
In May 2012, three NATO protesters in Chicago were charged with terrorism under a rarely tested Illinois state terrorism law. Prosecutors described the men as dangerous anarchists who were plotting to throw Molotov cocktails at President Barack Obama's campaign headquarters and other Chicago sites during the 2012 summit. Undercover officers infiltrated the group and the men were arrested before the summit began. Fortunately, a jury in February this year acquitted the three NATO summit protesters of breaking the terrorism law. They were convicted on lesser arson counts.
In January 2014, two environmental protesters were charged with terrorism for unfurling a tribute banner and dropping glitter in the lobby of the offices housing oil and gas company Devon Energy in Oklahoma.
Prof. Gary Orfield of the UCLA Civil Rights Project wrote in May 2003: "The loss of civil rights often begins with the reduction of rights in a time of crisis, for a minority that has become the scapegoat for a problem facing the nation. The situation can become particularly explosive in a time of national tragedy or war. But when civil rights for one group of Americans are threatened and the disappearance of those rights is accepted, it becomes a potential threat to many others."
Prof. Orfield wrote this while commenting on the plight of Arabs and Muslims who were the immediate target of the Patriot Act provisions and other legislations in the aftermath of 9/11. However his prediction proved correct about the erosion of civil rights of all citizens. In the last thirteen years we have seen a steady erosion of the fundamental rights and civil liberties, all in the name of national security.
Paul Craig Roberts is right when he says that for thirteen years a new generation of Americans has been born into the 9/11 myth that has been used to create the American warfare/police state.
Abdus Sattar Ghazali is the Chief Editor of the Journal of America
Source: http://www.aljazeerah.info/Opinion%20Editorials/2014/September/29%20o/American%20Muslims%2013%20Years%20After%209-11,%20Still%20Scapegoats%20of%20the%20Warfare-Police%20State%20By%20Abdus%20Sattar%20Ghazali.htm
URL: http://www.newageislam.com/islam-and-the-west/abdus-sattar-ghazali/american-muslims-13-years-after-9-11--still-scapegoats-of-the-warfare-police-state/d/99381