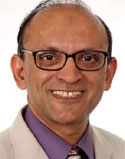 By Ejaz Naqvi
February 16, 2019
Ever since I was a child, I used to hear the sermons trying to instill the 'fear of God' in me, whereby the Imams will warn us to be straight or else! Decades later, as I started to study the Qur'an myself, the kind and forgiving nature of God became so apparent making me wonder why the focus of the clerics was so much on the wrath of God.
I would hear multiple times 'the correct way' to greet, the correct way to bathe, the correct way to step into the bathroom, the correct way to enter the mosque, the correct way to offer Salat and fast and so on. If I didn't, I was risking having all my good deeds deleted. If I erred a little, I would face the anger of God. The "right path" was so narrow that it would be impossible not to stumble and fall out of the mercy of God.
It is true that the Qur'an is full of warnings for the wrongdoers. But it is also full of the good news. In fact the prophets, including Prophet Muhammad, are often referred to as Basheer (bearer of good news) and Nazeer (the warners). For some reason, the clerics got stuck mostly on the Nazeer part.
Growing up, I thought I would never ever be able to make it and be on the good side of the Lord. No matter how hard I worked, if I stumbled a little, all my good deeds would be washed away. It was as if God had his finger on the 'delete' button and ever so ready to use it. The truth is that He does have his finger on the 'delete button', but it is our sins and wrong actions that He is so willing to delete!
To be perfectly honest, I still don't know if 'I made it'. Only God knows that. Only God is the Judge.
However, I am actually much more hopeful of God's mercy. I realize the most commonly repeated attributes of God in the Qur'an are Rehmaan (the Most Gracious) and Raheem (the Most Merciful).
And in terms of God deleting the good deeds, the fact is that the Qur'an is full of passages on God's Mercy and His Forgiveness. This verse says it all.
Say: "O my Servants who have transgressed against their souls! Despair not of the Mercy of Allah: for Allah forgives all sins: for He is Oft-Forgiving, Most Merciful. 39:53
We tend to forget that in Islam, one of the biggest sins is to lose hope in God's mercy! The exegetist differs in their opinion if this verse was revealed in reference to a particular group of Muslims or a larger group or the entire humanity. Many do believe it is addressed to all 'servants' and all humans are considered His servants.
And whoever does evil or acts unjustly to his soul, then ask forgiveness of Allah, he shall find Allah Forgiving, Merciful. 4:110
There are other passages that clearly state that everyone will be rewarded for even an atom's worth of good deed.
'Acting unjustly to his own soul' or 'transgressed against their souls' refers to the fact that if we do wrong, we only hurt ourselves.
One way I look at the Qur'an is that it gives us plenty of information and education on the consequences of breaking the law, as well as obeying the law.
I realize the Day of Judgment is also called the Day of Reckoning (Yaum e Hissab), so I am accountable for my actions (and inactions). It is also very true that the Qur'an's description of the punishment for the wrongdoers and deniers of God's signs is rather graphic but its description of the reward and mercy for those who believe AND do good work is also repetitive and I would argue more prevalent. The Qur'an acknowledges that humans are not angels and that we are prone to sin, and therefore calls for us to repent and ask for forgiveness. The greatest sin in Islam is considered to be associating partners with God. That sin cannot be forgiven, except when one repents.
Surely God does not forgive that anything should be associated with Him, and forgives what is besides that to whomsoever He pleases; and whoever associates anything with God, he devises indeed a great sin. 4:48
Many of the '99 Names of God' refer to His forgiveness.
Al-Wadud: The Loving One
Al-Ghaffar: The Forgiving
Al-Ghafur: The Forgiver and the Hider of Faults
Al-Afu: The Forgiver- this refers to forgiving as in 'rubbing off' or in deletion of sins as if they never occurred!
Al-Rau'f: The Clement (Lenient)/Kind
Like the Qur'an, the Old Testament is also sometimes viewed as a bearer of a wrathful God, ready to set everything ablaze. But it too makes many references to God's forgiveness and mercy.
Then the Lord passed by in front of him and proclaimed, "The Lord, the Lord God, compassionate and gracious, slow to anger, and abounding in loving kindness and truth; who keeps loving kindness for thousands, who forgives iniquity, transgression and sin; yet He will by no means leave the guilty unpunished, visiting the iniquity of fathers on the children and on the grandchildren to the third and fourth generations." Exodus 34:6-7
Similarly the Gospels make references to forgiveness on numerous occasions- even more so then the Old Testament. Salvation and forgiveness are integral part of Christianity. The Gospels add another element- to forgive each other so God can forgive us- something that is part of the revered 'Lord's prayer' as taught in Matthew 6:9-13 and Luke 11:2-4
….and forgive us our sins, as we forgive those who sin against us. Luke 11:4 and Matthew 6:12
Of course I don't want to 'take advantage' of Lord's forgiveness and continue to wrong myself. But I do realize we are all humans and that I will err. When I do, I will never lose hope in his immense mercy and His forgiveness. That's the biggest hope out there no matter what they say!
Source: patheos.com/blogs/askamuslim/2019/02/most-forgiving-and-merciful-not-wrathful-god/
URL: http://www.newageislam.com/islam-and-spiritualism/ejaz-naqvi/in-islam,-one-of-the-biggest-sins-is-to-lose-hope-in-god's-mercy/d/118367