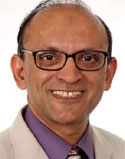 By Ejaz Naqvi
March 11, 2018
As a person of faith, do you pray? (Prayer as in asking God for something, or 'Du'a'). And if you do, what Du'a, or prayer is nearest to your heart, or moves you the most? What's your MVP-Most Valuable Prayer?
This post is coming more from the heart and faith perspective. And I don't mean to belittle the significance of the prayers by drawing a parallel with something as mundane as what is used in sports all the time. I love Steph Curry of the Golden State Warriors and Tom Brady of the New England Patriots, especially when they won the MVP (Most Valuable Player) awards in their respective leagues. But when it comes to asking the Lord for something, I keep sports and serious business such as the prayers, separate.
There are numerous prayers that we all recite – some are formal and others are whatever your heart yearns for. To many, the question may seem very silly. And it perhaps still is. I would like to highlight the importance of supplications and highlight certain prayers in the Abrahamic faith traditions, taken mostly from the Scriptures.
In the end, I will share the ones I recite the most often.
Abraham's prayer when raising the walls of Ka'aba
Abraham and his son Ishmael are known in Islam as the one who built Ka'aba in the holy city of Makkah and they prayed to make the city a sanctuary, among other "asks".
Remember Abraham said: "O my Lord! Make this city one of peace and security: and preserve me and my sons from worshipping idols."
"O our Lord! I have made some of my offspring to dwell in a valley without cultivation, by Your Sacred House; in order, O our Lord, that they may establish regular Prayer: so fill the hearts of some among men with love toward them, and feed them with fruits: so that they may give thanks."
"O our Lord! Truly You do know what we conceal and what we reveal: for nothing whatever is hidden from Allah, whether on earth or in heaven. Praise be to Allah, Who has granted unto me in old age Ishmael and Isaac: for truly my Lord is He, the Hearer of Prayer!"
'O my Lord! make me one who establishes regular Prayer, and also (raise such) among my offspring O our Lord! and accept You my Prayer.'
'O our Lord! cover (us) with Your forgiveness—me, my parents, and (all) Believers, on the Day that the Reckoning will be established!' 14:35–41
Jewish and Christian religious services are filled with prayers. The Bible emphasizes the importance of prayers repeatedly. Here is a small sample.
Call to me and I will answer you, and will tell you great and hidden things that you have not known. Jeremiah 33:3
And I tell you, ask, and it will be given to you; seek, and you will find; knock, and it will be opened to you. Luke 11:9
And whatever you ask in prayer, you will receive, if you have faith." Matthew 21:22
The LORD is near to all who call on him, to all who call on him in truth. He fulfills the desire of those who fear him; he also hears their cry and saves them. Psalm 145:18-19
Calling On God In Times Of Need Is Also Emphasized In The Qur'an.
And if My servants ask you [meaning Muhammad] about Me – behold, I am near; I respond to the call of him who calls, whenever he calls unto Me: let them, then, respond unto Me, and believe in Me, so that they might follow the right way. 2:186
And your Lord says: "Call on Me; I will answer your (Prayer)… 40:60
Supplications/Dua's from the Qur'an
The longest chapter in the Qur'an is the 2nd chapter and it ends in a supplication in its last verse.
On no soul does Allah Place a burden greater than it can bear. It gets every good that it earns, and it suffers every ill that it earns. (Pray:) "Our Lord! Condemn us not if we forget or fall into error; our Lord! Lay not on us a burden Like that which You did lay on those before us; Our Lord! Lay not on us a burden greater than we have strength to bear. Blot out our sins, and grant us forgiveness. Have mercy on us. You are our Protector; Help us against those who stand against faith." 2:186
This one is more specific to spouses and children.
Our Lord! Grant that our spouses and our offspring be a comfort to our eyes, and give us the grace to lead those who are conscious of You. (25:74)
Lord's Prayer
This is one of the most venerated and most-often recited Christian prayer that is derived from the Gospel of Matthew (as well as a slightly different version in the Gospel of Luke) from the sermon at the mount.
Our Father in heaven, hallowed be your name. Your kingdom come. Your will be done, on earth as it is in heaven. Give us this day our daily bread. And forgive us our debts, as we also have forgiven our debtors. And do not bring us to the time of trial, but rescue us from the evil one. Matthew 6:9-13
But the MVP?
I fully realize that God gives us more than we can imagine. God gives us more than we ask for, gives us things even before/without asking, and we cannot thank God enough for all His bounties. God gives without measure (The Qur'an 2:212, 3:27, 3:37 among many other). So fortunately for us, we do not need to limit our "asks" and try to figure out the MVP.
I can now share the three prayers that I recite most often.
1. The opening chapter of the Qur'an (Surah Fatiha) starts with the praise of the Lord and quickly turns into a prayer.
You alone we worship and we alone we ask for help. 1:5
And this ask is followed by what may be considered the most important ask.
Guide us to the straight path. 1:6
Psalms is a book of songs and prayers. This one is pretty close to the one mentioned above.
Show me the right path, O LORD; point out the road for me to follow. Psalms 25: 4
2. Asking to increase my knowledge, a Du'a that I recite in my heart whenever preparing for tests, speeches or even writing blogs.
'Rabbe Zidni Ilma' ….O' Lord, increase me in knowledge. 20:114
3. And finally this one that kind of covers all bases. This verse is one of the most often recited verses/prayers by Muslims-one I recite many times a day.
Our Lord! Grant us good in this world and good in the hereafter, and keep us safe from the torment of the Fire. The Qur'an 2:201
Source: patheos.com/blogs/askamuslim/2018/03/mvp-valuable-prayer/?utm
URL: http://www.newageislam.com/islam-and-spiritualism/ejaz-naqvi/grant-us-good-in-this-world-and-good-in-the-hereafter,-and-keep-us-safe-from-the-torment-of-the-fire--most-valuable-prayer/d/118029