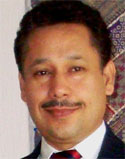 By Sanaullah Baloch
October 15, 2013
The ongoing conflict, repeated floods, and recent earthquake in Balochistan have created the most pressing humanitarian crisis in the province – and in Pakistan. An estimated five million people in Balochistan – almost 63 percent of the population – live below the poverty line and the decade-long conflict has further affected the fragile socio-economic structure.
As the days pass, the humanitarian crisis is becoming uglier. The military-militant confrontation is risking the lives of thousands of affected families. The combination of a deadly conflict and the recent earthquake has led to severe shortages of drinking water, food, shelter and medical assistance. The Pakistani authorities must demonstrate some humanity and allow international and experienced aid agencies to save lives and rebuild shattered communities.
When conflict and disaster converge and humanitarian needs skyrocket, the international community takes on the responsibility to protect civilians through flexible arrangements. In order to reduce human sufferings and loss of lives the international community assists and mediates between conflicting parties to agree on a cessation of hostilities including agreement on some form of humanitarian truce to facilitate the establishment of a humanitarian corridor.
A humanitarian corridor is a type of temporary demilitarised zone intended to allow the safe transit of humanitarian aid. Various types of 'humanitarian corridors' were proposed in the post-Cold War era.
The international response to the 2005 Kashmir earthquake was overwhelming and Pakistani authorities wholeheartedly accepted the multibillion aid and physical help. This aid given was in the form of monetary donations and pledges, as well as relief supplies including food, medical supplies, tents and blankets. Rescue and relief workers were sent from different parts of the world to the region and they brought along rescue equipment, including helicopters and rescue dogs.
However, in case of Balochistan, Islamabad is criminally declining international aid and assistance offered by countless organisations and countries. This is a criminal act – a massacre in silence.
Since the first earthquake struck on September 24, Medecins Sans Frontieres and UN agencies have been talking to Islamabad with a view to getting teams and supplies into the Awaran area. However, Islamabad continues to deny access to well-experienced organisations to assist and provide relief to the war-torn and earthquake affected district.
More recently MSF's operation manager Chris Lockyear issued a very depressing and disappointing statement that "the government of Pakistan has still not granted us authorisation to enter Balochistan…It is too long for people to have to wait for humanitarian aid. It's crucial that the authorities allow impartial humanitarian assistance into the Awaran area in order to respond to any unmet needs."
The UN Office for the Coordination of Humanitarian Affairs also appealed to the government to allow relief supplies to be delivered to survivors. Supporting the idea of a humanitarian corridor, Humaira Mehboob, OCHA's public information officer in Islamabad said that "the UN continues to advocate to all parties to facilitate humanitarian access to people in need and ensure the safety of aid workers providing life-saving assistance in the earthquake-affected areas.
In an earnest appeal to the world community Balochistan Chief Minister Abdul Malik Baloch requested donors, overseas Pakistanis and philanthropists to come forward and help the earthquake affected people of Awaran and other districts. He said the affected people need some 35,000 housing units, schools, hospitals, roads, basic infrastructure and other civic and community services.
Despite repeated appeals by the chief minister of Balochistan, civil society organisations and international aid agencies, Islamabad has remained unmoved and continued its policy of humanitarian shutdown. Recent media reports of confrontation between the military and Baloch groups and reports of outbreak of disease among children indicate a very bleak scenario for the victims.
Security forces control the relief operation. Allowing Jihadi outfits such as the JuD is also seen as an attempt to use the disaster as an instrument to expend religious extremism to counter rights-seeking secular Baloch nationalists. For credible humanitarian assistance, the actors must be perceived as neutral and impartial. Lives are undoubtedly in danger and many of the sick, elderly and vulnerable are not able to access fortified military compounds designated as relief sites. People need immediate access to vital life-saving services or assistance without fear.
Balochistan was already a forgotten region, but post-conflict Balochistan with the repeated floods, disasters and earthquakes has badly shaken Baloch society. Balochistan is the poorest region of the country and has the worst health indicators. Malnutrition rates are high, making children especially vulnerable to diseases like malaria, diarrhoea, dysentery and typhoid. Due to the poor infrastructure, vastness and conflict many areas are still inaccessible, and medical help is not close at hand.
However, the recent earthquake in Awaran and Makran only helped expose the truth about the miserable lives the Baloch lead and the reason behind the Baloch uprising against Islamabad's unjust policies. In order to find a solution to the number of Balochistan's earthquake victims, the creation of a humanitarian corridor is important and would allow for the delivery of aid without fear.
The success of a humanitarian truce, zone, or corridor will inevitably rely on the international community's humanitarian and political will to convince Islamabad's powerful elite to take wise decisions and act to protect civilian lives in Balochistan.
Sanaullah Baloch is a former senator from Balochistan.
Source: http://www.thenews.com.pk/Todays-News-9-208415-A-corridor-for-Balochistan
URL: http://www.newageislam.com/islam-and-sectarianism/sanaullah-baloch/a-corridor-for-balochistan/d/13988