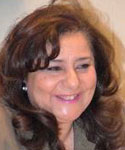 By Samar Fatany
November 28, 2014
The Shoura Council has established an anti-racism committee in response to the reported inhumane treatment of eight Shiites in Al-Ahsa. So far it is not clear who the perpetrators were.
The Council has decided to initiate a campaign to combat racism, tribal apartheid and sectarianism. A committee has been established under the ministries of the interior and justice as well as other government departments to address the growing threat to national unity.
Members of the Shoura Council stress the need for a clear definition of racism and a serious understanding of its threat to national unity. They also recommend necessary laws that criminalize incitement to racial hatred and a review of the curriculum to eliminate any racist or derogatory terms against any sect or race.
The committee is expected to study racial apartheid within the society and negative attitudes among individuals and come up with a powerful campaign to address negative phenomena.
Extremists have played a great role in promoting racism and fuelling the hatred against Shiites in our society. Anti-Shiism has existed for decades in the region; however, today it has reached dangerous levels and has fuelled the rise of extremist groups. The escalated sectarian animosities across the region have now reached our borders and this poses a great threat to our national unity and stability.
Countering extremism and trying to influence a moderate and peaceful Muslim identity for our youth should be given serious attention nationwide.
The Shoura Council anti-racism committee should conduct a more genuine campaign to empower louder voices against racism on campuses nationwide where students and members of the community can discuss preventive measures, identify victims of extremists and address the sectarian conflict.
It is time that we recognize the importance of empowering a more moderate generation by engaging them in community activism and creating positive outlets of expression away from extremist activity. Such initiatives could encourage innovative solutions and ideas that can counter the militant mindset that has crept into Muslim societies.
The national campaign to counter racism, tribal apartheid and sectarianism should focus on building future leaders who are more tolerant, have a sense of right and wrong, can promote peace and have greater respect for justice. Discriminatory traditions and beliefs based on cultural, national, ethnic and religious stereotypes are unjust and dangerous.
There is a need to encourage a transparent debate that can eliminate misconceptions and counter the rhetoric of radical organizations. The present approach has failed to help Muslim youth abandon their violence and militancy. It is time we explore different approaches that are more effective and can change the hearts and minds of the misguided and misinformed among us.
Opinion leaders and prominent members of society must rise to the occasion and initiate a more serious outreach campaign to protect the Shia communities and stop further animosities.
There should be concerted efforts to shun racist remarks against the Shia community and to discourage negative stereotypes in the social media and other media outlets.
Racial discrimination develops in an environment that accepts the bad treatment of a race or a minority. The prevalent prejudices and discriminations in our society encourage fear and hatred of the other. Racist sentiments and anti-Shia rhetoric have created a very toxic environment that endangers the lives of the innocent minority.
The government should expedite the implementation of hate crime laws and put a ban on racist speech to suppress racism and create harmony between the different sects in our society. What we need is a wise and more tolerant educated Muslim narrative to counter the incitements of extremists that are fuelling the racial divide.
The recent racial violation that has taken place in Al-Ahsa is a warning that things could get worse if this hostility toward Shiites is not stopped legally, socially and politically.
The racially charged region has contributed to the existing sectarian divide. Today we are threatened by well-funded and highly organized radical groups like "Daish" or the so-called Islamic State and Al-Qaeda groups.
IS preys on the innocent minds of Muslim youth in their countries and abroad and they target ignorant and disgruntled people claiming to be better defenders of justice and the protectors of the faith. We also have our own share of extremists and racial radicals within our country. We must not be complacent in combating their dangerous ideology.
The government has taken serious measures to punish any violence against the Shia community in Saudi Arabia. The majority of Saudi citizens have condemned the attack on Shiites in Al-Ahsa.
The official religious leaders have also denounced the attack and declared their support for Sunni-Shia coexistence. However, we need to apply a strategy of stricter laws, more affirmative actions and best practices to influence harmony within our society.
The Shoura Council anti-racism committee must not be complacent and fail in its mission to combat racial sectarianism and protect our national unity and stability. The Shia-Sunni conflict has done enough harm to the region. It is time to put an end to the widespread violence and hate that can only bring destruction and ruin.
Samar Fatany is a radio broadcaster and writer.
Source: http://www.saudigazette.com.sa/index.cfm?method=home.regcon&contentid=20141129225864
URL: http://www.newageislam.com/islam-and-sectarianism/samar-fatany/shoura-anti-racism-committee-combats-sectarianism/d/100269