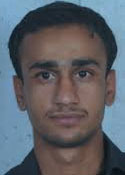 By Muhammad Akbar Notezai
January 07, 2015
Minority community members say that almost 40 percent of their communities' population has dwindled due to religious extremism, kidnapping for ransom and intolerance
Pakistan's prominent Baloch politician, the late Mir Ghous Baksh Bizenjo, wrote in 1981: "A Baloch who may have spent his life in the mountains and never visited a city is liberal in religious outlook." And among the Baloch, he further wrote, a single tribe is divided into two or more religious groups with somewhat different practices, but this has never strained relations among them. Moreover, he cited the example of the Zikri Baloch and Namazi (Zikri Baloch call the Sunni Baloch Namazi) Baloch that their customs and practices are very similar, wherein one brother in the same family is Zikri and another is Namazi.
However, in the past, there was no denying the fact that Balochistan housed minorities peacefully and harmoniously. Also, the tribal minorities and lower caste minorities had all kinds of rights, including economic, political and religious. Hindus, the largest religious minority group of Balochistan, did not migrate from Balochistan to India at the time of partition because their all rights were safeguarded. Similarly, Ahmedis lived in Quetta in great number in peace. A veteran professor who told this scribe that he, when has was a student at a school in Quetta called Sandeman High School, in 1970s, had many classmates who were Ahmedis. Their number, he said, dwindled when former Prime Minister Zulfiqar Ali Bhutto, in 1974, declared them non-Muslims constitutionally.
In Balochistan, the woes of minorities increased tremendously during the time of former General Zia ul Haq. During his tenure, minorities faced the wrath of violent extremists. Zikris, an obscure religious minority sect in Balochistan, suffered a lot because of their faith. One Shahmurad in the Zia regime killed many Zikris. Gradually and slowly violence against Zikris intensified but it dwindled at the time of former Chief Minister Balochistan Nawab Akbar Bugti. Shahzada Zulfiqar, who is a senior journalist based in Quetta, once said that Nawab Akbar Khan Bugti, who, on becoming Balochistan's chief minister in 1988, protected the obscure Zikri sect, giving a tough time to violent extremists. That is why, he further added, his government faced extraordinary pressure from the right wingers.
Until 1990, the Hindu community in Balochistan thrived peacefully. The assault they had to undergo was in 1992, when the Babri Mosque was demolished in India by Hindu fascists. Sadly, due to the Babri Mosque incident, the Hindus of Balochistan were guiltlessly tortured, assaulted and humiliated in Balochistan at the hands of violent extremists, so much so that their temples were also desecrated.
All the religious minorities' woes, whether abduction for ransom, religious persecution, migration or killings, started after the year 2000 in Balochistan, during the tenure of former General Pervez Musharraf's regime. Also, due to the war on terror, religious minorities began to suffer a lot in Balochistan. Christians and Parsis have now started complaining about mortal threats to their lives. As far as the Parsis in Balochistan are concerned, they are reputed to be old, educated and organised dwellers in the region. It is also said that Parsis pioneered the English press in Balochistan. In the early 20th century, they launched the Victoria and Albert Presses when Balochistan was under the UK's control.
While the Parsis were in little numbers from the very beginning, they were/are educated; they contributed to Balochistan's journalism, education and health sector to a greater extent. In present times, their number has tremendously dwindled to only 20 families in the province due to the law and order situation and kidnapping for ransom. Two affluent Parsi couples, Abadan Faridoun Abadan and Nilofar Abadan, were kidnapped for ransom in different incidents. The former was released after paying millions of rupees to the kidnappers.
In recent years, minority community members say that almost 40 percent of their communities' population has dwindled due to religious extremism, kidnapping for ransom and intolerance. Moreover, the Human Rights Commission of Pakistan (HRCP) stated in its report that around 300,000 people have left Balochistan over the past decade. In recent weeks, Dr Manoj Kumar was kidnapped by unidentified assailants from Quetta. Besides being a medical officer in Quetta, he also headed an academy in his own name called Manoj Academy where he taught college and university students. Many of his students protested against his kidnapping in front of the Quetta Press Club and demanded that the provincial government of Balochistan endeavour to get him released. However, the government of Balochistan has so far remained unmoved and has failed to get him released.
In Balochistan, religious minorities, particularly Hindus, are increasingly irked due to kidnapping for ransom. Many Hindu shopkeepers, engineers, doctors, traders, businessmen and others have been kidnapped and released after paying the ransom amounts to kidnappers. So far, according to community members, more than 1,000 Hindus in the last few years have been kidnapped for ransom. A majority of them were released after paying the ransom money while some died in captivity. An old and senile spiritual leader of the Hindus, Maharaj Lakshmi, was kidnapped along with four people in 2010. He was released after paying a huge ransom to the kidnappers. In the previous government of Balochistan, one of the provincial ministers even accused his fellow cabinet colleague of having been involved in the kidnapping of Maharaj Lakhmi but it was not paid heed to by the government of Balochistan.
It is also unfortunate and sad to know that the ruling PML-N disputed the figure of around 300, 000, including the minorities, who have left Balochistan over the past decade. The lawmakers in the National Assembly, instead of addressing the minorities' woes, tried to divert the attention by questioning unnecessarily the credibility of the figure. Instead of hoodwinking, both the federal and provincial governments should come forth and resolve the many woes of the minorities. They should also bring to book the perpetrators who are involved in crimes against the minorities of Balochistan. By doing so, Balochistan's minorities can take a sigh of relief and be able to live peacefully once again in a province they call home.
Muhammad Akbar Notezai is a freelance journalist and researcher based in Quetta.
Source: http://www.dailytimes.com.pk/opinion/07-Jan-2015/the-tragedy-of-balochistan-s-minorities
URL: https://www.newageislam.com/islam-and-sectarianism/muhammad-akbar-notezai/the-tragedy-of-balochistan's-minorities/d/100888