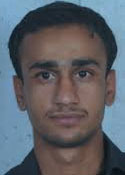 By Muhammad Akbar Notezai
07 Nov 2014
The recent threats to Balochistan's Zikri community are compelling a large number of its followers to leave the province.
On August 28, six Zikris were shot dead in their place of worship in Awaran district by unidentified assailants. In July, Zikri passengers of a bus were attacked in Khuzdar district of Balochistan. Seven of them were injured.
"Before the attack in Awaran, threatening messages were inscribed on the walls in the area, said a local resident. "The messages, signed by Lashkar-e-Khorasan, asked Zikris and Hindus to convert to Sunni Islam or die."
An off-shoot of the Mahdavi community, the Zikris live mostly in Balochistan's Makran division. They also have a considerable population in interior Sindh, Seistan Balochistan, Karachi, and other parts of the Balochistan province. According to unofficial estimates, the global population of the community is 750,000, most of which resides in Balochistan.
Zikris are followers of the Indian Sufi Syed Muhammad Jaunpuri. According to them, Jaunpuri founded the sect in the 15th Century when he claimed to be a Mahdi. The Zikri offshoot of his followers flourished in Balochistan in the 16th century. There is very little historical evidence of their arrival or history in Balochistan, but Mullah Murad is reputed to be the first local apostle of this sect. Some writers say they migrated with him from Hyderabad, now in India, where they were not allowed to practice their faith. Other scholars claim he came from Persia, because a considerable number of Zikris also dwell in Iranian Balochistan. Most of the Zikris in Makran are fishermen.
The Zikris have been living peacefully and harmoniously with the rest of the Baloch for centuries, who they call 'Nimazi'. "They even have marital relations with the majority Baloch," according to Dr Shah Mohammad Marri. "In some families in Makran, the mother is a Zikri and the father is a Nimazi Baloch." A local Zikri said such ties were becoming rare because of discrimination against the community.
The first major attack on the Zikris in the history was orchestrated by Nasir Khan, the Khan of Kalat from 1749 to 1794, who progressive writers call the most "fundamentalist ruler" in Balochistan's history. He invaded Makran, which was under the rule of Zikri Buledi rulers at that time. "He was not only vicious to Zikris due to their beliefs, but also to Hindus whom he treated badly," says Dr Marri. Siddique Baloch, a veteran journalist based in Quetta, says that Nasir Khan also started a movement to convert all Zikris to Sunni.
In the era of military ruler Gen Ziaul Haq, Zikris suffered because of their faith again. Hundreds of Zikris were killed by one Shahmurad in the Zia regime, they community claims.
"The messages asked Zikris and Hindus to convert to Sunni Islam or die"
"Shahmurad was a Nimazi Baloch who first threatened Zikris in Panjgur who were forced to migrate," a Zikri Baloch said, asking not to be named because of concerns for his safety. "Subsequently, he massacred Zikris in Turbat when they refused to convert to Sunni Islam."
According to the Zikris, religious extremists tried to uproot one of their sacred sites in Turbat in 1992. But the Baloch Students Organization resisted the move, they say, and foiled the attempt. Zikris say incidents of discrimination against them are however becoming frequent in the Baloch society.
But Baloch nationalists say the sect is being targeted because they fight for Balochistan's rights.
"You cannot differentiate between the Zikri and Nimazi Baloch. They are one. And they have been living together for centuries," says Rafique Khosa, a senior Baloch politician. "What is happening right now is a deliberate attempt to mar the secular face of Baloch nationalism."
"Zikris are not an organized sect," says Dr Marri, "but they may evolve into one because of the oppression against them." More than 90 percent of them are poor, adds the analyst, who has visited their sacred religious site at Koh-e-Murad in Turbat.
Regardless of who is behind the attacks on Zikris, Balochistan has become increasingly insecure for religious minorities. In a recent report, the Human Rights Commission of Pakistan stated that 400 members of the sect had left Balochistan in fear.
Source: http://www.thefridaytimes.com/tft/the-dilemma-of-balochistans-zikris/
URL: http://www.newageislam.com/islam-and-sectarianism/muhammad-akbar-notezai/the-dilemma-of-balochistan's-zikris/d/99899