By Md. Sazzad Hossain
4 Dec 2012
This is the story of the Biharis of Geneva Camp. A community of over 160,000 people who have lived for the last 40 years and will likely live and die in congested ghettoes at makeshift camps and shanties all over Bangladesh. Geneva Camp is just one of the 70 camps all over Bangladesh set up immediately after the Liberation War of 1971. In 1971, the Biharis were a torn community. The tragedy of the Bihari community unfolds as far back as 1946, the year communal riots in Bihar tore irreparable divisions through India with thousands of Muslims massacred in an organised pogrom that added momentum to the movement for the partition of India.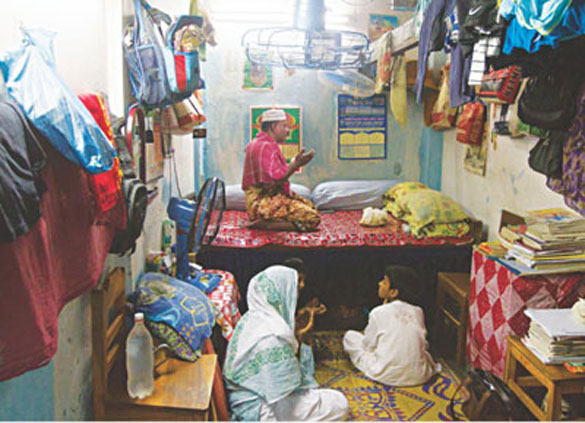 This resulted in a separate homeland for the region's beleaguered Muslims. Between 1947 and 1952, families by the thousands left their ancestral lands to take refuge in the erstwhile East Pakistan. Here, the rituals of life, death, triumph, hope and misery of each family, packed into 8 x 8 little boxes. There are only 270 toilets for a population of 25,000 and the numbers increase daily. The living environment of the camp is deplorable. It is unhealthy, dirty, damp and unhygienic. This condition exists in other camps throughout the country.
The Bihari camps have almost no educational facilities. Throughout the country, only 275 of the 19,000 children in camps go to school. Only six of the 77 camps have a school. Most of the people make handicrafts or repair cars to make a living. Into the filthy rooms -- homes and workshops rolled into one -- women and men are busy working on brightly coloured saris.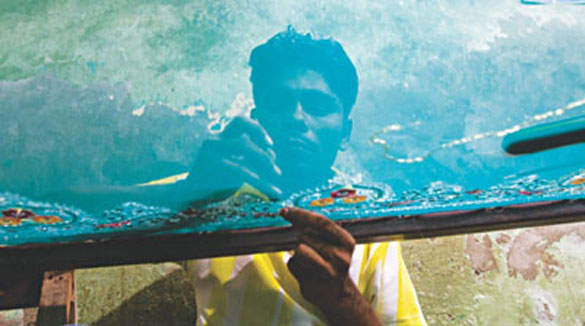 From about 1,600,000, only 60,000 are thought to register in the voting system in 2008, but in reality, those in the camp are denied the right of applying for a national identity card. Without citizenship, they cannot even obtain legal housing. Geneva Camp was built in 1974 by the Red Cross to help assist the new generation of stateless people. The older generation complains more than the younger ones, who are better integrated and bilingual. Free of the baggage, the younger generations are far more ready to become Bangladeshis.
Md. Sazzad Hossain is a student of Pathshala and a freelance photojournalist.
Source: http://www.thedailystar.net/forum/2012/December/photo.htm
URL: https://www.newageislam.com/islam-and-sectarianism/md.-sazzad-hossain/bangladesh--biharis-of-geneva-camp--holding-together-a-torn-community/d/9536