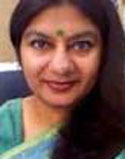 By Marvi Sirmed
January 28, 2014
After Pakistan's Hazara community lost around three dozen precious lives last week, protests from Shia community erupted throughout Pakistan. The protesters were demanding targeted operation by the state against the perpetrators of massacre. Familiar images were repeated on 24/7 news media showing victims' families in the sit-in with bodies of their loved ones in front of them. One has had it a year ago when around 90 dead bodies of Hazara Shias protested in the same manner, with similar demands. A year on and their demands are far from being heard, promises of the state further from being realized, culprits even further from facing justice and persecution of the victim community persisting with even more vigour.
A picture of Hazara siblings with sister clinging lovingly to her brother went viral. The sister had died at the spot while the brother was fighting his injuries. Chairman Pakistan People's Party released a photo with his sister in the same pose and with a little placard in hands expressing solidarity and inviting public support to the victims. One came across similar sentiment of solidarity and empathy going through umpteen talk shows on current affairs media and in the garrulous circles of the capital. The spirit however, suddenly evaporated when one would beseech them to participate in the sit-ins. Fear, distrust on the state to protect or ideological complicity? One wouldn't know. But the otherwise vocal citizenry for secular and progressive Pakistan went unbearably silent.
Looking at the state incompetence coupled with criminal complicity, one can't blame this silent faction of empathetic populace, which manages to still exist in whatever numbers after all these decades of sheer rupture of inflated illusion of state writ. Why are the Hazara victims of this continued violence? Why are the perpetrators still at large? Difficult questions to face they are, but not so difficult to understand. The Interior Minister Chaudhry Nisar Ali Khan who had to travel to Quetta on Prime Minister's orders reportedly, could not even name the perpetrators while making a settlement statement from there. The 'terrorists' would have to face the justice and would be crushed if they challenge the state writ, he promised. The victim was once again fooled and how!
The blast last week in the van in Mastung carrying pilgrims from Iran was claimed by the proscribed organization (at least that's how Interior Ministry described it recently in a list presented to the Parliament) Lashkar-e-Jhangvi (LeJ). Established as offshoot of now banned terrorist organization Sipah Sahaba on Pakistan (SSP), the LeJ describes itself as the flag bearer of Islamic caliphate in Pakistan free of 'impure' Shias. Its ties with Al-Qaida and Afghani Taliban came to full public view during the late 1990s during reign of Taliban in Afghanistan, which went unrecognized by the entire world except Pakistan, Saudi Arabia and UAE.
The Hazara community, which dwells in adjoining areas in Pakistan, Afghanistan and Iran, has a history of persecution in these countries. While in Iran they are called 'Berber' (barbarians) for their origins with Mongols, in Pakistan their Shia identity has long been a target. In Afghanistan, most of Hazara tribes supported Northern Alliance (NA) that gave pretty hard time to the brutal Taliban regime until September 2001 when Ahmad Shah Masood, the commander of NA was killed two days before 9/11.
This history refresher is necessary to understand LeJ's links with Afghan Taliban, the Al-Qaida and their allies in Pakistani establishment. Using LeJ's anti-Shia cause, three of these forces made it sure that the Hazara are taught a lesson for going against the 'Islamic Emirate'. After the NATO attack on Afghani Taliban following 9/11, LeJ's home grown power provided much needed anchorage to the Taliban and Al-Qaida remnants. Just as counter-terrorism strategies advanced, the insurgency and terror tactics of these groups also evolved beyond imagination. Organizing themselves into many groups that focused their energies on attacking in their specific geographical locations, the LeJ made it sure that law enforcing agencies keep wavering between one subgroup or the other. If they ever want to nab the terror, that is to say.
Jandullah (not to be confused with the Sunni militant organization working in Iran), Lashkar-e-Jhangvi Al Aalami, Jandoola Hafsa being various sub groups of LeJ while their strong roots in Paunjabi Taliban and Asian Tigers prove their links with Tehrik-e-Taliban Pakistan and Afghan Taliban. Although no direct evidence is available for their organizational links with Haqqani Network of Afghan insurgents, LeJ has shown its ideological commitment to their cause at many times. The 2002 killings of French technicians, the attack on the International Protestant Church the same year and 2009 attack on Sri Lankan Cricket team allegedly masterminded by one of the LeJ Members, Aqeel, are cases in point.
With this complex network of intertwined interests and linkages, LeJ has continued to work with impunity in Pakistan since 1990s. In 2002 and 2004 respectively, two of its formidable leading heads, Usman Kurd and Dawood Badini were arrested from Karachi and were kept in a high security detention facility managed by the armed forces' Frontier Constabulary in Quetta. From this high security jail where no one can enter without a pass, these two terrorists escaped in 2008 without even breaking a single lock as reported by senior journalist Amir Mir. The chain of complicity cannot be clearer than this.
After fleeing from the jail Kurd and Badini reactivated their network in Balochistan and presided over the massacre of hundreds of Shias including mainly the Hazara ever since. After the twin bombings on Alamdar Road Quetta in 2013, the subsequent protests by the Hazara community lead to the fall of Balochistan government under Aslam Raisani. Raisani himself hailed from Matung and had allegedly got the access to his hometown after a negotiated deal with the militants for 'don't touch me and I won't touch you' policy. Mastung, to date, remains a stronghold of LeJ with openly running training camps as reported by media many times.
When Raisani's govt was dissolved by the previous regime in 2013 and promises were made for governor rule, the targeted operation against LeJ did not go on table somehow. This time when Hazara victim families demanded from Interior Minister for targeted operation against LeJ, the latter preferred to keep his promise general instead of being specific for LeJ that had claimed the responsibility openly. LeJ has undeniable ties with individuals from almost all political parties, especially the ruling party. Ever since the Prime Minister Nawaz Sharif was targeted by LeJ in 1999, PML-N knows who not to target. Probably that's why one of their most prominent leaders in Punjab won the elections with LeJ and ASWJ support, later being political faction of the militant LeJ.
LeJ spokespersons, as was reported by a journalist in Quetta on condition of anonymity, routinely come to the Quetta Press Club, distribute their statements and threaten the reporters and media houses who do not carry their news. Abu Bakr Siddique, LeJ Quetta's spokesperson openly claims responsibility like his central leader Malik Ishaq, and warns Hazara community to leave Pakistan. The hate material from LeJ is duly distributed in mosques, markets and on social media with no state institution being able to check.
Minister, who are you fooling anyway?
Marvi Sirmed is an Islamabad based campaigner for human rights and works on parliamentary strengthening and democratic governance.
Source: http://www.nation.com.pk/columns/28-Jan-2014/a-constant-state-of-denial
URL: http://www.newageislam.com/islam-and-sectarianism/marvi-sirmed/pakistan-in-a-constant-state-of-denial/d/35489