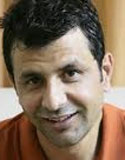 By Kahar Zalmay
March 11, 2014
An estimated 57,000 buildings have been destroyed in the military operation in the Mehsud area, including 44 schools, markets and houses. I have been told that the remains of the destroyed buildings are being used by the Frontier Works Organisation to build the Wana-Tank road
The 'war on terror' has affected several areas and people but nothing can match the miseries of the Mehsud tribe in South Waziristan, one of the seven tribal Agencies bordering Afghanistan and ruled by a British-era law, the Frontier Crimes Regulations (FCR). The entire Mehsud tribe of half a million people was displaced when the military operation Rah-i-Nijat (path of salvation) was launched in October 2009 against the Tehreek-e-Taliban Pakistan (TTP). Initially, the notification issued by the military through the political administration asked the Mehsud people to vacate their towns for a week — this later changed to two weeks — but it has been more than four years now, and they still wait for repatriation to their own homes.
The Mehsuds are a majority in two sub-divisions in South Waziristan, namely Sarwekai and Laddha. The other sub-division, Wana, belongs to the Wazir tribe. In 2012, the military declared Sararogha subdivision as 'cleared' and permission was granted to Mehsud tribesmen to return to their homes. Around 10 percent of the people came back but had to leave, as they could not live in tents. "How can we live in tents in our own area? First, we have large families and it is not possible to live in these tents. Second, even if we opt for tents, they cannot save us from rains and the bitter cold of winter and heat in summer," Yousaf Mehsud, whose family shifted to Tank in 2009 after the military operation, told me in Islamabad.
An estimated 57,000 buildings have been destroyed in the military operation in the Mehsud area, including 44 schools, markets and houses. I have been told by several Mehsud tribesmen that the remains of the destroyed buildings are being used by the Frontier Works Organisation to build the Wana-Tank road.
Sherpao Khan Mehsud, a candidate from NA-42 South Waziristan in the previous elections, said that some 1,000 Mehsud tribesmen — even though there is not a certain number available even with the Human Rights Commission of Pakistan (HRCP) and Supreme Court (SC) — are missing, including 20 students and Malakan (elders), but their relatives cannot go to court as the FCR operates there. "The cases of missing people from other areas have been filed in the SC but the Mehsud tribesmen cannot even do that," he added. The FCR law confirms Sherpao's comments as it does not fall under the SC.
It is a reality that the higher courts have no jurisdiction over FATA. "We are not lucky even in our miseries. When a Baloch person goes missing, his family can approach the high courts or the SC. It is not a matter of it being easy or hard for them but they can follow the course of the law and the constitution guarantees them this. It is another matter that they get a remedy or otherwise but they can file the case. We cannot even do that as no court of law has any jurisdiction over matters pertaining to FATA. We are part and not part of this country — we are hanging in the balance," said Mr Khan.
Mehsud tribesmen do not live in the camps as Internally Displaced People (IDPs) like other affected tribesmen. They have migrated to other cities such as Tank, Dera Ismail Khan, Rawalpindi and Karachi. Though they are displaced and homeless, their miseries know no end. "Just a surname is enough for a Mehsud tribesman to become a suspect in Pakistan. We have become strangers in our own country," says Ismail Mehsud, a political worker and human rights activist, whose family was also displaced and moved to Karachi after the operation. The jails in Karachi are evidence of how many Mehsuds are languishing there. I have seen Mehsud men caught by police in Karachi just because they make phone calls to their relatives in Tank and Dera Ismail Khan.
Two years back, the government introduced Watan cards. It works like a visa for the Mehsud people to enter their own towns. This is not the only predicament — once young tribesmen make Watan cards, it becomes very difficult for them to secure identity cards. "When I went to the National Database Authority (NADRA) to get myself an identity card, I was told that I had already secured one because my fingerprints were in their records, which they took when I was issued a Watan card," said Fazal Rehman Mehsud.
Fazal Rehman Mehsud said that without identity cards Mehsud boys and girls cannot get admission into colleges and cannot travel to other places either inside or outside the country because passports cannot be made unless one has the identity card. An identity card is issued to every citizen in Pakistan crossing the age of 18. The watan card is specifically issued for Mehsud tribal people to enter South Waziristan. "This whole game of introducing the watan card is to insult Mehsud tribesmen and to mint money from poor Mehsud people. I had to give Rs 5,000 as a bribe to get myself an identity card," said Fazal Rehman.
"We were not displaced by drones but by the military operation. It is very unfortunate that the media and political parties in Pakistan exploit our miseries for political scoring. We have been made to come to the conclusion that, in Pakistan, one is a victim only when hit by drones or by the vehicle of a US diplomat," says Hukam Khan Mehsud, a lawyer by profession.
Source: http://www.dailytimes.com.pk/opinion/11-Mar-2014/the-displaced-mehsud-tribe
URL: http://www.newageislam.com/islam-and-sectarianism/kahar-zalmay/the-displaced-mehsud-tribe/d/56085