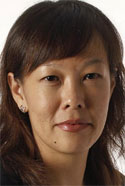 By Carolyn Hong
January 14 2014
About 30 Muslim Malaysians went to a church in Klang with flowers last Sunday after hardliners threatened to protest there over the "Allah" controversy.
Azrul Mohd Khalib, 36, was part of the group led by activist Marina Mahathir, daughter of former premier Mahathir Mohamad. They went to support the congregation after its priest's insistence on using "Allah" offended some Muslim groups.
Azrul is among a small but increasingly proactive group of moderate Muslims seeking to counter the conservative viewpoint. They come from all sorts of backgrounds, and are often middle-class professionals who fear Malaysia's slide towards intolerance.
"Malaysia is not a theocracy; we rely on our civil laws and institutions to allow us to function as a diverse society," said Azrul, who works with an international non-governmental organisation.
"If they (the conservatives) are loud, we have to be louder," he said, adding that they have to be loud enough to make the government listen. Their action in Klang last Sunday came just after the Selangor religious authorities seized 350 Bibles with the word "Allah" in them, following a decree by the Sultan of Selangor to reaffirm the "Allah" ban in line with a state law.
Azrul also wrote an open letter to the sultan to express concern that conservative elements were starting to set an Islamic agenda for Malaysia.
Ahmad Fuad Rahmat, 32, agrees that moderates like himself have to speak out, as the conservative voices have become so loud that people think they speak for all Malay-Muslims. He runs Projek Dialog, an initiative to promote progressive viewpoints on racial and religious issues.
Operating mainly on social media, it tries to promote interfaith dialogue in the Malay language to reach people who may be more conservative than English-speaking Malaysians.
"We feature Muslim and non-Muslim, Malay and non-Malay viewpoints. There are too many people living in their own bubbles," Ahmad Fuad said. "We want to bridge that gap." Projek Dialog also organises closed-door dialogues between people of different faiths who seek to understand the viewpoints of the other.
Both men are concerned that Malaysia is becoming more intolerant and mono-cultural.
"There are far more places in Malaysia like Bangi than like Bangsar," said Ahmad Fuad, referring to the predominantly Malay township of Bangi in Selangor and the multicultural Bangsar in Kuala Lumpur.
But while those in the middle are trying harder to be heard, their numbers remain small. Ahmad Fuad said most Malaysians tend to be conservative or indifferent. "So, we sometimes get very negative responses from people."
But sometimes, the responses can surprise. After Azrul published his letter to the Sultan of Selangor, he received dozens of e-mail messages - a third of them from Muslims - expressing similar concerns.
But Ahmad Fuad believes it would take a lot more to spark a real difference. If a respected Islamic leader spoke up, he said, that would make all the difference in opening a discussion. "But at the moment, there is no political will towards reaffirming our nation's diversity," he said.
Source: http://www.thejakartapost.com/news/2014/01/14/malaysias-moderate-muslims-take-a-stand.html
URL: http://www.newageislam.com/islam-and-sectarianism/carolyn-hong/malaysia-s-moderate-muslims-take-a-stand/d/35269