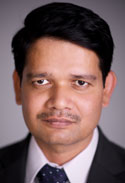 By Tufail Ahmad
17th July 2014
Societies provide oxygen for Islamists to grow in their midst. The liberal atmosphere of Britain, notably in institutions like the London School of Economics, over past decades offered sanctuaries for Islamists, considering their arguments as legitimate politics against imperialism. Saudi Arabia is bankrolling Wahhabism across the world. Pakistani society has been transformed into a 24x7 seminary for nurturing arguments favourable to jihadists and fatal to Muslim reformists. Under Saudi-Pakistani influence, now the Maldivian society is being transformed on a jihadist path.
Jihadists are armed Islamists; their methods differ but goals are the same: establishing Sharia rule. In May, Maldivian national Abu Turab was among militants who carried out a suicide bombing in Syria. In tributes, jihadists noted that Turab was a loving husband and a grandfather. Another Maldivian was killed in Syria a few days later. They were not the first Maldivian suicide bombers. The first was Ali Jaleel who attacked a Pakistani intelligence office in Lahore in 2009. Last October, two Syria-bound Maldivian nationals were arrested from Malé as they were to board a plane. Currently, 20 Maldivians are fighting in Syria. The Maldives is at a turning point which favours jihadists.
Also, the latest developments connect India's southern shore to jihadist threats emerging via Sri Lanka and the Maldives. In January 2010, Air India planes were alerted that hijacking could be attempted from airports at Colombo, Dhaka or Yangon. The recent arrest of Sri Lankan national Shakir aka Zakir Hussain in Chennai revealed that he made 20 reconnaissance trips to India to facilitate terrorists from the Maldives to attack Israeli and US consulates in Bangalore and Chennai. His arrest revealed terror cells in Malaysia, Sri Lanka, the Maldives and India operated by Pakistan's Inter-Services Intelligence (ISI). That the threats are real became clear when bombs exploded on a train in Chennai in May. Sri Lanka has stopped its visa-on-arrival facility for Pakistanis, fearing it is becoming a transit point for terrorists.
A vital point: terror attacks in India—those in Kashmir or by the Indian Mujahideen elsewhere—have so far been connected to Pakistan, but in the near future threats will emerge from terrorists who are ideologically committed by jihad, and are not necessarily controlled by the ISI. For example, Muslim youth from Tamil Nadu working in Singapore were recruited into jihad and went to Syria. There are also reports that one Indian went to Iraq to fight as part of the Islamic State of Iraq and Syria, now called the Islamic State. There are also Indian Muslims training as part of Al-Qaeda in Pakistan-Afghanistan. From Syria to the Maldives there's a Pakistan connection but the Singaporean link points to the rise of ideological jihadists in India.
In February, tourists were furious when hotels in the Maldives abruptly cancelled their bookings. The cancellations were triggered by Saudi Prince Salman bin Abdulaziz al-Saud who booked three entire islands. The Saudis are exerting religious influence on Maldivian society. Journalist Charles Haviland reported: Prince Salman promised to build 10 world-class mosques in the Maldives; Saudi scholars gave $100,000 for Islamic education and announced scholarships for Maldivians to study in Saudi Arabia; a five-year soft loan of $300 million was given last year. Maldivians are visiting the Middle East and Pakistan in large numbers to study, and return. In April, Pakistan's Roznama Ummat reported that Saudis are "thinking of building a base consisting of three islands" as well as mosques and madrasas with Pakistani manpower.
The Maldives was a Buddhist society till mid-12th century when Islam arrived. Now, Saudi Arabia and Pakistan are transforming it into a jihadist hub, aided by local leaders. In a recent article, bloggers Azra Naseem and Mushfique Mohamed warned that the 100 per cent Muslim nation of Maldives has become "an attractive prospect" for those advancing Osama bin Laden's agenda of an Islamic caliphate. In 2009, nine Maldivian militants were arrested in Pakistan; then Maldivian president Mohamed Nasheed confirmed Maldivians were visiting Pakistan to wage jihad. Nasheed is a secular leader, but as president he aided the Islamist takeover of Maldivian society, like all secular leaders across South Asia (apologies to Sheikh Hasina of Bangladesh whose counter-extremism is superb).
According to Naseem and Mohamed, the worldview of Maumoon Abdul Gayoom who ruled the country from 1978 to 2008 was coloured by the 1979 Islamic Revolution of Iran and his education at Cairo's Al-Azhar seminary. In 1997, he enacted a constitution which granted him "the ultimate authority to impart the tenets of Islam" but his religious power was questioned by Islamic groups. Gayoom began a crackdown, giving birth to the Adhaalath Party, an Islamist force. Ahead of the 2013 elections, secular president Nasheed forged a coalition with Adhaalath Party, giving Islamists official patronage. Adhaalath Party, which later quit the coalition, advocates converting the Maldives into a Sharia state.
Nasheed was unseated in a coup-like situation in 2012. Fatwas dictating dress code for women, banning music and dancing, and jihadist videos in Dhivehi language proliferating on YouTube is becoming a norm.
The Islamists are winning: in 2008, non-Muslims were barred from becoming citizens of the Maldives. In 2011, hotels were ordered to close spas to please Islamists, though the order was revoked later; an Indian teacher was deported for having a Bible; then Maldivian foreign minister Ahmed Naseem rejected a call by UN human rights commissioner Navi Pillay to debate the practice of flogging women in extra-marital cases. In 2012, a court declared gifts given at the SAARC summit as offensive to Islam.
In January, President Abdulla Yameen vetoed a bill on marital rape as un-Islamic after a cleric's ruling; in April, the government began enforcing Sharia law that imposes death penalty on 10-year-olds; police hunt atheists on Facebook to bring charges of blasphemy. New Delhi is shy of interventionism and lacks moral courage to state publicly that it will assist countries to curb Islamist forces. Before India wakes up, the Maldives will be transformed into another Pakistan in its backyard.
Tufail Ahmad is director of South Asia Studies Project at the Middle East Media Research Institute, Washington DC.
Source: http://www.newindianexpress.com/columns/2014/07/17/Bombers-from-the-Maldives/article2333778.ece
URL: https://newageislam.com/islam-politics/bombers-maldives/d/98144