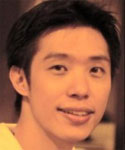 By Tobias Basuki
July 24 2014
The 2014 presidential election has gone down in Indonesian history as one of the most riveting political contests we have had since independence. Issues surrounding the election became a hodgepodge of the challenges Indonesia is having and will continue to face.
It brought to the surface many tough questions Indonesia still has to answer in regards to its fledgling democracy. It posed crucial questions to Indonesians, ranging from the abstract but consequential definition of democracy to issues of identity and to the type of leadership they want.
There was a stark difference in how the two candidates defined and represented democracy.
In the first presidential candidate debate, Prabowo Subianto defined democracy as basically a tool, a means to an end, to achieve prosperity. He asserted the need to return to the "original" Constitution (the 1945 Constitution before the amendments), which practically provided loopholes for authoritarianism and lacked a comprehensive list of protections for human rights.
Furthermore, at one stage, Prabowo lamented that having elections as currently practiced is a product of liberal Western influence that is not in line with Indonesian customs.
In that first debate on Indonesia's democracy, Joko "Jokowi" Widodo personalized his description of democracy as "listening to the people". In this prepared material for the debates, Jokowi's definition seems to have genuinely come from deep down in his character and style of leadership. To him, democracy is about the people, not merely about material ends.
Jokowi early on appeared to be a certain winner, leading by a margin of more than 30 percent over Prabowo and all other potential candidates as early as late-2013 when his name was much discussed among the list of presidential hopefuls.
Jokowi's lead was still firm until after the legislative election in April 2014 when the list of presidential candidates narrowed to the two men.
What happened between May and June after the legislative election is a matter political scientist will study in years to come. Within two months Prabowo managed to close the wide gap to potentially overrun Jokowi.
Many factors led to this sudden tidal change, although there are three reasons commonly cited by analysts: political machinery, media and smear campaigns.
Prabowo's political machinery appeared to be much more systematic, militant and organized compared to Jokowi's. Immediately after forming the "fat" coalition with the five parties (the Democratic Party joined at the last minute) that won more than 50 percent of the combined vote in the legislative election, the party machinery went to work. Prabowo's Gerindra Party and its ally the Prosperous Justice Party (PKS) are commonly cited as among the well-managed parties in Indonesia's weak political party institutionalization.
In the mainstream media the narrative continued to contrast Prabowo and Jokowi in terms of assertiveness and the perception of their "appropriateness" as leaders of the country.
The main campaign platform that Prabowo formed since many years ago portrays him as a strong national leader, often implicitly and explicitly alluding to the "glory" of the New Order.
In the 10 years of President Susilo Bambang Yudhoyono's "soft" leadership there has been a growing nostalgia for the New Order. This has been fanned since 2012 when Prabowo was compared to Yudhoyono.
From 2012 until April 2014 Prabowo's main narrative as a strong assertive leader gave him a core constituency of up to 20-something percent of voters, but not more. However, in May, when the issue of identity was brought up, we saw a shift of previously undecided voters starting to augment Prabowo's electability. A shift of 20 percent of undecided voters shot Prabowo's support up to nearly 50 percent by June.
Further study needs to be done to find out which element was most instrumental in improving Prabowo's electability significantly in such a short time.
All in all, we see that this election was phenomenal in how the two camps had Indonesians choose the direction of our democratic consolidation: forward, or backward.
One camp employed strong political machinery, which was supported and colored by sentiments feeding on notions of "strength, elite leadership, security, assertiveness", and drew on issues of identity, primarily those representing parochial conservative religious views.
It was a gut-wrenching few months leading up to this election, which could change the course of Indonesia's democracy. Many wondered how Indonesia would vote. Was the nostalgia toward the New Order, the strong political machinery and the polarizing issues going to define our course ahead?
This election has proven that the organic voluntary movements of Indonesians won the day over political machinery. I am proud to say to outside observers that Indonesians have chosen to move ahead with our democratic consolidation and not let polarizing issues bind and tie us down.
Tobias Basuki is a researcher at the Department of Politics and International Relations at the Centre for Strategic and International Studies (CSIS), Jakarta
Source: http://www.thejakartapost.com/news/2014/07/24/indonesia-s-democracy-in-peril-prevailing.html
URL: http://www.newageislam.com/islam-and-politics/tobias-basuki/indonesia's-democracy-in-peril,-but-prevailing/d/98308