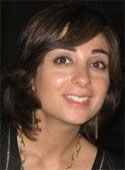 By Tanya Goudsouzian
02 Apr 2014
In urban areas, social media is playing an increasingly important role in Afghan politics [AP]
US-style sex scandals and exposes of shady dealings have characterised social media coverage of this week's presidential elections in Afghanistan, the third since the Taliban was ousted from power in 2001. While the local press have largely stayed away from airing candidates' "dirty laundry", access to social media has provided voters with alternative, more entertaining "news" sources.
Rumour-mongering and propaganda are nothing new in Afghan political culture. Historians recount how, in 1928, British agents disguised as Pashtun tribesmen spread malicious rumours against King Amanullah and disseminated doctored photographs of Queen Soraya en deshabille. This purportedly fuelled the ire of the conservative masses, already seething over the king's modernising reforms, which eventually led to Amanullah's overthrow.
If it is hard to belittle the impact of hearsay and slander in Afghan political culture, what is unprecedented is the extent to which the scandals are published via social media, without fear of recrimination. Some believe Afghanistan's newly minted social media forums are the heirs of early 20th century propaganda leaflets. Others claim these forums are being used, possibly indirectly, by some candidates themselves to level personal attacks against opponents without having to sink to the level of verbalising those allegations in televised debates or campaign rallies.
In recent weeks, there has been nefarious talk over the bachelor status of Zalmai Rassoul, a leading candidate. The 71-year-old nephrologists-turned-politician has pitted himself as an elder statesman, owing to his years in the post-Taliban government, first as an adviser to the president, then as minister of civil aviation, national security adviser and, finally, as foreign minister.
Yet, in spite of these bonafides, the buzz on social media has focused on Rassoul's marital status and whether this, in some way, contravenes the Prophet Mohammad's recommendation that his followers should get married.
Mean-spirited jokes are making the rounds, suggesting that Rassoul might have a sexual problem. For instance, there's the one that goes: "Rassoul's is the only ticket that truly adheres to the equality of sexes. It consists of a man (Ahmad Zia Massoud), a woman (Habiba Sarabi) and… a eunuch."
Such was the fervour that last week, in an interview with local Khorshid TV, the presidential hopeful was asked why he was not married, and whether he thought this could have an adverse effect on his ability to be a good president.
Rassoul did not flinch and replied that, if he had a family, he would have spent half of his time with them, and only half his time on the job - but as he was unmarried, he could channel his efforts towards his job. The audience applauded and cheered wildly.
Intimate Secrets
Social media has been equally brutal in its treatment of presidential candidate and former foreign minister, Abdullah Abdullah. Afghan social sites are replete with sensationalised accounts of the intimate life of the sartorially resplendent presidential contender. These were compounded by a report in the French weekly Le Nouvel Observateur about a young woman claiming to be Abdullah's jilted second wife.
In mid February, in one of the televised debates, Abdullah was asked whether he had any "regrets", to which he replied, "Yes, I have one big regret in my life," but did not elaborate. The moderator did not pursue the matter.
The comments were vague but they were interpreted by many viewers as alluding to his alleged "secret marriage".
Criticisms that have proved especially difficult to surmount are those levelled against some candidates' wives. For instance, Ashraf Ghani's Christian Lebanese wife, Rula, has been castigated on social media. There are photo-shopped images on dubious social media sites, purporting to show Ghani in church, suggesting that he hasconverted to Christianity. It is an allegation that, if taken seriously by some fanatics, could not only cost the presidential candidate heavily in votes, but could also cost him his life.
According to Shuja Rabbani, son of the late Afghan President Burhanuddin Rabbani, such rumours are meant to detract the attention of the electorate from more pressing concerns facing the country - such as security and unemployment.
"Within the cultural context of the country, this is just to derail people's attention and get voters to look at the negative side of things as opposed to the real issues," he says. "But when we go to vote, nobody will care about anyone's sexual orientation. [They'll look at] who can help us build a better living standard for our children and the future generation."
Rabbani believes that the phenomenon has received a boost by the presence of Western-educated Afghan youth in the country.
"It's not like people didn't say such things in the past, but people didn't write these things and make them public before," he says. "A lot of it has to do with younger journalists who are educated outside Afghanistan. So they've picked up on things there, tactics that work outside, but don't really work in Afghanistan."
The word on the street is that the personal scandals and more outrageous corruption cases, such as land-grabbing, have been kept out of the glare of local Afghan media at the request of the US embassy, which has allegedly sponsored the televised debates.
Saad Mohseni, Chairman and CEO of Moby Group, which owns the influential Tolo news channel, insists they've steered clear of sensational personal scandals on principle.
"No one seems to be discussing any of these personal matters on any of the major media outlets... Yes, they are mentioned on Facebook but I would doubt that this would reach a few thousand people... We have a 60 percent market reach in terms of radio and TV but we have steered well clear. We view candidates' private lives as exactly that - private," he says.
Self-inflicted wounds?
Not everyone agrees. According to Daoud Sultanzoy, a presidential candidate and a former member of parliament, social media has become an integral part of Afghan society.
"Society talks about things and societies have the right to talk about their politicians. It's part of the checks and balances," he says.
Among a population of 30 million, some 1.7 million Afghans are currently using social media tools, primarily Facebook, Twitter, YouTube, LinkedIn and Google-Plus. Around 2.4 million Afghans have access to the Internet, while 19 million people use mobile phones for which five telecommunication companies provide services.
While he questions the lack of "red lines" in social media, Sultanzoy does not think a politician's private life is a private affair - at least not in Afghanistan.
"When someone talks about a candidate not being married, that is a valid question. If someone talks about an [extramarital] affair, that is also valid because Afghans are a traditional people and among traditional people, these things matter," he explains.
But can candidates overcome the dent to their images caused by such reports, regardless of their veracity? In the US, after all, politicians have been brought down on charges of adultery alone.
For Helena Malikyar, a Kabul-based news commentator, the personal scandals, even the more substantial ones involving land grabs, won't have much bearing on the electoral outcome.
"I think in the end, Afghan voters will behave more like the French than the Americans," she says. "Afghan journalists have behaved quite professionally and have stayed away from such personal scandals. Most of the personality smearing comes from Afghans living abroad and through social media."
Ali Seraj, president of the National Coalition for Dialogue with the Tribes of Afghanistan, says such scandals are anathema to Afghan culture.
"In Afghanistan, a wife is called a 'namus' [honour]. She is a very private part of a man's life. No outsider has the right to comment on another man's 'namus'. People have been killed for doing so. Those people who have made Zalmai Rassoul's marital status an issue, should first bring out their own wives and introduce them to the public. I very much doubt that they would do that," he says.
Whether these scandals are filling the gap left by local media, serving the agendas of rival candidates, or simply meant for entertainment value, it remains to be seen what impact they will have on the April 5 vote.
For Sultanzoy, it's all relative: "Thank God I have nothing to hide and nobody is talking about it."
Source: http://www.aljazeera.com/indepth/features/2014/04/afghan-elections-sex-lies-social-media-20144154155979665.html
URL: http://www.newageislam.com/islam-and-politics/tanya-goudsouzian/afghan-elections--sex,-lies-and-social-media/d/66421