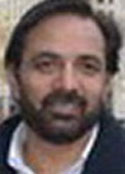 By Syed Kamran Hashmi
March 8, 2013
In most modern countries, patriotic spirit takes precedence over all other ideologies. Although, at an individual level, sectarian biases, racial predilections and ethical preferences are still important, but they are almost always put aside when the larger question about the integrity of the nation arises. In Pakistan, unfortunately, we have not cultivated that culture at all; instead, we have tried to develop a faith based identity for ourselves. As a result, our first faithful priority is the acquisition of personal wealth, followed by religiously safeguarding our family or clan's interest in parliament and government. Afterwards, it is to get the 'right' person — Station House Officer (SHO) — transferred to the right police station and in the end, is to set up a close and 'spiritual' connection with the village accountant (Patwari). Nationalism only helps in the game of Lords (cricket) if we are not 'playing' ourselves, and have not 'invested' against our team.
Presently, every province — or sometimes even every division — is inclined to maintain its own identity, and promote its own cultural values in Pakistan. Disconnected with and disenchanted by each other, they not only speak different languages, eat different food, vote for local political parties, but many times they also want to have their own independent country (except Punjab since it rules the rest of them). Nevertheless, they are still happily married, amalgamated by their religion, patriarchal ideology, xenophobia, conspiracy theories, and obviously, the Pakistan army (which most of the smaller provinces consider as a common adversary).
Because of their distinct culture, it is relatively easy to impersonate each one of them on television. A Pashtun, therefore, is a medium built man in shalwar kameez, wearing a pakul (cap) on his head and crisscross sandals in his feet. If there is still any confusion about his heritage, it dissipates instantaneously, when he speaks Urdu in his peculiar accent. Without any hesitation, during the conversation he mixes up all the gender specific pronouns, and zigzags between him, her and it for the same person, many times even in the same sentence. Since Urdu is our official language, we can pardon all his mistakes graciously, but for English, as it is foreign to us, we cannot afford to show that courtesy, and a simple mistake like 'I does' or 'he do' is unacceptable and inexcusable.
Similarly, someone from Punjab is identified on television as a heavy set man in a Kurta Shalwar (or dhoti), wearing a pair of hand-crafted shoes (khussa) and a waistcoat. His thick black moustache, his casual (indecent) body movements and remarkably 'clean' Urdu accent, all of them are additional clues pointing towards his heritage. How can one be wrong to realise that 'Allama Akbaal' was born in Sialkot, 'Zulafqaar Ali Bhatto' was the founder of 'Pakastaan People Parlty' and 'Ganga Raam Hassuptaal' is located in Lahore?
We identify a lean, dark, talkative person talking about the Quaid (other than Muhammad Ali Jinnah) in a western dress from 'Karanchi'. And we recognise people wearing locally printed shawls (ajrak) chanting 'Pakistan Khappey' from Sindh. (Since all the important Baloch leaders are in exile nowadays, we do not see them on television at all. I hope they come more often and be a part of our fun community.)
Then, we see a young man on television in jeans and a polo t-shirt. Rather than representing a particular province, he epitomises the dual nationality holder Pakistanis. Obviously, he did not return from the Middle East as our Arab Muslim brothers do not offer that privilege to impure Pakistanis. Instead, he has come back home from the west, which provides a good reason for him to be ridiculed both in public and in the courts. He is easily noticeable on television since he is invariably stereotyped as an effeminate male in our patriarchal society. He speaks Urdu with an English accent and has a characteristic feminine twang in it; he tosses his head during the conversation as if he wanted to push his locks backwards, nibbles his lips upon a personal remark and rubs his neck when confused. His body gestures are soft and free flowing, his hand movements are delicate and his facial expressions are foreign. Looking at him, we immediately think of a transgender male or probably a 'queen'. This person has many names in society and all of them are well known to most of us, and some of them cannot be printed.
Similar treatment is offered to females with a western background. By and large, a flamboyant western girl is shown on television, defying our cultural values. Her attire is revealing instead of concealing; her values are liberal instead of traditional, and her conduct rebellious instead of scrupulous. She is independent, assertive and bold, therefore unacceptable, immoral and disreputable. Many times, she is shown to be extremely selfish and always absorbed in her own problems, unable to attend to the needs of her family.
Coming from our xenophobic minds, the portrayal of an effete male and a defiant female represent our false impressions both about ourselves and the modern world. Its extent was expressed most effectively by the apex court, which tactfully yet disdainfully conveyed this message to the nation: they are not among us anymore; hence, they are with 'them'. Beware of their sincerity, it cannot be trusted. The message has been well understood and well received by the nation.
Syed Kamran Hashmi is a US-based freelance columnist.
Source: http://www.dailytimes.com.pk/default.asp?page=2013\03\08\story_8-3-2013_pg3_6
URL: http://newageislam.com/islam-and-politics/syed-kamran-hashmi/expatriates-are-not-patriots/d/10705