By Shiv Visvanathan
Feb 07, 2013
Shah Rukh is an Indian when he looks the Shiv Sena in the eye. It is his very Indianness that exposes the silliness of Mr Malik and Hafiz Saeed.
Shah Rukh Khan is one of the world's most popular actors. If the New York Times is allowed its claim to excess, he is the world's most popular actor. Shah Rukh is an intelligent man who reflects on acting and his life and this produces its own script. Between script and act, we get sociology of script and act. We also get sociology of our own worst fears and anxieties produced around the word "Muslim".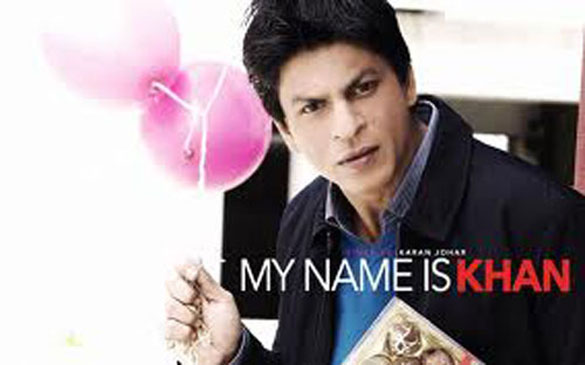 My Name Is Khan, And I Am Indian
--------
Despite Shah Rukh Khan, the Muslim becomes a Rorschach of our worst fears and anxieties. The Muslim is the citizen we have to perpetually certify, question, interrogate and torture to ascertain our own sense of security and identity.
Years ago, the black American author, James Baldwin, in a conversation on race with anthropologist Margaret Mead pointed out to her that race is not a black man's problem; race is a white man's problem as it perpetually haunts his very being. Similarly, Shah Rukh Khan seems to be tacitly implying that the problem of the Muslim is a Hindu problem.
Shah Rukh Khan wrote an article in a news magazine recently. The essay was half brand-building, half autobiography but eventually became a construction of the Muslim self in India. In his essay, Khan implies his greatest performance is being a Muslim Indian. It is an act of balancing, of acrobatics, not because he does not feel Indian but because our society does not let him claim his normalcy, his legacy of being Indian and Muslim and, therefore, being unequivocally both. The virulent reaction of some Indians, many of whom asked him to go "home", i.e. Pakistan, and the silly invitation from Jamaat-ud-Dawah chief Hafiz Saeed to him to shift to Pakistan and interior minister Rehman Malik asking the Indian government to provide him security only added a farcical touch to a poignant problem.
Shah Rukh Khan's piece begins with two overtures. He claims he is a man who deals with images. For an actor images are truer than reality. He also says he is a Khan, a Pathan, and the glossary is legion. What emerges is not a bloated ego, but pride in his history, his genealogy, his sense of being Indian.
Khan is happy to live in all the stereotypes of being a Pathan. He proudly adds that his family belonged to the Khudai Khidmatgaar (servants of God), the Pathans for peace who fought alongside the legendary Khan Abdul Ghaffar Khan. His was a genealogy soaked in Islam, immersed in the most creative aspects of nationalism. He also adds that he fell in love and married a Hindu and is not quite able to explain to his children that they are both, Hindu and Muslim, and quintessentially Indian. He adds he is Indian, but the idiot politics of the present does not allow or accept his sense of citizenship.
He claims that he sometimes "becomes the inadvertent object of political leaders who choose to make me a symbol of all that they think is wrong and unpatriotic about Muslims in India". There is sadness, a poignancy, a pain here that many failed to recognise. It was not a complaint. It was a statement of an existential situation of Muslims in an India which has never forgiven Pakistan and yet is illiterate enough to ignore the fact that there are more Muslims in India than in Pakistan. It is India that can proudly be Muslim, Hindu and Christian without being exclusive or fundamentalist; Shah Rukh Khan is a marker of that synthetic, pluralist legacy which recognises that Islam is diverse and India is diverse and that the diversity of the two makes Indian democracy supple and robust.
Khan's essay is a brilliant tract of what it means to be a Muslim Indian and an Indian Muslim. Instead of celebrating his presence, his achievement, some scream paranoia. The question that we have to ask is why do we misunderstand what is best about us and suspect what adds so much to ourselves. All Shah Rukh is asking as a father and a citizen is that his children continue being a part of secular India. One should welcome the piece rather than revealing our deepest jingoism while being crass about his patriotism.
Decades ago, Saadat Hasan Manto, the greatest storyteller of the Partition, invoked the idea of cinema as a challenge to Partition and its silliness. Manto was a great sociologist of filmdom and it was he who argued that Bombay Talkies combined the best of Hindu and Muslim cultures, building a hybrid creativity which was uniquely Indian in its sensuality, its intellect, its creativity and its innovation.
Shah Rukh Khan is part of that tradition which celebrates the creativity of India and of being Indian with pride, with laughter, with a sense of being at home in the world. He is being Indian when he says more Pakistan players should be included in the Indian Premier League. He is an Indian when he looks the Shiv Sena in the eye and does not budge. It is his very Indianness that exposes the silliness of Mr Malik and the JuD chief. It is his Indianness which claims that terror belongs to no country, no nation. It is a cancer of homelessness desperately seeking a home.
As an Indian actor, his fans are legion. They can carry any flag but they love his films, claiming him as their own. Here is a man who challenges stereotypes and the exclusivity of classification. Shah Rukh Khan is one of us and unquestionably so. One need not say more because he no longer needs to be less than what he already is — a Muslim, an Indian, a patriot, a star, a cosmopolitan Indian in a global world. And this does not mean I like all his current films.
Shiv Visvanathan is a social science nomad
Source: http://www.asianage.com/columnists/my-name-khan-and-i-am-indian-984
URL: https://newageislam.com/islam-and-politics/shiv-visvanathan/shah-rukh-khans-indianness-exposes-the-silliness-of-mr-malik-and-hafiz-saeed/d/10301