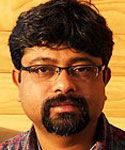 By Saurabh Banerjee
Jul 4, 2017
Many Muslims have seen the faces of prejudice, friendship and acceptance before. Now, they are facing intimidation on a new scale
It was sometime in the early 70s, when her family was living in New Delhi's Munirka area, that Ayesha Kidwai had her first brush with religious prejudice.
Eight years old then, she had told a Hindu friend that "your god is equal to mine". In no time, the friend's mother landed up at her doorstep, demanding where all this gibberish about gods being equal came from. "She was livid," recalls Kidwai, now a professor at JNU's School of Languages.
"Of course, we didn't react, and my friend stopped speaking to me. That's all that happened, and it looks so innocent now, when you think of what's happening."
If religious fault lines have always existed, what has changed now? "Well, mobs didn't enter your house and open your fridge to see what was in there. They didn't ask if that chicken sandwich was actually a beef sandwich. Look at what happened on that train Junaid took to go home after his Eid shopping in Delhi. Somebody took a knife out, and everybody became the mob." Kidwai's words evoke the banality of evil.
The Otherness
Mohammad Anas, the Imam of Alwar's Jama Masjid, does not delve into complexities or abstractions. For him, fear is something sharper and more immediate, a daily reminder of his `otherness'.
He was riding his bike without a helmet when cops picked him out."There were others doing the same thing. Who wears a helmet in Alwar?
But I was singled out because I was wearing a skull cap," he says.
"We are being systematically targeted," says Jamshed Khan, a member of the Zilla Meo Panchayat in Alwar, "Gau Rakshaks and other fringe groups stop us and terrorise us. If we are in a bus, a group will come and say, `Open your bag. You must be carrying beef.' We are now afraid to carry a bag."
But nothing has changed with the common individual, insist all those that TOI spoke to. Hindu neighbours are still as helpful. The locals are not spoiling for a fight. It is the fringe groups, encouraged perhaps by the government's long silence, that have come to the centre stage and are playing havoc, with the local administration willing to look the other way.
Deepening Divide
And this, feels Maulana Qari Shafeequrrehman Qasmi of Meerut, will only channel the quest for a deeper sense of `Muslim identity'. "If you feed slow poison to the people daily, and try to divide, that's trouble for us. Muslims, in trying times, will turn to Allah."
What he is talking about is an unbridgeable divide. When you sit in the double-height living room of Bashir Mohammad Khan's 100-year-old `castle' in Meerut's cantonment area, Qasmi's words seem like doomsday talk. Here, there is a sense of continuity: old midcentury modern armchairs have been reupholstered in pastel green fabric; a yellow floral curtain hangs in front of a century-old window.
"Not everybody is falling for it, fortunately," says Khan. "But the young in rural and semi-urban areas, they are lapping up the communal poison. The urban ones are too busy with their daily lives. Now, everyone needs to make an effort.
There is a lot of work to be done by the Muslim community. A lot of mistakes need to be rectified. But right now, fear is paramount. And there's anger and defiance, too."
Anger, Despair
Fear may well be a matter of class, with the poor more vulnerable at present."But there is despair and anger," says Wajahat Habibullah, the country's first chief information commissioner and a former chairperson of the minorities commission.
"Now, you have broadly two categories of Muslims. One, the more educated, cosmopolitan Muslim. This category is angry, but hopeful. They know India is much more than this (bitter, fragile, divisive). So they are hopeful too. And on the other, you have the insular section. What they are feeling now is despair. They are vulnerable." And this is potentially dangerous, he says. Drawing from his experience in the minorities' commission, he talks of those who turned to terror because they felt "they were not getting their dues as Indians". "They felt, `Is this not my country? Am I not wanted?' That feeling is far more dangerous."
But what can be done to heal this divide? Everyone we spoke to agrees that the only thing that can work is a strong message from the government. On Thursday, Prime Minister Narendra Modi did send out a strong message condemning the attacks by Gau Rakshaks.
However, Tanvir Ahmed Saifi, a scissor maker in Old Meerut, wishes the government had cracked down earlier."Then things wouldn't have got this way," he says. And Junaid might have reached home safely, happy with his new clothes. And a whole community would not have worn black bands on Eid.
What's In Your Lunch Box
A young Muslim who works for the Department of Archives in Delhi was stunned when his colleague asked him some months back what was the meat in his sandwich. "Chicken," he said, which was the truth, but there was something in the way his colleague looked, not quite believing, and hostile. How had old friends turned so strange overnight?
He has since stopped taking sandwich for lunch, switching over to the `safe' Dal-Roti.
Safety is now the catchword among most Muslims we met. In Alwar, a member of the Meo Panchayat said, "We have told our people. If you have beef, we will throw you out of the community. If you so much as touch a cow, you are out. You can't do wrong things and get away. We are policing ourselves."
In Meerut, Bashir Mohammad Khan, a member of an old influential family, said, "In every Muhalla, there is a senior Muslim, and the onus is on him to ensure nobody strays. If, say, I hear of someone planning to do something illegal, I will call that fellow, and tell him to fall in line and he will. That is how we have ensured peace down the years. We don't want Gau Rakshaks and fringe outfits to do the job for us."
Blend In, And Lose Your Identity?
We tiptoe around to the topic of dress. It's not against the law to wear a suit to a beach, but should one do that? Should one not blend in?
The answer can never be so simple when religion and tradition come into play.
"How many rates does our GST have?" asks Zoya Hasan, professor emeritus, JNU. "Four slabs, a zero rate, and some more state ones, right? So, if, unlike Singapore, you do not have a flat tax rate because of income disparity, how can you expect a flat rate for culture?" She feels it's not what people wear, but what they eat, which has become the issue, stoked by vested political interests out to create a gulf between communities.
But senior journalist and author Saba Naqvi agrees that "the distinct Muslim identity clearly draws a lot of attention". "And all the more so when there is a deep prejudice against that, and that prejudice is considered acceptable." What we are seeing today is perhaps an assertion of this identity at one level. She recalls being invited to IP College in Delhi a couple of months back. "Some 30 girls turned up in Hijabs. They chose to wear Hijabs and assert their identity. They don't like it if people say they are doing something backward."
When we ask former chairperson of the minorities commission Wajahat Habibullah about this distinct identity, he laughs. "But I am a modern Indian citizen," he says. "I love the dhoti, the Tamil dhoti and the Bengali one, I love Mundus too, from my stint in Lakshadweep, I love Sherwanis and I love western wear."
And then he says, "I am a Muslim. I also follow His Highness the Dalai Lama. So what am I? A Muslim or a Buddhist? I want to be considered as both. Even the Quran does not say I cannot be both."
Source: timesofindia.indiatimes.com/india/a-fear-less-ordinary/articleshow/59434199.cms
URL: http://www.newageislam.com/islam-and-politics/saurabh-banerjee/inside-the-muslim-mind--the-deepening-sense-of-otherness-among-the-minority-community/d/111896