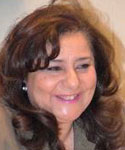 By Samar Fatany
July 12, 2013
On the eve of the holy month of Ramadan, the Custodian of the Two Holy Mosques King Abdullah and Crown Prince Salman Bin Abdul Aziz, Deputy Premier and Minister of Defense, in a warning statement reiterated the Kingdom's stand against the exploitation of Islam for political gains.
The statement said: "The Kingdom will never allow extremists as well as mischievous people to misuse religion as a garb to hide behind in order to serve their own interests. These people are doing harm to the sublime image of Islam through their overt practices and wrong interpretations." The King and the Crown Prince emphasized that Islam rejects division in the name of one ideology or the other.
The official statement cautioned Muslims around the world about extremist elements who are spreading a deviant ideology creating sedition and divisions between Muslims today. It affirmed that "the Kingdom will never accept under any circumstances anyone in the country to be part of or affiliated with any such parties."
Extremists, who have confused and misguided many innocent believers, have hijacked the principles of Islam. What is happening in Syria and Egypt and has taken place in Iraq and Libya are recent examples of such tragedies. The Arab and Muslim world is suffering a great deal at the hands of some militant elements and dictators with selfish agendas, who have gained their strength from global and regional support and have for many years, violated the basic human rights of innocent and hapless citizens.
All Muslims today have a responsibility to their nation to ensure that human rights are respected and that justice is served. Moreover, religious leaders have a duty to confront the influence of the deviant militant ideology that is threatening the Muslim world today.
The Saudi leadership has recognized that there is a desperate need for an effective awareness campaign to inform the Muslim nation about the dangers of extremism and to protect Muslims from the instigators of instability in Muslim societies today. Moderate religious scholars are called upon to speak out against the proponents of militant ideologies who have succeeded in manipulating the minds of innocent Muslims and in instigating violence that continues to threaten the Muslim world at large.
Those who support the extremist militant ideology have alienated themselves from their societies and have chosen to be in violent confrontation with anyone who rejects their extremist views and principles.
The unrest and turmoil in Saudi Arabia's neighbouring countries and the negative influence of extremists who deviously manipulate innocent minds continue to be of serious concern to the state. It is the responsibility of both the state and academic institutions to inform and educate the public about the danger that lies within and to offer a peaceful and healthy environment for all citizens of this land. The role of educators cannot be stressed enough in this process. Education can protect our youth from those with selfish agendas who threaten their harmony and peaceful way of life. Government efforts to upgrade the skills of educators, and to instil in them the Muslim values of moderation and tolerance, are vital initiatives for spreading universal peace and prosperity.
In Saudi Arabia the nationwide campaign to combat extremism and foster tolerance and understanding is gaining momentum. What is needed now is to support a universal Muslim attitude that is more humane and moderate so that Muslims everywhere can live with the true principles of their faith.
Indeed the greatest challenge that is facing our region today is to defeat the extremist ideology that has hijacked the Arab and Muslim world and has jeopardized the future of the younger generation.
Let us celebrate the holy month of Ramadan with sincere prayers for our brothers and sisters in Syria, Egypt, Iraq and Afghanistan. May Allah protect them from all evil and end their sufferings that continue due to political conflicts, extremism, sectarianism and a bloody cycle of revenge. Meanwhile, reflecting on the true spirit of sharing and caring during this holy month, let us all support charitable organizations and encourage humanitarian projects to build shelters, homes, schools, hospitals and clinics for the poor and helpless victims of wars. May the Almighty relieve them of their hardships and bestow upon them peace, tranquillity and prosperity.
Let us hope that the blessed month of Ramadan will bring wisdom to all the parties involved so that they can change the course of violence and find it within themselves to forgive and be magnanimous, to strive to do good and be patient, to support one another to build a better future for young people, to fear God and refrain from all the sins Allah has forbidden. May the spirit of Ramadan bless our world and show us the way to peace and harmony.
Samar Fatany is a radio broadcaster and writer.
Source: http://www.saudigazette.com.sa/index.cfm?method=home.regcon&contentid=20130713173278
URL: http://www.newageislam.com/islam-and-politics/samar-fatany/let-us-take-a-stand-against-the-exploitation-of-islam/d/12581