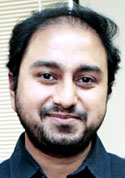 By Saif Shahin, New Age Islam
July 09, 2013
There is much talk these days about the advent of "post-Islamism"―drastic reinterpretations of Islam that discard the uncompromising fanaticism of the past few decades to bring Muslim politics and culture in tune with the times. But is post-Islamism just another buzzword, or is there some substance to it?
Is the 'Age of Islamism' already behind us? Is the volatile, violent (mis)interpretation of Islam―which, for many, began with the 1979 Iranian Revolution before consuming much of the Middle East and, eventually, the rest of the world in its wake―now a thing of the past? Perhaps not entirely, but that is not stopping scholars from talking about the advent of "post-Islamism", a new age full of new meanings and new promises.
At the recent annual conference of the International Communication Association, one of the world's largest groups of communication scholars, there was much discussion on Islam and Muslims, and much of it revolved around issues of culture and politics in news and popular media. Critically-inclined Western scholars discussed the persistence of Muslim stereotyping and Islamophobia in the Western media, as they are wont to do at such gatherings. But a number of non-Western scholars appeared willing to move on from that particular trope to look at what Muslims are doing themselves, in their own discursive habitats.
These scholars explored the various ways in which Muslims are using communicative forms and technologies, from social media to smartphones. And they all seemed to be saying that Muslims in many parts of the world, from Indonesia to Egypt to America, are engaged in rethinking, reinterpreting and recreating Islam in novel ways. While these Muslims are no doubt motivated by a desire to be better integrated with the modern world they find themselves in, their modernism is not leading them to eschew Islam―rather, they are inclined to make Islam, its culture and its politics, evolve with the times. They are, in other words, heralding a new age that is not simplistically secular or non-Islamist; instead, it is "post-Islamist".
Tweeting Against Radicalism
Nurhaya Muchtar and Jeffrey Ritchey, for instance, looked at how Islamic preachers in Indonesia are trying to reduce radicalism in the world's largest Muslim nation by using modern means of communication. A preacher interviewed in their study said his principle concern was to make his followers value education. "Understanding Islam" came second, followed by "good behaviour".
Many of these preachers evoked Indonesia's syncretic history and insisted that the Islamic way of life lies in peaceful coexistence with Indonesians of all faiths. "Preaching for violence does not exist in Islam," one Islamic preacher said. "In one of the Hadiths, it says that the Prophet never approves of bad behaviour, let alone using violence. Perhaps, this is because there is another Hadith that mentioned 'the way to solve problems is by using hands' but I think hands in this Hadith doesn't mean hitting people or using violence, it can also means approaching people with good behaviour…"
These preachers are using everything from Twitter and Facebook to blogging and smartphones so that they can reach more people with their messages. "We can't avoid technology, so we have to make use of it," one of them said. "I have motivation to learn. I am a teacher myself… I think everybody should learn technology, not avoid it; otherwise, they will be left behind."
Brotherhood's 'Cyber Rhetoric'
Soumia Bardhan's study focused on Ikhwanweb (www.ikhwanweb.com), run by the Egyptian Muslim Brotherhood, analysing its content from the time it was launched in 2005 until December 2010―a month before Arab Spring protests revolutionised the country's politics and eventually brought the Brotherhood to power. The website was launched by Khairat el Shater, one of the Brotherhood's most prominent leaders and among those who have been reportedly arrested in the recent crackdown on Brotherhood members following this month's army coup.
Ikhwanweb categorically identifies the Brotherhood as a "moderate Islamic movement". The study said that the website laid down the Brotherhood's conception of an ideal society as one that is "based on Islam and is open to adopt new concepts and praxis, such as modernization, but on Islamic terms. This society promotes the type of government that supports democracy, elections, non-violent constitutional means, popular choice, and political reform. This society does not believe in use of violence without context and promotes human rights and values."
While questioning Western support for the pre-Arab Spring Mubarak dictatorship, Ikhwanweb "presented the positive idea that Western agents cannot and should not be seen as a monolith and it is faulty to approach the West as a totality. An exemplar of this stance was: 'have to come to realize that different views can be present in one single Western society.'" The study noted that Muslim Brotherhood's "cyber rhetoric" may be little more than a means to garner crucial Western support to meet its political objective of taking over power in Egypt. Nonetheless, such a strategy itself implies a dramatic shift in the Brotherhood's attitude from vigorous antagonism to potential partnership with the "West". More recent events have shown that the Brotherhood was willing to come good on this promise.
Blogging Muslim Feminism
Another study looked at the women's blog Muslimah Media Watch. Fatemeh Fakhraie, an American-Muslim of Iranian descent, started it as a personal blog in 2007. Since then, it has grown and now has 21 Muslim women bloggers of various nationalities, most of whom Fakhraie recruited through Facebook. They all aim to "counteract the stereotypical and simplistic depiction of the Muslim woman as oppressed and defenceless".
The veil is a frequently discussed―and contested―issue in their commentaries. "Many MMW contributors challenge well-established discursive practices about Muslim women as is often the case with their critique of the symbol of the veil as a non-modern sign of female subjugation," said the study by Nabil Echchaibi. "While they all denounce gender discrimination where it exists both among Muslim men in the United States and elsewhere, MMW bloggers are careful about nuancing veiling as a matter of an educated choice that is not opposed to the modern ideals of rationality or individual emancipation." But one blogger from Malaysia, in a post entitled 'Is Muslim Feminism More Than Just a Hijab Defence?' urged other bloggers not to limit themselves to "dispelling myths about what goes on 'under the veil'," but take up larger political and economic concerns as well.
The study argued that Muslimah Media Watch "represents both an individual and collective public space of deliberation where Muslims as subjects negotiate and invert dominant discourses of both popular Islamic tradition and the cultural 'absolutes' of Western modernity… MMW writers have created an intellectual mobility that allows them to move comfortably in and out of tradition in order to recalibrate their presence in and relevance to modernity."
The Post-Islamist Turn?
Like many other scholars, Echchaibi too suggests that examples of Muslim subjectivities can be considered what Nilufer Gole has called "the second wave of Islamism" and Asef Bayat refers to as post-Islamism. Muslims who belong to this wave, according to Gole, "blend into modern urban spaces, use global communication networks, engage in public debates, follow consumption patterns, learn market rules, enter into secular time, get acquainted with values of individuation, professionalism, and consumerism, and reflect upon their new practices."
For Bayat, post-Islamism "represents an endeavour to fuse religiosity and rights, faith and freedom, Islam and liberty. It wants to turn the underlying principles of Islamism on their heads by emphasizing rights instead of duties, plurality in place of a singular authoritarian voice, historicity rather than fixed scripture, and the future instead of the past".
He considers the willingness of many Islamist parties to take part in Arab Spring protests and participate in their nations' democratic transition as further proof of post-Islamism. He also counts the Iranian reformist movement of the late 1990s as well as the more recent Green Movement, Indonesia's Prosperous Justice Party and Turkey's ruling Justice and Development Party (AKP) as examples of this phenomenon. "Each was originally fundamentalist but over time came to critique Islamist excess, its violation of democratic rights, and its use of religion as a tool to sanctify political power," Bayat said in a Foreign Affairs article. "They all eventually opted to work within the democratic state."
Does all this mean Islamism is already behind us? Certainly not. Even if these political and cultural shifts are viewed as markers of a post-Islamist turn, such a transition mustn't be accepted without some caveats. For one, these shifts are hardly all-encompassing. Cultural work is the prerogative of those with the means to do such work―in this case social media, the blogosphere and the Smartphone―but the Islamist ideology has also seeped deep in societies where such means are lacking. It isn't without reason that Islamism is growing fastest in the battered interiors of Africa today. Political post-Islamism, too, is still limited to just a handful of parties in a handful of societies.
A change is certainly discernible, and it is necessary to take note of, celebrate and encourage it. Instances of post-Islamism, such as Indonesian preachers' use of digital technologies to challenge radicalism or the democratic turn of Islamist parties, can serve as models to be promoted and reproduced in other societies. But these examples should be viewed as the beginning of a curve rather than its end.
As Bayat himself wrote: "The categories of 'Islamism' and 'post-Islamism' serve primarily as theoretical constructs to signify change, difference, and the root of change. In practice, however, Muslims may adhere simultaneously to aspects of both discourses. The advent of post-Islamism does not necessarily mean the historical end of Islamism. What it means is the birth, out of the Islamist experience, of a qualitatively different discourse and politics. In reality we may witness for some time the simultaneous processes of both Islamisation and post-Islamisation."
Saif Shahin, a regular columnist for New Age Islam, is a doctoral research scholar in political communication at the University of Texas at Austin, United States
URL: https://newageislam.com/islam-politics/now,-get-ready-post-islamism/d/12502