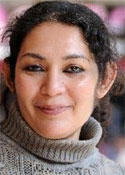 By Saba Naqvi
June 5, 2019
What do Indian Muslims do, mostly isolated as they are from the direction India has taken? Do they live in despair and fear in the belief that the rights and privileges of citizenship will go, step by step? That would be a mistake and fear is only a state of mind consumed by which we do not take rational and clear-headed decisions.
First, let's recognise a few distinctions. It is the more educated section of all communities that worry about matters such as Hindu Rashtra or not. Ordinary folk know only the rashtra (nation) where they live and work and want to continue to do so. In the Muslim community too, more and more people are looking out for what the state can give them, and there is indeed a buzz in the age of Modi that the state is giving subsidies and benefits. I met, across Uttar Pradesh, Muslim women who were getting or trying to get Ujjwala Yojana benefits, and had opened bank accounts hoping for whatever benefit would come their way.
In my neighborhood in Delhi lives Fatima, unschooled but with a mobile phone in hand through which she gets alerts about her gas subsidy. She is trying to figure out how to get the health insurance offered by the Modi government and asks if there is any way she can get a home with the help of the government. She is a survivor who does not have the luxury of getting into deep depression over losing an election.
To all those who care about minority rights, i say help people get into the system as that is the best guarantee of their authentic citizenship. Help them understand the process and negotiate the bureaucracy and get anything they can. Help five such people and see if the world still looks so terrible.
The prime minister has said that the myth of fear among minorities must be punctured. He told his newly elected MPs to earn the trust of minorities even as he said that secularism that deceived minorities had been busted. The prime minister added that it would have been better if the focus had been on their education and health.
There is no choice but to take the prime minister at his words and ask for participation as opposed to isolation. He is a strong enough leader to give instructions to officialdom and his representatives down the line to include minorities in existing schemes. You will get to know if he stands by his words.
If someone comes yet again asking for votes on the basis of fear and tells you that Muslims must be in the frontline of the battle to save secularism, turn around and tell them that you save it, and if you can't, don't ask us to be cannon fodder. For let's face it, secularism is a fine value. But in practice it has been hollowed out for decades and reduced to mere electoral management, one that first sees Muslims as a herd and then tries to keep that herd together and combine their votes with those of another herd, possibly of a particular caste vote. That model has been upended. The secular model currently offers no counternarrative to challenge the Narendra Modi led BJP that claims to unite people above caste in a national calculus.
Yes, since the hour of victory we have seen hate crimes that should worry all citizens of India, not just minorities. We have also seen a terror accused become an MP. Remember too that the victory of an individual that glorifies Mahatma Gandhi's assassin is a matter of reflection for all Indians and not a particular minority concern.
There are lovely little things too that have happened in the month of elections that coincided with the month of Ramzan. True, the state sponsored iftars have stopped for some years now as one of the ceremonies of token secularism that were dismantled. But note too, how spontaneously this year, many citizens are organising inter-faith iftars. Ordinary folks, Hindu, Muslim and Sikh have organised these gatherings, including one at a Sita-Ram temple in Ayodhya.
We do have many things to worry about. There is no credible opposition suggesting limited checks and balances in a system designed for them. Among the 303 MPs of the ruling party now there is not a single representative of the world's third largest Muslim population. That should worry BJP too.
In descriptions of him in the foreign press Narendra Modi is often described as one of the powerful right wing leaders that have emerged world over. Yet unlike some leaders he has been compared to, Modi found it prudent to speak of dispelling fears of those who did not vote for him. He said so emphatically, suggesting that BJP could have crossed a certain threshold. The impoverishment and alienation of 15 crore citizens will not build a fine reputation and Modi must know that.
It is possible that a Ram Mandir will be built at Ayodhya in the next five years and an attempt will be made to do away with Article 370 that gives special status to Kashmir. These are culture and identity wars that minorities cannot win. With Amit Shah as home minister, many more Muslims would have to prove they are indeed citizens of India. There are reasons to be worried but people cannot live in permanent fear. As individuals they have to work at changing their own lives. That is what Fatima cares about and she is not afraid.
DISCLAIMER: Views expressed above are the author's own.
Source: timesofindia.indiatimes.com/blogs/toi-edit-page/no-tears-for-fears-modi-says-he-wants-muslim-participation-not-isolation-muslims-must-take-him-at-his-word/
URL: http://www.newageislam.com/islam-and-politics/saba-naqvi/myth-of-fear-among-muslims-must-be-punctured--p-m-modi-says-he-wants-muslim-participation-not-isolation/d/118807