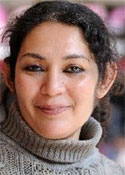 By Saba Naqvi
Apr 23, 2020
On April 20, the Kanpur police announced an award of Rs 10,000 for Tablighi Jamaat members that they said were still in hiding. By any normal standards, that sounds like a bounty hunt for members of a conservative religious order in an atmosphere of mounting Islamophobia, particularly in the state of Uttar Pradesh. Reports of economic boycott, stigmatisation and hospitals turning away Muslim patients continue to come in from India's most populous state.

Losing focus: Our worst impulses are on display and we need to pull back on the hate and a clear political articulation to do so is required.
----
Genuine concerns about a Tablighi congregation in Delhi being a spreader of the coronavirus has combined with a campaign of patently false news to apparently convince some citizens that Muslims have launched corona-jihad. On the other side, already under-represented, marginalised and profiled, most Muslims believe that sections of the Indian society, with the help of the state and media loyal to them, are using the coronavirus as a pretext to finally push them over the cliff.
Is there a way to understand and analyse the hate that is pouring out at a time when our focus should remain on hunger and desperation? It's well established that when people are afraid of the unknown, they need someone to blame and there have been incidents of hate speech and crime across the world after the pandemic brought nations to their knees. US President Donald Trump, for instance, insisted on calling coronavirus the Chinese virus. A report from L1ght, a company that specialises in measuring online toxicity, suggests there has been a 900 per cent growth in hate speech against China and Chinese people on Twitter. In the US, the UK and Australia, there have been reports of Chinese-origin citizens facing racism as a consequence.
At the same time, there are other inequalities that the virus has exposed in the US. There, the virus has taken a heavier toll on the people of colour for a complex set of reasons, such as low income, an inability to work from home, pre-existing medical conditions and no medical insurance. According to a detailed report in Vox, known for its explanatory journalism, by April 9, black residents made up 40 per cent of the coronavirus deaths in Michigan though they constitute just 14 per cent of the population. In Chicago, black Americans constitute 30 per cent of the population, but made up 50 per cent of the cases and 68 per cent of the deaths by April 7.
There is a structural racism in the US, but I found no instances of blacks being hunted out in their ghettoes for not being able to maintain social distancing and being infected with coronavirus. In the United Kingdom, ISKCON has been hit by the virus: 21 confirmed cases in the greater London area and five dead from the virus. It has been said that the virus spread in the ISKCON community when 1,000 people gathered for a funeral of a devotee on March 12. Has there been outright profiling of the community by the state in the UK?
In South Korea, a Christian cult became the spreader of the virus. Are they being criminalised and hunted down or being treated and tested? To return to Punjab in India, a preacher, who returned from Italy and Germany, did not observe the home quarantine order in India and attended the Hola Mohalla festival that had thousands of people and visited homes. The first few cases in Punjab were directly linked to him, but is the state government profiling a particular community or have they in their health briefings created a separate category for any particular group?
No, they have not rightly done so. Faith groups of all denominations congregate and can spread the virus and the biggest sin of omission of the Tablighi Jamaat was going ahead with an event involving foreign visitors when a world alarm had been sounded. Their raison d'etre is travelling, preaching, congregating and travelling some more and in doing so, the group has been linked to the virus in Malaysia, Pakistan, Indonesia and other countries. But the question also must be asked: since our top leadership has stated authoritatively on April 14 that India was ahead of the game and that all foreign visitors were being screened, how did the foreign visitors of the Tablighi Jamaat enter India without screening?
Indian Muslims had their back to the wall even before coronavirus hit the world. They have for years been the 'Other' that would be profiled for political mobilisation. It's a short journey to move from love-jihad to corona-jihad if the mind is so inclined.
One could also ask if the Tablighi gathering has provided the perfect diversion from asking real questions about the manner in which the lockdown was imposed, whether it was needed at all, could we not have sealed our international airports and not shut down our country? Instead of real debates, the television and social media ecosystem is churning out a gory spectacle designed to reinforce communal prejudices and instigate the sort of mindset that promotes a witch-hunt.
It's sad that the OIC (Organisation of Islamic Cooperation), mostly composed of countries that have no democracy, now has to give lectures to India, a nation founded on the basis of the finest principles of equality and justice. On April 20, the OIC urged India to halt the 'vicious' campaign against Muslims in the country during the coronavirus pandemic. In the midst of all its troubles, the world is actually shocked at how we are responding.
Our worst impulses are currently on display and we are diverting from the real problem at hand: hunger and a missing health system. We need to pull back on the hate and a clear political articulation to do so is required.
Original Headline: Bounty hunt for Tablighis smacks of bias
Source: The Tribune India
URL: https://www.newageislam.com/islam-politics/its-short-journey-move-love/d/121693