By Rakhshanda Jalil
10 Dec 2020
Every now and then one gets invited to speak at panels and discussions, at litfests and other public platforms to hold up the minority card. There was a time I would agree but increasingly now, I have come to believe that in a democracy it should not be left to the minorities to speak up for themselves, and the majority must speak for and about the fate of the minorities.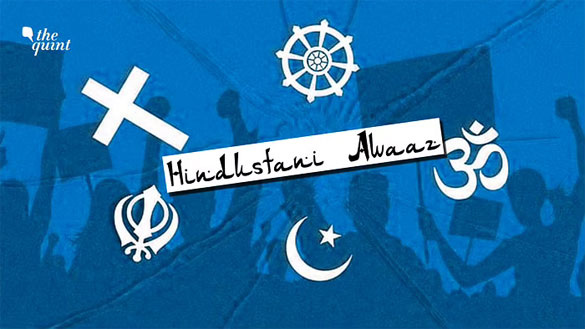 All mention of fear, silencing and marginalisation, of bullying and lynching, any criticism of the easy and almost blithe tossing about of obnoxious coinages such as 'love jihad', pointing out the nonchalant normalisation of hate crimes – cannot and must not come from Muslims alone.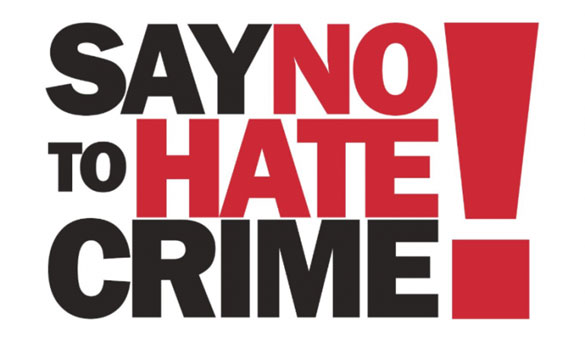 It's time for all Indians to speak up for 'hum-sab' rather than live in our self-made islands of 'I', 'Me', 'Myself'. What is just as important is for all Indians, and not just the much-derided 'libtards' and 'sickulars', to dig their heels in against the sweeping tide of populism, and a growing sense among the average Indians who feel their concerns have been disregarded for far too long by established elite groups.
Let us see how the Urdu poet has interpreted the idea of commonality, of finding and making common cause, of speaking up for each other.
First and foremost, there has been a sense of ownership of everything in this fair land that is Hindustan. Nida Fazli speaks for many when he says:
Eik Hii Dharti Ham Sab Ka Ghar Jitna Tera Utna Mera
Dukh Sukh Ka Yeh Jantar-Mantar Jitna Tera Utna Mera
This one Earth, our home, is as much mine as yours
This observatory of joys-sorrows is as much mine as yours
The fiery activist-poet from Hyderabad, Makhdoom Mohiuddin, too, speaks for working together towards a common goal:
Hayat Le Ke Chalo Kaainat Le Ke Chalo
Chalo To Saare Zamaane Ko Saath Le Ke Chalo
Take along all of life and all of the created universe
When you move forward take along the entire world
It is against this sense of being completely invested in the country, and the world, that the growing divide and 'othering'— so evident in recent times — has to be seen.
The Mumbai-based Sayyed Riyaz Raheem gives voice to a quiet discontent that nags away at the heart of a section of the population:
Bahut Kuchh Kaam Hum Sab Kar Chuke Hain
Dilon Mein Ghar Banaanaa Rah Gayaa Hai
We've all done much work and achieved a great deal
What's still left is to create a place in people's heart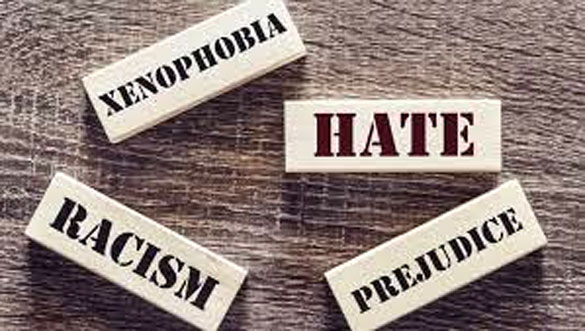 That those whose job it was to keep us on the right path actually misguided and lead us astray is voiced by some poets such as this by Krishna Mohan:
Bhatak Ke Raah Se Hum Sab Ko Aazmaa Aaye
Fareb De Gaye Jitne Bhi Rahnumaa Aaye
Led astray from the path we saw everyone's true worth
All the leaders who came only gave us deceptions
Instead Of Being Increasingly Self-Referential, Let's Start Looking 'Outside'
Though, of course written in another time and context, there's this sher by Momin Khan Momin, brimful with regret for a lost world of togetherness:
Kabhi Hum Mein Tum Mein Bhi Chaah Thhi Kabhi Hum Se Tum Se Bhi Raah Thhi
Kabhi Hum Bhi Tum Bhi Thhe Aashna Tumhein Yaad Ho Ke Na Yaad Ho
Once there was liking between us, once there were paths between us
Once you and I were friends, whether you remember it now or not
To conclude, let me allude to two examples from recent history, both from outside India.
In fact, it is worrying that we are becoming an increasingly self-referential and insular people.
We seem to think we are the only functioning democracy and our public positions are peculiar to us.
In any public discourse on populism, we invoke a set of totemic images drawn from, let's say, the partition, or successive elections, communal riots, Ayodhya, Mumbai, Gujarat and so on coming to recent events around cow slaughter or 'love jihad'.
Perhaps We Need To Look Outside And Draw Lessons From Other Peoples And Other Histories.
The first is the rather obvious case of Hitler and the rise of fascist forces that tapped into a populist sentiment in a Germany that was on its knees after the Treaty of Versailles and a people who were looking for a way to feel good about themselves after a humiliating defeat. Hitler, who didn't have a majority in the German Reichstag, went on to form a one-party dictatorship based on totalitarianism and autocracy.
From vitriolic beer-hall speeches, he went on to build a certain mass appeal relying upon an oratory based on hate and opposition – fuelling an existing, though not widespread, public sentiment.
The outcome is too well known to be discussed in any detail. But it bears some reflection for us in India how far a popular sentiment based on hating the 'other' can go, and how the silence of a majority can eventually be so damning for the minority.
What Happens When Populism Is Devoid Of Moral Authority
The other example I have in mind is that of Vaclav Havel, the last president of Czechoslovakia and the first president of the Czech Republic. Here's man who was an extremely well-regarded playwright, essayist, memoirist, born into a wealthy and influential family, a man who brought together politics and culture in many imaginative ways, a man who enjoyed great popularity in his own country, a man of moral authority, a public intellectual such as few politicians can aspire to be. He also had the ability to go against popular sentiment when he felt it was required.
So, populism that is devoid of moral authority, if it begins to operate outside the rule of law, then yes, populism can be a threat to democracy.
Let me end by quoting Vaclav Havel, though out of context, because he said it for post-world war Czechoslovakia, but I want to use it for populism in a democracy such as ours: "We are all responsible; we are all guilty."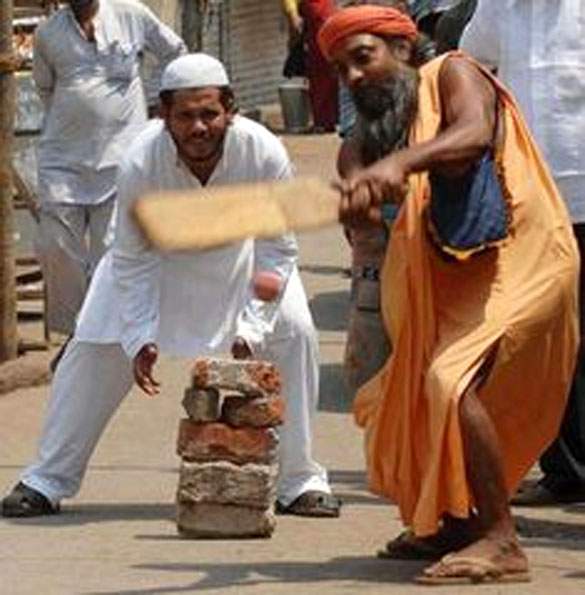 ----
Dr Rakhshanda Jalil is a writer, translator and literary historian. She writes on literature, culture and society. She runs Hindustani Awaaz, an organisation devoted to the popularisation of Urdu literature.
Original Headline: Indians Must Speak Up For Minorities; Onus Shouldn't Be On Muslims
Source: The Quint
https://www.newageislam.com/islam-and-politics/rakhshanda-jalil/criticism-of-hate-crimes-cannot-and-must-not-come-from-muslims-alone-indians-must-speak-up-for-minorities/d/123727
New Age Islam, Islam Online, Islamic Website, African Muslim News, Arab World News, South Asia News, Indian Muslim News, World Muslim News, Women in Islam, Islamic Feminism, Arab Women, Women In Arab, Islamophobia in America, Muslim Women in West, Islam Women and Feminism