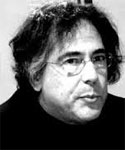 By Pepe Escobar
March 11, 2014
The House of Saud may be up to something in Crimea. Let's pivot back to the desert to see how that could possibly be accomplished.
A week ago, Minister of Information and Culture Abdelaziz Khoja proclaimed that the House of Saud "renews its firm position condemning terrorism in all its forms." That was the preamble to ask all Saudi nationals, jihadists or otherwise, to abandon Syria. They were committing a crime, Saudi King Abdullah, ever closer to meeting his maker, decreed.
Then, Saudi Arabia, the United Arab Emirates (UAE) and Bahrain all called their ambassadors from Qatar, under the pretext that Doha continues to support "hostile media," as in Al Jazeera.
Finally Saudi Arabia officially declared the Muslim Brotherhood, Al-Nusra Front (Al-Qaeda's official Syrian branch) and the Islamic State of Iraq and the Levant (ISIL) - the rogue jihadists fighting both the Assad government in Syria and the Maliki government in Iraq - as terrorist organizations. Any Saudi member of any of these outfits not back to the Kingdom in 15 days would be thrown in jail for up to 30 years.
By decree, the Saudi Interior Ministry (just in case) also branded as terrorists the Shiite Huthi rebels in northern Yemen, as well as an obscure, Saudi-based outfit called 'Hezbollah Inside the Kingdom'. None of the above can so much as have a Facebook account.
Petro Monarchy Implosion
It's easy to laugh this off as the epic implosion of that prime collection of what the West calls 'our' bastards – the petro monarchies of the Gulf Cooperation Council (GCC), also known as Gulf Counter-Revolution Cub.
And yes, soon the whole thing degenerated into a trademark, vicious inter-Arab catfight. For Qataris, for instance - accused by the Saudis of "meddling" - the meddlers are in fact the Saudis, who supported the August 2013 military coup in Egypt and are responsible for the giant mess among fighting outfits in Syria. Predictably, reams of Saudi and Emirati journalists quit assorted Qatari media jobs, many following a 'polite' request by the Saudi Ministry of Culture and Information.
Yet it's more complicated. The Saudi royal decree follows an ultra-hard-line counterterrorism law which targets any sort of criticism of the House of Saud. So this is not only about the House of Saud being terrified of blowback from assorted hardcore jihadists, after they hone their skills in the Levant. They are terrified of anything that moves in and around Saudi Arabia. Imagine their feelings about the world at large.
They are terrified of young, Westernized Saudis with 'revolutionary' ideas. They are terrified of jihad freelancers. They are terrified of Muslim Brothers supported by their cousins in Qatar – which the West, laughably, praises as practicing a 'more moderate' brand of medieval Wahhabism. The old Emir Hamad al Thani – who recently deposed himself to the benefit of his son Tamim – had skilfully manipulated the Brotherhood as the key lever of Doha's wide Middle-Eastern ambitions.
To spice up the Saudi-Qatari melee, there was only one Saudi prince among the royals who was in favour of some accommodation, following the orders of his American exceptionalists' masters. Yet Saudi heir apparent Prince Nayef, a perennial Minister of Interior from 1975 to 2012, is now dead.
And now it's wide in the open that Riyadh and Doha virtually come to blows on about everything – from Palestine and Egypt to Syria. After all, every grain of sand in Southwest Asian deserts always knew that the House of Saud is in favour of Salafis while Doha's state policy was always to support the Ikhwan.
Now it's easy; you're either with us or you're a terrorist. Well, the Bush-Cheney regime in the US had thought about this one first. The difference is that with so many freelancers, Jihad Inc. was handed a monster PR problem, and the usual Gulf financiers, mostly Saudi and Emirati, lost control of the pack.
Now, following the new order, any commando, mercenary, suicide bomber or beheader must abide by the strict American-Saudi playbook; otherwise he won't be fully weaponised, or worse, will become a candidate for incineration by one of Obama's choice Hellfire missiles. The Empire needs you, boys, but you gotta behave.
A Shuttle To Simferopol?
And that brings us, not accidentally, to Crimea. I was told by a very good Saudi source to keep a close eye on the House of Saud's machinations in Ukraine; they seem to be immensely interested in what's going on. This follows the destitution of too volatile Bandar bin Sultan, aka Bandar Bush, from his perch as top intelligence commander of the war on Syria (US Secretary of State John Kerry was crucial in his downfall); Bandar's replacement by Interior Minister Prince Mohammed bin Nayef, who is quite popular in Washington; and the 'recall' of Saudi fighters in the Levant.
The Tatars in Crimea are Muslims. They are about to 'celebrate' the 70th anniversary of their mass deportation by Stalin. They were back to Crimea by the end of the 1980s, and now number roughly 250,000 in Crimea; 13 percent of a largely Russian population, with an unemployment rate of at least 50 percent.
Refat Chubarov, the president of the Majlis, the National Assembly of Crimean Tatars, considers the Crimean referendum on March 16 a "threat" to the Ukraine. He is not promoting a jihad, but as many Tatar representatives, already forecasts "serious consequences" if Crimea's statute is changed. There is certified Tatar backing to the neo-Nazis/fascists of the Svoboda and Right Sector kind in Kiev. From this 'alliance' to jihad, it's just a suicide bombing away.
Whatever happens in Crimea, the House of Saud is up to something. Bandar Bush had boasted to President Putin that he controlled Caucasus jihadists and could turn them on and off at will. His successor might as well be tempted to turn them on not in the Caucasus, but in establishing a shuttle from the Syrian desert to Simferopol. What a spectacular favor to his American masters. The emperor, after all, is soon to visit Riyadh.
Source: http://rt.com/op-edge/crimea-terrorism-saudi-tatars-050/
URL: http://www.newageislam.com/islam-and-politics/pepe-escobar/saudi-chameleon--what-next,-jihad-in-crimea?/d/56205