New Age Islam Special Correspondent
1 February 2021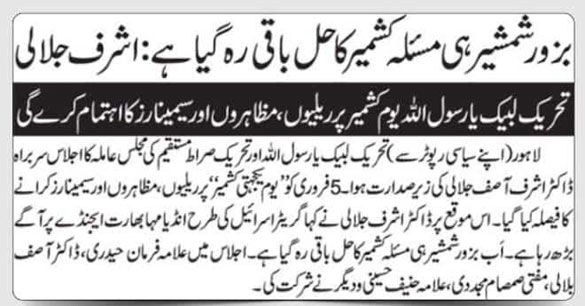 February 5 is an occasion which should be observed as a day when cross-border terrorism and Pakistan-backed violent civilian killings began in the valley of Kashmir. But to our utter surprise, every year it is inaptly celebrated in Pakistan as something mischievously called "Kashmir Solidarity Day", though globally there are no buyers of this sell-out narrative except for a few fringe extremists in South Asia.
As for the Islamic Ummah, the two Arab and non-Arab Muslim blocks are not 'muttahid' or unanimous on the divisive Pakistan agenda on the Kashmir issue. Unabashedly now, Pakistan is playing the blame game, shifting its diplomatic failure to the OIC—Organization of Islamic Cooperation—for not being 'that much critical' of India on the Kashmir issue. Having attained no visible support from the Gulf countries on its Kashmir rhetoric, Pak politicians have developed a feeling that they have been wronged by the Saudi-UAE consolidation in the OIC, with no special session on the Kashmir issue. Pakistani politician and Muslim League-Nawaz leader Khawaja Asif went to the extent of floating this pitch: "The 57-nation bloc should be named a "dead horse" when it comes to Kashmir."
An opposition party leader saying all this is not just a political gimmick. It reeks of the diplomatic failure of Pakistan in pursuing its post-Article 37 abrogation agenda which won only three allies internationally— China, Turkey and Malaysia. Rest of the world is not worried about India's Kashmir move at the United Nations Security Council.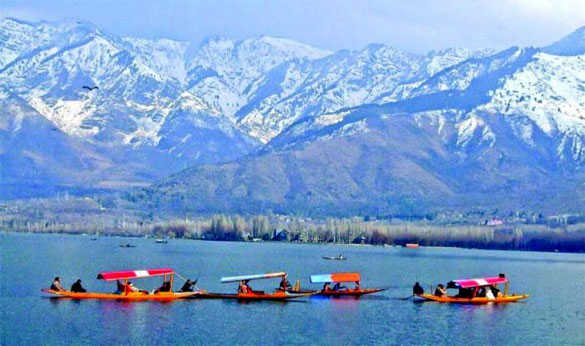 Left in the lurch on international forums including the OIC, Pakistani establishment is hell-bent, as usual, on spearheading its domestic extremist-Islamist groups and radical organizations on the occasion which it untenably calls "Kashmir Solidarity Day"—interchangeably known in Urdu as "Yaum-e-YakJahti-e-Kashmir". But this time, the notorious religio-political group of violent 'blasphemy believers'—Tehrik e Labbaik Ya Rasullah founded by the recently dead Maulana Khadim Hussain Razwi and its ilk including the Tehrik-e-Sirat-e-Mustaqeem. They held an executive committee meeting on 24 Jan to observe the 5th February with more fervor as "Kashmir Solidarity Day" and on this occasion they planned to organize workshops, webinars, child quiz contests, sit-ins and large rallies.
What is more surprising than observing the 5th February as "Kashmir Solidarity Day" is the convergence between the hardcore Sunnis in Pakistan and the Shia clerics in this slated gathering. Dr Muhammad Ashraf Asif Jalali, the chairman of Tehreek Labbaik Ya Rasool-Allah's political wing Tehreek Labbaik Islam brought together some of the Pakistani Shia ulema including Allama Farman Haidari, Allama Haneef Hussaini along with Mufti Mujaddidi, Dr. Asif Bilali and other Sunni chieftains of different localities in Lahore and Karachi. Dr. Jalali tried to mobilize both the Sunni and Shia clergymen in this meeting with this rant: "India is advancing ahead on the Mahabharata agenda following it the footsteps of Greater Israel".....Now only sword is the solution for the Kashmir issue".
Such an emboldened ranting shows that in the disguise of local extremist clerics, the establishment of Pakistan is venting out its frustration and anger. The malaise is that since 1990, Pak machineries have been observing the 5th February as "Yaum-e-YakJahti-e-Kashmir" or Kashmir Solidarity Day. Scores of gatherings, sit-ins, conferences, protests and even strongly-worded resolutions have since been showcased in international media and platforms. But internationally neither do they hold any water nor they have any effect on the ground locally. Even a layman in Pakistan is fully aware of the fact that the 1965 assertion of Ayub Khan has conveyed. Across the borders, the people in Kashmiri are also awake now. They do understand that Pakistan would never again risk 100 million Pakistanis for five million Kashmiris.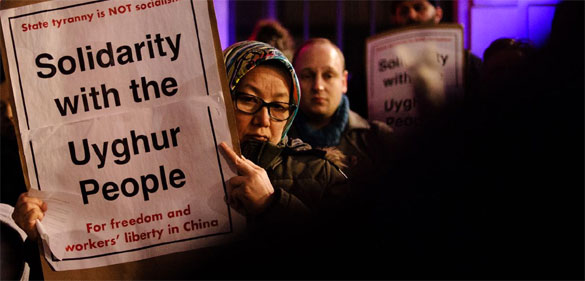 Then, what purpose will the "Kashmir Solidarity Day" serve for people in Pakistan? For a typical Pakistani, February 5 should be observed for what it is—A Holiday in the middle of the week! A day bombarded with "free Kashmir" messages after sleeping late night and waking up to lunch hours, and then going for shopping the new "Kashmir Day Sales"!!!
So, what if you didn't get the valley of Kashmir 'freed'? You have at least a holiday full of 'Kashmiri feel' as if you are roaming around 'freely' in the paradise of Kashmir!
Just a take a look at what the Pakistani press has revealed last year on this occasion of "Kashmir Solidarity Day" in Pakistan. The Express Tribune of Pakistan reported on February 5 last year in an editorial dated February 10. It wrote: 'The day was marked the same way as it always is....Statements that by now any Pakistani would be able to recite by heart.' Another Pakistani English newspaper, Daily Times reported on February 6: 'Every year, we go through the motions of Kashmir Solidarity Day…yet nothing really changes.' The Express Tribune also opinionated that on every February 6 Pakistan relentlessly tells the Kashmiris that it stands by them against India but 'it is like signing a cheque of an account that has no money or strenuously offering lunch to a visiting guest during Ramazan', it wrote.
If anything that Pakistan should commemorate or observe on some day is the genuine and far graver situation of the believers of Islam in Xinjiang. They are not even allowed to fast during the Islamic month of Ramazan, and not to speak of fast, they are forcibly eating pork and drinking alcohol against their will. At the time of writing this article, a new deadly phase in China's religious persecution of the Uighur Muslims has begun. The repression has snowballed from Xinjiang to Beijing and Shanghai. Worst, China is targeting the Islamic cultural heritage and has demolished dozens of mosques and shrines in Xinjiang. According to investigators from The Guardian and Bellingcat, at least 31 mosques and two major shrines have undergone "significant structural damage" and demographic change continues unabated. Using satellite imagery, they have identified sites which underwent complete or partial destruction between 2016 and 2018. Human Rights organizations and some Central Asian NGOs report that not only the Uighurs, but also the Kazakhs and other ethnic minorities are being systematically targeted and detained in the so-called 're-education camps'.
An ethnic Uighur called Nury who grew up in this "re-education camp" witnessed firsthand the abuses committed by the Chinese Communist Party (CCP) against the Uighur minority. He describes the forced use of Uighur labor to manufacture products, and the critical role of U.S. companies in confronting "one of the largest, most systematic persecutions of an ethno-religious group since World War II", as a Hudson fellow Nury Turkel explains in his recent New York Times op-ed. (https://www.nytimes.com/2021/01/20/opinion/uighur-forced-labor.html)
No wonder then, the newly established Biden administration's foreign policy team has sent strong early signals that it intends to stand up to China on the persecution of the Uyghur the community. Secretary of State-designate Antony Blinken announced that he concurs with his predecessor Mike Pompeo's finding that China is engaged in a genocide against its mostly Muslim Uighur minority, as Walter Russell Mead notes in the Wall Street Journal. (https://www.wsj.com/articles/bidens-opening-salvo-on-beijing-11611614256)
But when will Pakistan start observing a day for the Muslim Uighur minority? Will we even see something like the "Uighur Solidarity Day"?
URL: https://newageislam.com/islam-politics/pakistan's-farcical-kashmir-solidarity-day/d/124206
New Age Islam
,
Islam Online
,
Islamic Website
,
African Muslim News
,
Arab World News
,
South Asia News
,
Indian Muslim News
,
World Muslim News
,
Women in Islam
,
Islamic Feminism
,
Arab Women
,
Women In Arab
,
Islamophobia in America
,
Muslim Women in West
,
Islam Women and Feminism