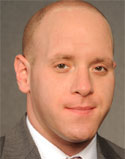 By Neri Zilber
July 14, 2017
United States and Israeli officials seem convinced that a regional peace agreement between Israel and the Arab world may be in the offing. On his recent trip to the Middle East, President Trump said that a "new level of partnership is possible and will happen — one that will bring greater safety to this region, greater security to the United States and greater prosperity to the world." The main stumbling block remains the Israeli-Palestinian conflict, an emotive issue that still carries strategic weight in Arab capitals. Yet the president isn't completely wrong. Across the Middle East these days, often away from the headlines, Israel finds itself deeply involved in Arab wars.
The clearest manifestation of what is frequently called "the new Middle East" can be found in Syria. Mr. Trump himself infamously alluded to Israel's strategic reach when he told visiting Russian diplomats about information obtained by covert Israeli intelligence operations against the Islamic State. According to subsequent reports, Israeli military intelligence had hacked into the computer networks of Islamic State bomb makers in Syria. A few weeks later, the Israeli newspaper Haaretz reported that Israel was intensifying its security and intelligence cooperation with Jordan in southern Syria to stave off Iranian gains in the area.
Israeli-Jordanian cooperation was not, in itself, news. Israel shipped Cobra attack helicopters to Jordan in 2015. And the Israeli government has had a policy, dating back to 1970, of buttressing Jordan's stability. Yet there is a major United States-led coalition operation being run out of Jordan to support the various Syrian rebels groups. An open question is whether, or more likely how, Israel is now involved.
What's no longer at question is the role Israel plays in its own border region with Syria. As recent reports have made clear, Israel has been working since at least last year to create a friendly "buffer zone" on the other side of the Golan Heights. A dedicated Israeli military unit acts as a liaison for civilian aid and basic foodstuffs going in, and wounded Syrians — including rebel fighters — coming out to Israeli hospitals. The Wall Street Journal reported in June that rebel commanders even claim they receive cash from Israel, which is used to pay salaries and purchase arms and ammunition. This "Good Neighbourhood" policy, as it's known in Israel, is aimed at persuading the local Syrian population to reject Iranian and Hezbollah entreaties.
From its southern border, Israel has assisted Egypt in its protracted counterinsurgency campaign against Sinai Province, the Islamic State's local affiliate. Here, too, Israeli officials are circumspect about speaking openly on cooperation — and local media are, as in similar cases, often censored from reporting what they already know. High-level military coordination and intelligence sharing are givens. Yet according to a former senior Israeli official quoted by Bloomberg News, Israeli drones have over the past several years directly attacked militants in the Sinai Peninsula — with Egypt's consent.
Closer to home, there are intimate security ties between Israel and the Palestinian Authority. With the United States' support, this coordination has evolved into a pillar of the Israeli-Palestinian relationship and perhaps the most successful facet of the entire peace process. On a daily basis, Israeli and Palestinian officers discuss shared threats "to the stable security situation on both sides," as a Palestinian security official once told me. At the top of the list is the militant Hamas — a clear terrorist threat for Israel, but also a major internal threat to the Palestinian Authority. Indeed, Israeli intelligence thwarted a Hamas assassination plot in 2014 against President Mahmoud Abbas.
Israel has peace and diplomatic agreements with Egypt, Jordan and the Palestinian Authority, so military ties with them may not come as a complete surprise. Less well known, however, is the increasingly close relationship with the Arab Gulf states, like Saudi Arabia and the United Arab Emirates. Such ties are often referenced only obliquely by Israeli government ministers as "shared interests" in the security and intelligence realms against the common Iranian threat. Yet in recent years, reports have surfaced about clandestine meetings between Israeli intelligence chiefs and their Gulf counterparts. Meir Dagan, the former Mossad chief, allegedly travelled to Saudi Arabia in 2010 for secret talks about Iran's nuclear program. Public encounters with retired Saudi Arabian officials are now commonplace, whether in Washington, Munich or even Jerusalem. Business ties are growing, too, including the sale of Israeli agriculture but also cyber, intelligence and homeland security technology to the Gulf (usually through third parties).
Taken as a whole, Israeli activities in Syria, Jordan, the West Bank, Egypt and the Gulf can no longer be viewed in isolation from one another. Rather, Israel is now involved in the Arab world's military campaigns — against both Iran and its proxies, as well as against the Islamic State. It remains to be seen whether this is merely a temporary marriage of convenience against common foes or the start of an enduring strategic realignment.
Regardless, it is likely to last for some time. The region's wars show no sign of abating in the near future. At the very least, Israel is no longer viewed as the central problem plaguing the Middle East. For this reason, Mr. Trump urged the Arab states to "recognize the vital role of the state of Israel" in the region's affairs. Absent significant movement on the Palestinian front, this new Israeli role isn't likely to bring a full and public normalization of relations or an end to the region's conflict. But it may help win the current wars, and with it, a semblance of Middle East peace.
Neri Zilber is a journalist based in Tel Aviv and an adjunct fellow of the Washington Institute for Near East Policy
Source: nytimes.com/2017/07/14/opinion/israels-secret-arab-allies.html?emc=edit_tnt_20170714&nlid=71783194&tntemail0=y&_r=0
URL: http://www.newageislam.com/islam-and-politics/neri-zilber/israel's-secret-arab-allies/d/111865