By Namrata Joshi
April 08, 2019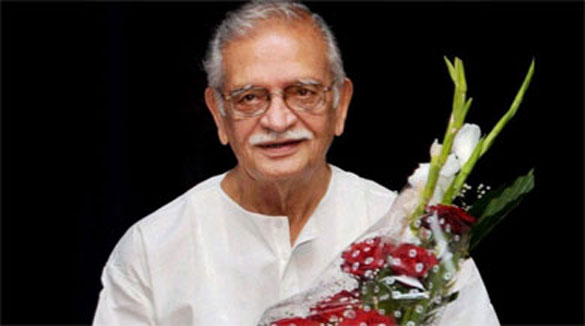 Veteran poet, writer and filmmaker Gulzar
-----
Veteran poet, writer and filmmaker Gulzar says the vote is the only power left with the common man
Gulzar reads aloud one of his recent poems: "Parchiyaan Bant Rahi Hain Galiyon Mein, Apne Kaatil Ka Intekhaab Karo; Waqt Ye Sakht Hai Chunaav Ka (Slips of paper are being doled out in the streets, it's time to vote for your killer; The tough time of elections is upon us)."
At a certain moment of anguish and cynicism, he may have penned this dark and despondent image to describe the most significant five-yearly event in Indian democracy but the poet, writer, lyricist and filmmaker firmly believes in exercising one's franchise.
According to him, the vote is the only strength or power left with the common man, who has otherwise been rendered quite helpless.
"There is only one weapon you have if you don't like the system or the government. It's the only way to bring things into action. It can bring about a change, help remove someone from power. You can ask them to go, tell them that you don't want them," he says.
The common man has been his focus in talking about electoral issues in his works. "I have been reacting as a common man right from my first film. I have been expressing myself, not against any individual, not against any party but against certain ideologies or ways of governance and have taken a stand on what has been happening in the society," he says.
For the song "Haal-chaal theek-thaak hai (All is well)" in his debut film on youth unrest, Mere Apne (1971), he wrote: "B.A. kiya hai, M.A. kiya, lagta hai wo bhi ainvey kiya, kaam nahin hai warna yahan, aapki dua se sab theek thaak hai (We studied for BA and MA but look back at it as all needless. There are no jobs but otherwise all is well)".
Unresolved Concern
Almost half a century later, joblessness and unemployment continue to be two of the significant issues in the general election.
"At what speed have things changed," Gulzar asks rhetorically, adding with a tinge of regret, "We could not bring the country to the point where jobs wouldn't have remained a problem any more."
In the same song he writes: "Aabo hawa desh ki bahut saaf hai, kaayda hai kanoon hai insaaf hai; Allah miyaan jaane koi jiye ya mare, aadmi ko khoon-woon sab maaf hai (The country's air is very clean, rules regulations and justice are all in order; God may decide on who lives and dies but man is easily forgiven for all the murders committed). A sharp jibe at the bloodshed and violence that have played out across regimes at various points in time in the nation's history.
Gulzar set Aandhi (1975) in the thick of an election campaign, on a chance meeting between a leading politician and her long estranged husband. Purportedly based on the life of the then premier Indira Gandhi, it was banned during the Emergency.
The larger theme of the film may have been the effect of politics on marital relations but some situations and, specifically the song: "Salaam keejiye aali janaab aaye hain, ye paanch saalon ka dene hisaab aaye hain" (Greet the lord and the master who has come to give account of his past five years)" is all about how politicians court the common man and come calling only once in five years and then conveniently forget him.
Cynicism of Politics
The celebrated Bollywood veteran talks cynically about how politicians buy votes by granting something as basic as food and hide the naked bodies of the poor by offering them shrouds: "Hamaare vote Khareedenge, Hum Ko Ann De Kar, Ye Nange Jism Chhupaa Dete Hain Qafan De Kar".
But he ends up underlining the significance of vote and has the electorate declare in the song that it won't vote needlessly and will figure out the politicians during the elections by weighing in on the revolutions they have supposedly rung-in during their term: "Ye Vote Denge Magar, Ab Ke Yun Nahin Denge; Chunaav Aane Do, Hum Aapse Nipat Lenge; Ke Pehle Dekh Lein Kya Inqalaab Laaye Hain."
Two of his films have been set in an election-less world. There was an immense sense of loss in his Maachis (1996), that played out in the democratic vacuum of a militant Punjab, much like Vishal Bhardwaj's Kashmir- based Haider (2014) for which Gulzar wrote the lyrics.
"How could one do what happened in 1984, how can one justify what happened post Godhra in Gujarat? How could we digest them? It's like politicians were playing chess and the ones who suffered were common people," he says.
For him the turn of events in both the States reflect a sort of dictatorship, emergency, a pushing of governance down the throat of people without their consent. Whereas it should be the people who should have the right to decide, as they do every elections, he asserts.
A sense of "desperation", as he puts, underlined the politics in his last film as a director, Hu Tu Tu (1999). The narrative and songs, both acquired an urgency, feverishness and a direct, street theatre idiom.
A lot of issues he touched upon twenty years ago resonate in these elections as well. Like corruption in "Ghapla Hai" and the plight of farmers in the song "Bandobast" where he warns against burying and silencing those born of the soil: "Jo matti mein ugte hain, unko dafna ke kya hoga".
Gulzar is almost like the chowkidar, nay keeper of the nation's conscience in the song "Jaago jaago jaagte raho". He talks of religious divisiveness and crisis of faith in the song: "Log bant-te hi khuda bantne lage hain; Naam jo pooche koi darr lagta hai, ab kise pooje koi darr lagta hai (With the divisions amongst people, the Gods have also started getting divided; One is scared of uttering one's own name and of worshipping anyone)."
In the song "Jai Hind Hind" he again comes back to the issue of unemployment: "Par bhookh meri, bimari meri Jaati nahin kyun bekaari meri".
According to him it's the environment and his own sensitivity to the politics around him that reflects in his writing: "The words can't be meaningless. They can't be in a vacuum".
And then goes on to reciting another one of his recent verses about how the electorate has been left completely at the disposal of the government to the extent that it has stopped to think and rationalise about its own self: "Mera ahwal kya maaloom ab mujhko, sunoo TV pe khabrein to bataoon; Wahi hoon jo meri sarkar rakhti hai (How do I know about my own condition. I will figure when I see the news on TV. I am how my government keeps me)".
Gulzar feels India can't be anything but democratic, diverse and inclusive. The big danger is that of divisive politics. He then quotes another one of his poems where a line talks about how it was good to have let her remain on the canvas because had she been drawn on the land, another partition would have happened: "Wo tan ke seedhi khadi thi; akeli thi magar kuchh kah rahi thi line canvas par. Bahut achcha kiya canvas par rehne diya mujhko; zameen par kheenchte to phir se koi batwara ho jaata".
But he is hopeful that 10,000 years of recorded history and civilisation can't be wiped away, least of all by avaricious politicians. In his poem "Ye Bemaani Ghaas (This Useless Grass)" he compares the common man to the grass that may be squashed and crushed but manages to still grow from the tiniest crevice it can find in a rock.
"Maaro, Kooto, Katl Karo, Ya Phoonk Do Inko; Logon Mein Zinda Rehne Ki La-Matnaahi Taaqat Hoti Hai (Whether you beat them, pound them, murder them or set them on fire; people have a great will to survive)".
And then has the last word: "Ye Meri Ummed Nahin, Yakeen Hai. It's not a hope but faith. We will survive. The common man will survive"
Source: The Hindu
URL: https://www.newageislam.com/islam-politics/veteran-poet-writer-filmmaker-gulzar/d/119512