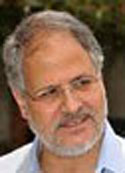 By Najeeb Jung
Apr 24, 2013
AS THE 11 May deadline for actual polling draws close, the election scenario in Pakistan continues to remain as blurred as ever. Writing this column a month ago, I had noted that with the establishment of an independent Election Commission and the completion of electoral rolls, the forthcoming elections were expected to be on reasonably fair lines. Since then a surfeit of assassinations, bombings and an overall sense of dismay have put a question mark on a competent conduct of these elections.
The fundamental problem is that despite the Pakistan People's Party becoming ( PPP) the first democratically elected government in Pakistan's history to complete its full term, there seems a continuing struggle between the concept of democracy as per its universally accepted definition and norms, and the governments ( in Pakistan) that have had a broad facade of democracy but have seen their politics infected with feudalism, powerful religious sentiments, anti minoritism, the influence of the army and almost irreconcilable regional differences.
Looking Back
It is for all these reasons and more that despite Jinnah's famous speech of 1947 that: " every ( Pakistani), no matter what his colour, caste or creed, is first, second or last a citizen of the State with equal rights, privileges and obligations", Pakistan remained without a Constitution till 1956 and it banked upon the Government of India Act 1935 as an interim instrument to govern the country. The political masters, a majority of whom were feudals and landlords, remained cut off from the masses and in its first decade of existence a long line of Prime Ministers came and went, only strengthening the bureaucratic and military hierarchy. Compare this with India that under Nehru, strengthened its democratic roots, abolished Zamindari, attacked the caste system and blunted the forces of communalism ( that more often than not challenged Nehru) to a point that despite warts, it went on to become the largest democracy in the world.
In Pakistan, having sacked Prime Minister Noon's government in October 1958, President Iskandar Mirza abrogated the 1956 Constitution, declared martial law, suspended political parties and appointed Gen. Ayub Khan as the Prime Minister.
Mirza was of the view that the general public did not value its vote and therefore till the people matured and achieved higher educational standards, free adult franchise would not produce tangible results. Ayub thought on similar lines and after sacking Iskandar Mirza on October 28, 1958 itself, debarred over 6000 politicians from taking part in politics. He went on to promulgate a new Constitution in 1962 and successfully rigged the 1965 elections comprehensively defeating Fatima Jinnah, the Quaid- e- Azam's sister. Interestingly Pakistan's genuine experiment with democracy failed. The Awami League under Mujibur Rahman won more seats because of the larger population of East Pakistan. This was unacceptable to Bhutto and his ilk who could not conceive of the country being led by a Bengali as compared to the old and more powerful feudal lords in the Punjab and the Sindh.
Therefore, interestingly, elections rather than integrating the nation resulted in its dismemberment.
Zulfikar Ali Bhutto appeared as the hero before a truncated country, mauled and low on confidence. Within a short period, he too decided to control the judiciary and established a political cell in the ISI to control politicians.
PPP in Power
Bhutto rigged the 1977 elections and paid with his life. When his daughter Benazir Bhutto won the elections in 1988, she was compelled to accept Ghulam Ishaq Khan as President and retired Lt. Gen Sahibzada Yaqub as the Foreign Minister. The hand of the army was again visible and a decade later when Nawaz Sharif tried to get ahead of Musharraf, he was jailed and then shunted off for political asylum in Saudi Arabia.
While credit must go to the PPP government for running its full term, it has had a strange existence. Over 8,000 people have been killed in this period in Karachi itself and not a single killer has been found. Living conditions have been extraordinarily hard for the common people all over Pakistan. Over the past few months the PPP has lost one Prime Minister on the Supreme Court's orders.
President Zardari is not contesting the elections and his son is underage. Nawaz Sharif's aversion to the military is well known and while Gen. Kayani has played by the rules so far, with his retirement due later this year, the ball is in the air as to how he would behave. It is anybody's guess how Imran Khan's self proclaimed hurricane will play out.
Musharraf's Rule
To add interest in this peculiar scenario returned General Musharraf. He obviously does not believe in the adage that 'those who live by the sword die by the sword.' In power, he was the classical dictator who remained convinced that every action of his was for the benefit of his country and the people of Pakistan.
High on the adrenaline of megalomania Musharraf forgot the fundamentals of democracy while creating an image of a democrat leading his party, the so- called King's Party, into elections. Duplicitous throughout, he ran with the hare and hunted with the hounds. This was evident in ample measure when on one hand he denounced madrasas, and yet financially supported many and went on to forge alliances with fundamentalist Islamic groups. His approach to India was consistently unfair, not just during the infamous and unsuccessful Kargil episode, but in his subsequent dealings with Indian leaders. Every encounter left a feeling that India was being led up a con game. Be that as it may, his return and now his imprisonment are not likely to have any impact on the elections.
So here we are, about three weeks away, in the midst of a violent campaign, with vast amounts of money being spent, returning officers accepting or rejecting nominations on whims and fancies, former Prime Ministers debarred from contesting, assassinations and bombings at random and a majority of people waiting in hope. But whichever way it goes, even the completion of the election process is important because any new government will indeed strengthen and give hope for sustaining democracy in Pakistan.
Najeeb Jung is Vice- Chancellor, Jamia Millia Islamia
Source: Mail Today
URL: http://www.newageislam.com/islam-and-politics/najeeb-jung/completing-polls-vital-for-pakistan/d/11305