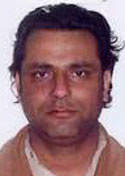 Vishwaroopam, an American Story
By Muzamil Jaleel
Feb 07 2013
Kamal Haasan's freedom to tell a story the way he wants must be respected. But there is a need to debate the responsibilities of the artist
When the religion of the Kathak teacher Vishwanath, or "Wiz", is accidentally exposed by a detective employed by his nuclear oncologist wife Nirupama, who looks bored with a dysfunctional marriage, the meaning of the twist in the tale is evident. Kamal Haasan has twisted the narrative and given his "hero" a Muslim identity, while pitting him against the obvious villains who share his faith. Perhaps this is the reason Haasan had said Indian Muslims would be proud of his spy thriller, Vishwaroopam. The intention behind this balancing act may well be noble, but it amounts to little more than an interesting twist.
Contrary to the general impression, the problems with the movie would have been inconsequential if its content had, indeed, been "blasphemous" or "offensive". The movie does, after all, tell a story that has been playing in the media for decades now. Yes, al-Qaeda and the Taliban do exist, and they are all-Muslim. Vishwaroopam over-simplifies this, and places it in a fictitious narrative where everything is black and white. The debate over the film, however, is entirely misplaced. The question is not whether it hurts or offends the religious feelings of Muslims. The problem is that the imagery and metaphors employed by the film have turned stereotypes into reality. The people who've watched the film will take away the image of bomb blasts and suicide bombers — not just those young men who wear bombs and blow themselves up to inflict death and destruction, but also a new breed of imaginary Fidayeens who accept "slow, miserable deaths" that can take up to "six months" happily, because they volunteered to prepare a dirty bomb without protection against radiation, which they would then explode in New York City.
This is an American film. From the plot details to the larger narrative of the so-called war on terror, where hi-tech American soldiers are fighting "savage" Muslims in the barren landscapes of Afghanistan, it bears a strong American imprint. Haasan would have been better served staying true to this narrative and not bringing in an Indian angle. And if the domestic subplot was essential to make the film accessible to Vishwaroopam's audience, it needed to be at least a little more true to the facts. The ground zero of the war between the United States and the Taliban-al-Qaeda is geographically closest to India. And Abbottabad and Kabul are closer to Delhi than NYC. Yet, there is no evidence that individuals or groups from the vast Indian Muslim population or, for that matter, from Kashmir, have joined those groups. Nor have al-Qaeda or the Taliban opened a front in India. The only links the security agencies claim are the larger connections between Pakistan-based groups like Lashkar-e-Toiba or Jaish-e-Mohammad and al-Qaeda/ Taliban.
Was Haasan trying to emulate John Wayne or is he the new, Indian-origin Rambo who goes out to fight America's war? Has America's war now become India's war? Even if Vishwaroopam is a cinematic representation of India's new foreign policy priorities, there remains a need to understand the dangerous implications of Hollywood's historically stereotypical representation of the Soviets, Arabs and Muslims. Sulaiman Arti, who investigated this Hollywood phenomenon, says that "the intensification of the Arabs' stereotypical image over the last century from 'comic villains' to 'foreign devils' did not occur in a vacuum but, certainly, with the intertwinement of both political and cultural interests in the region". Lina Khatib's scholarly work, filming the Modern Middle East: Politics in the Cinemas of Hollywood and the Arab World, and Jack Shaheen's Reel Bad Arabs, which scrutinised 900 films to shed light on this dangerous trend, make similar claims.
While Bollywood must not imitate the Hollywood war cinema model, the portrayals and metaphors in Vishwaroopam have immediate ramifications. Though Islam has been in India for a thousand years, there is still ignorance about the religion and its tenets. The war on terror and its simplified media narrative have created a mindset that wrongly attaches Islam to terrorism, which has even affected law enforcement.
During my investigation into terror cases across the country late last year, I found that the police had classified anything written in Urdu or Arabic — a list that included Quranic verses, books on Islam and the Prophet Mohammad's life and Ghalib's poetry — as "incriminating material" and used this to brand Muslim men as terrorists and charge them under the stringent Unlawful Activities (Prevention) Act. In one such charge sheet, the police translated "Seerat pak Jalsa" — a religious gathering to talk about the life of the Prophet — as "goodness of Pakistan". The police claimed to have seized an "incriminating document" from an accused, saying it contained "bhadkane wali ayatein (provocative verses)" from the Quran, which would "incite Muslims against other religions".
When, in this context, Haasan shows Namaz consistently before or after a terror attack and plays Quranic verses as a background score to an attack, it strengthens the perception that anything Muslim equals terrorism. When Vishwaroopam's hero, a Muslim RAW agent, shoots a Nigerian terrorist before he can trigger the dirty bomb in NYC, the latter is offering Namaz. Namaz comes across as a compulsory ritual for terrorists before a bombing.
Then there is a little play with Kashmiri identity too. When the RAW agent infiltrates al-Qaeda in Afghanistan, he adopts the alias Wisam Ahmad Kashmiri, and then states that he was always, and will always remain, a Hindustani. This is a deliberate reinforcement that has become a hallmark of Bollywood's depiction of Kashmir. Bollywood has never questioned the Indian state's view on Kashmir. Haasan's use of "Kashmiri" as an alias is problematic, because al- Qaeda has never managed to gain entry in Kashmir, even as it remains active in its backyard. Where the image of Kashmiris is so maligned that they find it difficult to rent a house in any city, this new cinematic stereotype further complicates the issue.
There is no doubt that the film must not be banned. Haasan's freedom to tell a story the way he wants must be respected. There is, however, a pressing need for debate on the responsibilities of an artist. The best fiction bears close resemblance to non-fiction, and Haasan's film would have done better if he had researched his subject and come up with portrayals that weren't alarmist. Art is not bound by facts, but it should not be devoid of nuance.
Source: http://www.indianexpress.com/news/vishwaroopam-an-american-story/1070356/0
URL: http://newageislam.com/islam-and-politics/muzamil-jaleel/need-to-debate-an-artist's-responsibilities-and-freedom-of-speech/d/10318