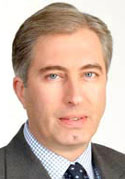 By Murat Yetkin
June/14/2014
When asked about accusations by opposition parties that the Turkish government has given military support to Sunni Islamist militants in Iraq and Syria, who now hold Turks hostage in Iraq's occupied city of Mosul, Deputy Prime Minister Bülent Arınç gave a very interesting answer on June 13.
Arınç first rephrased the question and then answered it like this: "Was there any help knowingly from Turkey in the form of people, arms or money? No. We can absolutely say 'No' to that."
The key thing here is that Arınç added the word "knowingly."
If we rewind the events to almost two years back, when Foreign Minister Ahmet Davutoğlu told NTV in August 2012 that Bashar al-Assad in Syria could be brought down "within weeks," it would be possible to see a totally different picture than today.
At that time Turkey was working very closely with U.S. and French intelligence on how to help the Syrian opposition. In response to Turkey's demands for more equipment to help the newly established Free Syrian Army (FSA), the West was hesitant. It was telling the Turkish National Intelligence Organization (MİT) that not all the boys in the FSA, with its main body from the supporters of Muslim Brotherhood, were good boys and it was possible that some of the weapons could go to the bad boys without knowing.
But then the Muslim Brotherhood was on rise in the whole Muslim region in the Middle East. The Arab Spring had carried it to power in Tunisia and Egypt. Gaza was under its influence. Some in Ankara started to fantasize about a rise of moderate Sunni Islam, led by Turks, assuming that Arabs were missing being ruled by Turks again, missing Ottoman rule.
At the same time, some other developments were taking place. Militants of the Islamic State of Iraq (ISI), the Iraq branch of al-Qaeda, which had been established in 2004 against the U.S.-led occupation of Iraq, went to Syria to set up a twin organization called al-Nusra. But when al-Qaeda asked them to concentrate all forces on Syria, some of ISI decided to split from al-Qaeda to form their own Islamic State of Iraq and the Levant (ISIL) and started fighting against Shiite Nouri al-Maliki in Iraq and Alawite Bashar al-Assad, as well as against al-Nusra and Kurds in Syria.
Again, simultaneously, al-Maliki had accused his Sunni deputy Tariq al-Hashimi of trying to topple him and sentenced him to life. Al-Hashimi found refuge in Turkey and, according to the Turkish opposition, started to get organized against al-Maliki while being under the protection of Turkish intelligence.
So there appeared the possibility of another Sunni state (if the Shiite al-Maliki could be toppled) for those seeking the rise of another golden age in the region.
However, the toppling of Mohamed Morsi in Egypt in July 2013 with a Saudi Arabia-supported coup ruined those fantasies. The Muslim Brotherhood in Syria disintegrated within weeks, leaving the FSA merely an empty shell, especially in the northern sectors. Most of the FSA fighters joined more radical Islamist groups like al-Nusra or ISIL.
So in a way, Turkey's fears, telling the West, "If we do not help those people, radicals will gain ground" have been proved right.
Today, guess who is praising the capture of Mosul (as the "Iraqi Spring") where Turks are being held hostage by ISIL? It is no one but Tariq al-Hashimi.
If Arınç, as the government spokesman, says Turkey has not given any help to Islamist groups "knowingly," we have to take it as one account. But we also have to ask whether Prime Minister Tayyip Erdoğan and his government were badly betrayed by these same groups.
Source: http://www.hurriyetdailynews.com/was-turkish-govt-betrayed-in-iraq-and-syria.aspx?pageID=449&nID=67770&NewsCatID=409
URL: https://newageislam.com/islam-politics/turkish-government-betrayed-iraq-syria/d/87564