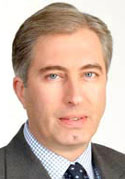 By Murat Yetkin
July/14/2014
Despite warnings from many world leaders, Israel conducted a ground operation in Gaza yesterday, raising the death toll to at least 166 since July 8.
Israel's Gaza assault was triggered when the dead bodies of three young Israelis kidnapped earlier were found in Gaza at the end of June. Then, a 16-year-old Palestinian, Mohammed Abu Khdeir, was killed, which investigators believe was revenge for the death of three Israeli teenagers. It was not possible for the international community who tried to stop both Israel and Hamas, which has the power in Gaza, from reciprocal attacks and this is the point we are all witnessing now.
The Turkish Foreign Ministry is trying to find ways to transport humanitarian aid to Gaza after receiving the green light from Israeli authorities, despite the ongoing problems between the two countries because of killing of 10 Turks by Israeli commandos in 2010 on board the ship Mavi Marmara, which was carrying aid to Gaza under a blockade. There have been protests in Turkey (like in many other countries, mostly Western).
Palestinians are not only suffering from the Israeli government's aggression, which is looking for excuses for provocation, they have been suffering from their own ideologically-blinded, incompetent leaders, too. Hamas leader Khaled Mashal is living in Qatar with a remote control in his hand delivering little to his people other than death and suffering so far.
He left Syria in 2012 as the Syrian civil war intensified. When the Muslim Brotherhood in Egypt and Syria started to disintegrate, especially after the coup in Egypt on July 3, 2013, and as their fighters join to al-Qaeda linked al-Nusra and the new generation terrorist group Islamic State of Iraq and the Levant (ISIL), the Middle East's political atmosphere started to change as well.
Israel has not been in major military operations since the beginning of the Arab Spring in 2010, perhaps with a "Let them eat each other" kind of attitude. But when ISIL started to advance in Syria and then in Iraq, capturing Mosul, its oil fields and the biggest refinery in Iraq, things began to get more serious. The competition between Islamist militant groups over "who is more Jihadist?" could touch Israeli flesh.
The three Israeli boys were kidnapped on June 12, one day after ISIL raided the Turkish Consulate General in Mosul and captured 49 people, including the consul general; it has been a month in captivity as of yesterday.
Was there a link between the two provocative actions in two days? It is hard to tell now. But the events have started to unfold in an inflammable manner afterwards. Iraqi Kurds have captured the other oil-rich city of Kirkuk, ISIL has shortened its name to Islamic State (IS), only claiming control over parts of both Syria and Iraq and declared its leader Abu Bakr el-Baghdadi the new Caliph of "all Muslims" on June 24. On June 30, the Israeli boys' dead bodies were found in Gaza.
When Ekmeleddin İhsanoğlu, the presidential candidate and former secretary general of the Organization of Islamic Cooperation was telling other candidate Recep Tayyip Erdoğan that Turkey should stay away from the "Middle East quagmire," he was probably talking about this complicated picture.
Source: http://www.hurriyetdailynews.com/gaza-and-mosul--where-is-the-connection.aspx?pageID=449&nID=69060&NewsCatID=409
URL: http://www.newageislam.com/islam-and-politics/murat-yetkin/gaza-and-mosul--where-is-the-connection?/d/98107