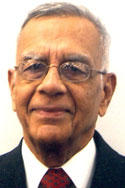 By Mohammad Imran, New Age Islam
2 August 2013
Mr. Asaduddin Owaisi advocated a separate political party for Muslims recently. He said tis was needed to counter anti-Muslim atrocities. He also said that, contrary to what some argue, a separate Muslim party would not strengthen communal forces. He complained that Muslims have not been rescued by secular parties that Muslims do not get their fair share of seats in state legislatures, and that Muslim youths are picked up under false charges of terrorism. He demanded separate reservations for Muslims, more funds for the Ministry of Minority affairs, and a halt to the persecution of Muslim youths.
However, Mr. Owaisi's selection of Jeddah to give a statement of this sort was bizarre. He ought to have made his statements on subjects concerning Indian Muslim politics within the country to which he belongs—India. As an Indian Muslim, he belongs to India and nowhere else. Just as he would not think of going to Singapore, Thailand or Cambodia to make statements of this sort, he should also not go to Saudi Arabia, the Gulf States or other Muslim-majority countries to make declarations about Indian Muslims. All those Muslim-majority countries should be viewed unemotionally. We Indian Muslims are culturally, socially and linguistically Indian, and we are bound to this country.
We Muslims have not found religion as an emotional binding force among ourselves from the earliest days of our history. Shared religious beliefs have not kept us from fighting each other for land, property and money. It did not keep Pakistan from breaking up into two states in 1971. Shared religious beliefs have not deterred extremist Sunni Muslims from attacking Shia and Ahmadiya Muslims in Pakistan and in Bangladesh, in Iraq, Syria and Egypt.
Mr. Owaisi's argument that the Indian Muslims need a separate party is wrong. Indian Muslims are part of India. Mr. Owaisi forgets that the Partition of India in 1947 by the Muslim League is still held against the Indian Muslims and is used as an excuse to foment riots and discrimination against them seven decades after the Partition.
The Indian Muslims' attitude towards their own country and their attitude towards political representation must be no different form that of the Parsees, the Christians, the Sikhs and other religious minorities living in the country. Members of these communities work with other Indians to achieve political power. In the same way, we Muslims, too, must work with other Indians to achieve political power. Our political activities should begin at the lowest political level, which is the gram panchayat. From the gram panchayat level upwards, we should seek to get adequate Muslim representation at different levels of the political hierarchy, such as panchayat samitis, zilla parishads, state legislatures and the Lok Sabha. The presence of Muslims in these political bodies will help ensure that the needs of Muslims are heard and, hopefully, attended to. To get Muslims elected, we should seek help of non-Muslims who have the same hopes and needs as Muslims of their localities.
Mr. Owaisi's complaint that secular parties do not elect enough Muslims has no merit. Democracy is not a game in which gifts are handed out to participants. Democracy demands active participation. Groups that are the most vocal and organised and have the best and most active coalitions win in democratic settings. That is what Muslims and their non-Muslim allies have to do, from gram panchayat levels up to the highest political body, that is the Lok Sabha. As a leader of the Majlis-Ittehadul Muslemeen (MIM) in Andhra Pradesh, Mr. Owaisi has resources and manpower. He should educate his followers on how to become elected in mohalla organizations, then in various elected bodies right up to the highest level by working with non-Muslim voters and politicians.
Mr. Owaisi has said Muslims have not been rescued by secular parties. Now, the question is: from what danger Muslims have to be rescued by secular parties? If Mr. Owaisi is talking about rescuing them from riots and discrimination, then his statement is wrong. Political parties have nothing to do with controlling riots and stopping discrimination. Riots and discrimination are law and order problems. They must be handled by the police and investigating agencies. Mr. Owaisi and other members of the Lok Sabha must work to strengthen the application of existing laws. They should work to remove laws which do not allow irresponsible civil servants to be prosecuted for negligence and in some cases active illegal actions. Laws must be obeyed by all branches of the government, the investigating agencies and the police. They must be equitably applied to every Indian. The Ishrat Jahan and Sohrabuddin cases in Gujarat provide a window on government agencies who have run amok because no one is held accountable.
Mr. Owaisi must also look at the laws he and his party have broken in the past. Before he talks of rescuing Muslims from Hindu extremists, he should control the language and actions of Muslim extremists so as not to provide a platform to the other side to wage war on Muslims.
If the investigating agenices obey the laws, they will not arrest and keep so many Muslim youths for long durations in confinement, as is the case. On the other hand, if Muslim leaders file bail petitions for arrested youths, there will not be that many youths languishing in jails for years. Simply passing resolutions against the arrest and detention of Muslim youths is not the solution of the problem.
Seeking justice is hard work, but those efforts pay off, as is evident from the struggles of people like Teesta Setalvad, Zakia Jafferey, Harsh Mander, Mukul Sinha and others. They have been seeking justice in Gujarat for the last ten years. Now their efforts are bearing fruits. All praise and thanks go to these seekers of peace and justice in Gujarat, and to many others who have been working with them. Muslim leaders like Mr. Owaisi should learn from them that patience, hard work, and consistency pay dividends when dealing with courts as well as in politics.
Mr. Owaisi's demands for Muslim reservations must be balanced. Reservations must be based on economic needs, not on religion.
URL: http://www.newageislam.com/islam-and-politics/mohammad-imran,-new-age-islam/mr--owaisi-calling-for-a-separate-political-party-for-muslims,-on-foreign-soil,-in-jeddah,-is-bizarre;-he-and-his-party-should-stop-breaking-indian-laws-first/d/12872