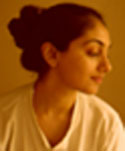 By Mehr F Husain
10 May 2013
PAKISTAN VOTES The desire for change will send people out to vote
On saturday May 11, Pakistan will vote. For the first time in its history, an entire generation, which has lived through a democratically elected government without it being usurped by the military, will choose another government.
This time though, the stakes amongst the political parties will be higher. Although security remains a concern, as shown by the kidnapping of former Prime Minister Yousuf Raza Gilani's son Ali Haider in another twist to an already eventful run- up to May 11, the overriding sentiment is one of change.
For weeks, campaign ads on TV and radio have encouraged the nation's electorate to vote for Sher ( PML- N), Teer ( PPP) and Balla ( PTI). Passionate debates concerning the legitimacy of the election, fears for the political future, dissection of manifestoes, and questioning of parties' promises, have formed the recent social environment across the country.
The location of a person and the varying socio- economic status may provide some indication of the voting pattern and which candidate may win in a constituency, but it is difficult to predict anything concrete.
The underlying assumption is that Pakistanis will vote. One must vote. But given that the only new player in town is Imran Khan (with doubtful political abilities) and the others are returnees ( some in the form of ghosts), what is encouraging people to vote? Political rallies attended by thousands have ensured that people in every nook and cranny have been asked to vote, promising a change in their lives for the better, in return. Change is the reason.
T HERE is no evidence to prove that Imran Khan will emerge as a leader, but the impact he has had on this election cannot be denied.
His rhetoric of change — which includes a campaign largely based on anti- drone attacks — has resonated with the youth across the country. The electorate is made up of a population which is largely — about 65 per cent — under the age of 30. The voters are a post- Zia- ul- Haq generation, who have experienced life under Benazir Bhutto, Nawaz Sharif and Pervez Musharraf. It is for this youth that the media has acted as a catalyst, by raising awareness about taking control over their own lives and making their decisions themselves.
Social media has encouraged the urban youth — historically apathetic in politics — to wake up to the joys of democracy, including the freedom of choice and control of their society which stands stagnant and helpless in the face of terrorism, corruption and other crises such as lack of electricity, gas and water.
And with a likable person in the form of Imran Khan — a former cricketer with an icon- like status — arriving like a messiah with the promise of a " Naya Pakistan", where all problems will be solved, it is inevitable that this will be an exciting election.
Along with campaigns where seasoned politicians such as Nawaz Sharif have acknowledged that the future lies in the voters' hands, mobile networks have launched advertisements encouraging people to use their "thumbs" to vote. Politically motivated actions by the Election Commission of Pakistan such as the crackdown on candidates holding fake degrees and the judiciary's hounding of Pervez Musharraf have also restored faith in the electoral process.
A survey by Gallup Pakistan indicated that 54 per cent of Pakistanis think more people will turn out to vote compared to the 2008 elections.
If this becomes a reality on May 11, it will indeed be a triumph for democracy. With an uncertain future and multiple problems, it is imperative that Pakistan's fragile democracy is allowed to take root, so it can produce governments that will work for the betterment of the country, which is currently on the path to self- destruction.
While it is difficult to predict the result — Nawaz Sharif's return, Imran Khan's turn in the office, or a coalition government — what is known is that Pakistanis will vote.
As the date has drawn closer, the question, "Who to vote for?" has been discarded. Debates have quietened. Heated posts on Facebook have cooled. Campaigns have merged into one. The sentiment is one of wanting change for the better, stemming from a sickness and exhaustion of the status quo. And one message in a unifying voice amongst a divided society across a fragmented country has emerged: Vote.
Mehr F Husain is a Pakistani journalist based in Lahore
Source: Mail Today.....
URL: http://www.newageislam.com/islam-and-politics/mehr-f-husain/pakistan-votes--imran-khan's-campaign,-based-on-anti-drone-rhetoric,-has-resonated-with-the-youth-across-the-country/d/11501