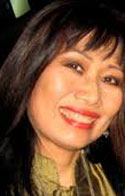 By Julia Suryakusuma
February 20 2013
When I told my assistant Bagus that I was going to Pakistan, he was worried. His perception of Pakistan was a terrorist hotbed. A Western friend even asserted Pakistan was "not far from collapse" with a deteriorating security situation. He suggested I take a flak jacket, as "things are getting dicey there".
These perceptions of Pakistan are not unusual. In fact, they are typical. The country is seen as harbouring terrorists, home to the Taliban and suicide bombers, and as warring with its neighbours. It has nuclear weapons (scary!), sectarian and tribal conflicts, harsh Sharia laws, rampant misogyny, spiralling foreign debt (US$66 billion in 2012), a corrupt and incompetent regime, military takeovers, floods and earthquakes — you name it! On the US Fund for Peace Failed State Index, Pakistan ranks number 13 and travel warnings abound, especially from Western countries. Naturally, it's considered dangerous for foreigners to visit.
But when I received an invitation to visit Pakistan as part of a delegation of six journalists, I jumped at the chance. I had never been to Pakistan and have always found the best way to learn about a country is to go there. Foreigners can choose not to visit, but what about the 180 million locals who live there, most of whom love their country despite its problems?
So, even before I left, I instinctively had much sympathy for the Pakistanis, the majority of which are the victims — not the perpetrators — of all the things their country is notorious for.
Since 9/11, when former US President George W. Bush convinced former Pakistani president Pervez Musharraf to support his "war on terror", terrorist attacks and an average of one suicide bombing per week have led to the deaths of 35,000 Pakistanis. And what about the 362 US drone strikes on the Federally Administered Tribal Areas (FATA) with the porous 2,640-kilometer Durand Line running between Pakistan and Afghanistan, one of the most dangerous borders in the world?
The drones are intended to defeat Taliban and al-Qaeda militants, but the damage they inflict on civilians cannot be dismissed. According to the Bureau of Investigative Journalism at London's City University, the total reported killed in 2004-2013 ranged from 2,640 to 3,474, with 1,270 to 1,433 injured. Of these, the number of civilian deaths was from 474 to 893, with 176 of these children. So, innocent Pakistanis get murdered in the "war on terror" and they are labelled a terrorist nation? Talk about a bum rap.
And it all sounded like a very different country to the one I saw. We spent a week (Jan. 28 to Feb. 3) in Islamabad, the Swat Valley and Lahore. Sure, it was a "sanitized" program. We met government officials at the Ministry of Foreign Affairs and Ministry of Information (our hosts). Even the think tanks we met were state-backed. We had an armed military escort the entire time, for which we were thankful as we navigated the many security checkpoints throughout the city and countryside. After all, three bombs went off while we were there — in Karachi, Khyber-Pathunkwa and Lakki Marwat.
We were given military briefings in Islamabad and Swat district on the security situation in Pakistan and on the success of the military in ousting the Taliban, who occupied Swat Valley from 2007-2009. It all sounded impressive, and we took away coffee-table books entitled The Swat Story, with a chapter called "Swat smiles again". But we are journalists, and we wanted to talk to some of the locals, to hear their side of the story — directly. Sadly, there wasn't time in our packed program. Ahem.
Nevertheless, we did experience many things directly that pleasantly surprised us. The first was the good infrastructure. The highways were smooth, unlike the bumpy ones in Indonesia, and the cities were clean, with very little traffic in Islamabad. Coming from seething Jakarta, it all seemed heavenly.
And then there is the beauty of the natural landscape, which was truly breathtaking! Majestic mountains, glistening glaciers, pristine lakes, lush valleys, terraced rice fields, national parks, and even long, clean beaches. A feast for the eyes, a tonic for the body and a balm for the soul!
No wonder Lonely Planet says Pakistan is the tourism industry's "next big thing". With its fascinating history, rich cultural heritage, diverse culture and architecture, arts and crafts, it's definitely a place to go. It certainly whetted my appetite to visit again and see more!
Above all else, there was a certain flavour about Pakistan that felt, tasted and smelt good — peaceful, even. The resilience, friendliness, hospitality and generosity of the people struck us more than anything — from our wonderful guide from the Ministry of Information, Qamar Uz Zaman, to the local residents of Swat who kindly bought us morning tea.
It made me wonder why there has not been more engagement between Indonesia and Pakistan despite our many similarities. Perhaps Indonesia has something to offer? Politically, we have both experienced militarization, violent extremism (with Indonesia doing better at counterterrorism), democratization (with Pakistan still struggling at a fundamental level), and rampant corruption (Indonesia also doing better here). Both countries have huge potential for growth and prosperity and both are populous Muslim nations (with Pakistan a fiercely Islamic state, and Indonesia a more or less secular one), strategically located in their respective regions.
Above all else, Pakistan's development is thwarted by its security issues. Could Indonesia help in dialogues between Pakistan and Afghanistan? We seem to be a coveted dialogue and cooperation partner these days. Indonesian Ambassador to Pakistan Burhan Muhammad has even suggested a Jakarta-Islamabad axis "to overcome the problems of terrorism and displaced persons resulting from the protracted political conflict in Afghanistan".
How about it? Maybe then trade and tourism flows between Indonesia and Pakistan can be fully opened. And I can go back, see the tourist sites and get my hands on more beautiful Shalwar Kameezes (traditional Pakistani costumes)!
Julia Suryakusuma is the author of Jihad Julia.
Source: http://www.thejakartapost.com/news/2013/02/20/view-point-pakistan-a-nation-cursed-a-nation-blessed.html
URL: http://newageislam.com/islam-and-politics/julia-suryakusuma/pakistan--a-nation-cursed,-a-nation-blessed/d/10502