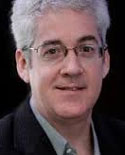 By Joe Cochrane
April 7, 2014
Last September, ultraconservative Islamic groups telegraphed their power, railing against an international beauty contest until the government ordered it to be staged entirely on the Hindu resort island of Bali. In 2012, radical Islamic groups known for their violent tactics and religious conservatives raised enough of a fuss that Lady Gaga cancelled a concert here in the Indonesian capital. And hundreds of local governments in recent years have passed rules on morality and dress inspired by Shariah, or Islamic law, and instituted bans on alcohol.
But now, just ahead of Wednesday's national legislative elections, polls and analysts suggest that Islamic-based parties are poised for what could be their worst showing since Indonesia's democratic era began in 1999. At least two of the parties are polling so low that they might lose any presence in the House of Representatives.
"You're looking at a substantial drop for them," said Paul Rowland, a Jakarta-based political consultant. "They are not a significant factor."
The slide in popularity, first noticed in the 2009 elections, appears to be worsening despite studies showing that Indonesians are becoming more pious.
Why political Islam has not taken deep root on a national level in the world's largest Muslim-majority country — where about 90 percent of people are among the faithful — is a complicated question. The reasons lie in Indonesia's history as a secular nation and in the Islamic parties' own recent record.
When Indonesian leaders were drafting the nation's first constitution after declaring independence from Dutch colonial rule in August 1945, Islamists demanded that the country be declared a Muslim state. But nationalists, indigenous ethnic groups and the country's small but influential Christian and Hindu minorities fought back. Indonesia became a secular nation that recognized six official religions and had a state motto of "unity in diversity."
A renewed effort to create a Muslim state failed again in 1955, even as Islamic-based parties did well in national elections. Indonesia did not have national legislative elections again until 1971, about six years after military-orchestrated anti-Communist purges led to the rise of Suharto, who replaced the country's founding father, Sukarno, as president. After a strong showing by Islamic-based parties, Mr. Suharto ordered the merger of the four leading ones; the move ultimately weakened them because of their rivalries and different priorities.
But even after the collapse of Mr. Suharto's military-backed government in 1998, nationalist parties dominated at the polls. No Islamic-oriented politician has been a serious candidate since direct presidential elections began in 2004. A poll released last week by the Center for Strategic and International Studies in Jakarta found that the top five contenders in Indonesia's next presidential election, to be held in July, each represented a secular nationalist party.
Still, until recent years, Islamic-based parties made impressive showings in legislative elections. During Indonesia's first truly democratic elections in four decades, in 1999, the parties collectively won 36 percent of the popular vote. Bahtiar Effendy, dean of the department of social and political sciences at the State Islamic University in Jakarta, attributed the showing to a backlash against decades of secular, authoritarian rule.
"It was a new ballgame," he said. "The ideological sentiment of Islam was revived again. The country was free from Suharto, and people could say what they wanted."
Mr. Bahtiar said that same sentiment helped shape the 2004 national elections, which saw the swift rise of the Islamic-based Prosperous Justice Party.
"They were seen as clean and not corrupt," unlike the secular nationalist parties that had run the government during the previous five years, he said.
But as Indonesia approached its 2009 election season, voters were caught up in the re-election campaign of the popular President Susilo Bambang Yudhoyono. His secular nationalist Democratic Party had made tackling corruption a priority, denying the Islamic-based parties as strong a claim to the issue. At the same time, moves by Islamic-based parties to pass morality laws were overtaken by those of the secular nationalist parties, which backed an anti-pornography law in 2008 and whose provincial-level leaders passed a number of Shariah-inspired measures, particularly in conservative Muslim areas.
The collective showing of Islamic-based parties dropped to 28 percent in 2009, from 38 percent in 2004. And that slide in popularity appears to be continuing. Most of the country's well-respected polls show the collective support for Islamic-based parties to be about 20 percent.
Analysts said that voters were generally more concerned with reducing poverty and improving education than with the religious symbolism of the Islamic-based parties.
"The Islamic parties have very little economic credibility," said Gregory Fealy, an associate professor of Indonesian politics at the Australian National University in Canberra.
Hajjah Latifah, who was attending a local rally for the Democratic Party in Tangerang, just outside Jakarta, said she had already decided to vote for the party because of the programs it had established while in power, including programs regarding education, poverty and corruption.
Asked about the series of corruption scandals involving party members in the past three years, she said, "It's not only the Democrats, but other parties including even Islamic parties, and this is well known to the public."
Tobias Basuki, a researcher at the Centre for Strategic and International Studies, said that a major scandal involving sex and corruption last year, which engulfed the Prosperous Justice Party, had also soured voters toward political Islam.
Beyond that, a poll released March 31 by the Indonesia Network Elections Survey found that less than 1 percent of voters supported a political party because it represented their particular religious beliefs.
"Sixty years ago, people thought that politics and religious behaviour were inseparable in Indonesia. It was a part of the Islamic identity to vote for an Islamic political party," Mr. Fealy said. "Today you can express your piety but vote for anyone you want."
Yenny Wahid, former secretary general of the Islamic-based National Awakening Party, said issues other than religion had taken precedence among voters. "Only as a last resort will people vote on religious grounds," she said. "They first will pick based on a party's stance on corruption, campaign promises and recognition factor of candidates."
Lukman Hakim Saifuddin, the deputy chairman of the United Development Party, one of the Islamic-based parties that polls say could be voted out of Parliament for the first time since its creation in 1973, dismissed suggestions that his party was at risk of losing its seats. The party, which won 5 percent of the popular vote in 2009, is currently polling between 2 percent and 7 percent. (A party needs to win at least 3.5 percent of the vote to take any seats.)
Still, Mr. Lukman agreed that Islamic-based parties were struggling, though he said it was not because of their religious roots but because of the performance of their members.
Mr. Bahtiar said that Islamic-based parties remain relevant in Indonesia's political system, noting that any or all of them could join a coalition to help one of the secular nationalist parties reach the threshold to nominate a presidential candidate.
"To whom they attach themselves remains to be seen," Mr. Bahtiar said. "But they have the ability to do so, and they will."
Muhammad Rusmadi contributed reporting.
Source: http://www.nytimes.com/2014/04/08/world/asia/political-islam-indonesia.html?emc=eta1&_r=0
URL: https://newageislam.com/islam-politics/indonesia-nation-muslims,-political-islam/d/66459