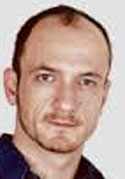 By Jason Burke
5 April 2013
Dozens of candidates, including the former military ruler Pervez Musharraf, have been excluded from some constituencies in the coming Pakistani elections after being subjected by officials to a rigorous test of their religious credentials and "moral character" under a rarely invoked constitutional clause.
Musharraf, who ruled Pakistan between 1999 and 2008, returned to the country last month after nearly four years in self-imposed exile in a bid to re-launch his political career.
The exact reasoning behind the election commission's decision to bar him from the polls in Kasur in Punjab province was unclear last night. However, Musharraf remains a deeply divisive figure, detested by many conservatives and lawyers. The former commando also faces a variety of serious criminal charges against him, including murder, and could now face disqualification in the three other constituencies where he plans to run.
As well as those already blocked, hundreds more candidates face rejection as the verification process, run by judges appointed as electoral officials, continues. The test is being seen as a new clash between elected representatives and an activist judiciary, as well as a further contest between religious conservatives and relative moderates.
"It is creating a rift … though there is some support for the judges there is growing anger," said Rasul Bakhsh Rais, Professor of Political Science at Lahore University of Management Sciences.
Articles 62 and 63 of the constitution demand that a candidate be a "good Muslim of integrity and honesty" who practises Islam and is knowledgeable about the religion.
"They were passed by [military dictator General] Zia ul Haq in 1985 to convince the religious right he was serious about Islamicising Pakistan. They have not been purged since because everyone thought they were impossible to implement," Rais said.
Another high-profile figure to have been disqualified is Ayaz Amir, a newspaper columnist who hoped to stand for re-election from the constituency of Chakwal in the eastern Punjab province. Amir was rejected on the basis of articles which were deemed to have encouraged consumption of alcohol, forbidden in Pakistan. He is to appeal.
Aspirant candidates have been seen on national television stumbling over answers to questions about their knowledge of the Koran. Election officials are also probing the finances of potential candidates. One has been barred for excessive water use on his agricultural estates.
The elections are crucial for the nuclear-armed state of 200 million people, which is wracked by sectarian violence and a long-running insurgency as well as economic and environmental problems. It is hoped the outgoing national assembly, elected in polls which followed the assassination of ex-prime minister Benazir Bhutto in December 2007, will be the first since Pakistan gained independence in 1947 to survive a full five-year term and hand power to a new freely-elected parliament.
The Pakistan People's party has led a coalition government throughout the term, though polls show that power shortages, the ailing economy and continuing security concerns have sapped support. Asif Ali Zardari, its joint leader and Benazir Bhutto's widower, will seek a second term as president later this year.
Bilawal Bhutto, the former prime minister's son, launched his own campaign on Thursday. Fears of an extremist attack led to the cancellation of a planned rally. Bhutto, 24, addressed a group of party workers instead. Violence is expected to increase as the campaign intensifies.
For around half of its existence Pakistan has been under military rule. However, the army has kept away from overt political involvement in recent years.
The rigorous implementation of Articles 62 and 63 of the constitution is believed to have been ordered by Iftikhar Chaudhry, the chief justice. He has told returning officers to strictly implement the requirements for qualification.
A requirement in 2008 elections for parliamentarians to be graduates, later revoked, provoked a spate of forgery of degree certificates. Several have now been jailed.
Source: http://www.guardian.co.uk/world/2013/apr/05/religious-rule-candidates-pakistan-elections
URL: http://www.newageislam.com/islam-and-politics/jason-burke/pakistan-officials-bar-candidates-using-rarely-used-religious-rule/d/11125