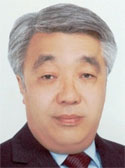 By Erlan Idrissov
August 28 2014
Indonesia is famous for its diversity. The country is made up of thousands of islands, and hundreds of languages, and people from many regions and ethnic groups.
While the majority of the country's citizens are Muslim, the spirit of religious tolerance that is enshrined in Indonesia's Constitution remains one of its defining and inspiring characteristics.
So Indonesia is an ideal place to host a UN forum that celebrates such diversity. The 2014 Global Forum of the United Nations Alliance of Civilizations (UNAOC) brings together the nations of the world at a time of worrying and growing divisions along cultural and sectarian lines.
Kazakhstan is proud to be playing its part in the summit. Like Indonesia, Kazakhstan is also a place of religious tolerance and freedom. On the Great Silk Road between Asia and Europe, we have always been a meeting point of cultures, religions and civilizations.
As the home of many ethnic and religious groups who live together in peace we are also as proud of our Islamic heritage as our reputation for religious freedom, tolerance and diversity.
We have sought to share and spread these values through initiatives such as the Congress of World and Traditional Religions, which was established in 2003 in Kazakhstan.
The Congress, which brings together leaders of all religions, provides a unique platform to discuss the important issues and challenges facing inter-religious and inter-civilization relations in the world today.
And I am proud to say that in a little over a decade; the Congress has become a valuable international forum, working to foster a culture of peace and harmony between world religions.
As the Congress has developed and grown in stature, it has established relations with other international organizations and fora, including the UN and the UNAOC.
We greatly value their involvement and support for the Congress and our broader efforts to promote a culture of peace and harmony, including the initiative to proclaim 2013-2022 the "International Decade for the Rapprochement of Cultures".
Over the coming days, we will rightly celebrate the diversity and richness of human civilization. But all of us gathered here also know there can be no room for complacency.
Innocent civilians in Kazakhstan, in Indonesia and across the world are targeted by militants who detest freedom and harmony. Violent extremism poses a threat to peace and extremism in many countries.
We must confront such evil directly. Indonesia has made great progress in rooting out extremists and combating such violence.
But it is not a task any nation can achieve alone. We need to work together not just to tackle the threat posed by those of violence but also to counter messages of division and prejudice on which hatred feeds.
We hear them all around us. In too many places, anti-Muslim sentiment has become commonplace. Anti-Semitism is on the rise across Europe. Religious minorities face oppression and worse in many countries.
When such attitudes are left unchallenged, violence can follow. From the world stage to local communities, leaders need to speak the language of tolerance and respect, not division and defamation.
As beacons of tolerance and religious freedoms, Indonesia and Kazakhstan can and must help give a lead.
Wherever tensions divide communities, the opportunity exists for the UNAOC to build bridges and to help people move from conflict to collaboration. It is particularly important for the Alliance to work where risk is greatest.
Right now, there are two situations that are especially urgent — the conflicts in Iraq and the ongoing impasse between Israelis and Palestinians.
Both should be addressed in Indonesia.
First, Kazakhstan stands in unity with the international community to deplore the bloodshed in Iraq. The country is an extraordinary mosaic of tribes, ethnicities, languages and religions.
We witness in horror the sectarian violence and mass reprisals as the situation continues to worsen. When the conflict ends, Iraqis from all backgrounds will need help to rebuild damaged relationships so all can work together to restore their nation.
The Alliance encourages efforts by partners — notably religious leaders from all denominations — to foster healing.
But what will work for one country might not succeed in another. Progress in the Middle East Peace Process is long overdue. The loss of life in the recent violence was deeply harrowing.
Each day of bloodshed takes us further from the agreed goal of a two-state solution. A durable peace requires the resumption of meaningful negotiations backed by international engagement.
But Israelis and Palestinians remain polarized. We should be particularly worried about the region's youth.
A generation of young people on both sides is at risk of growing up with a dehumanized and utterly false concept of their neighbours.
We must help them to see them not as enemies but as fellow human beings.
There is a huge amount to do. It is why Kazakhstan, along with Indonesia and other partners, is so committed to the success of the UNAOC. It remains an initiative of tremendous importance.
At this time of test for the human family, let us all do our part to see it thrive.
Erlan Idrissov is the Minister of Foreign Affairs of Kazakhstan.
Source: http://www.thejakartapost.com/news/2014/08/28/testing-times-us-all.html
URL: http://www.newageislam.com/islam-and-politics/erlan-idrissov/testing-times-for-kazakhstan/d/98772