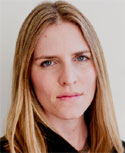 By Emma Graham-Harrison
21 Jan 2018
When the people of Balta wanted to protest, they had to leave town. "This place is so small that blocking the road is like sitting in your own hall – no one notices," said Wathik Balti, a 19-year-old student.
So in December, they headed to the nearest motorway, where dozens of them blocked an important junction for hours and called on the government to do something about the lack of jobs, the chronic corruption and the faltering public services that blight the picturesque village.
But while Balta is out of the way, it turned out to be ahead of its time. A couple of weeks later similar protests sprang up in bigger towns and cities across the country, occasionally turning violent. One person was killed, and hundreds were arrested.
The spark for all of this was a new law which will push up prices of basics including food and fuel. But behind it were the years of frustration over government failings and betrayals, particularly on promises to find jobs for hundreds of thousands of young people.
Seven years after the revolution that toppled dictator Zine al-Abidine Ben Ali and unleashed the Arab spring, Tunisians were back on the streets demanding change, and the authorities were responding with a heavy hand.
The one success story left from 2011, the democracy that had been built up as other countries across the region slid into war or back into dictatorship, now seemed to be faltering. And once more it was the jobless, dispossessed young who were at the heart of the turmoil.
There are many reasons to worry about Tunisia's future, from the huge numbers of unemployed, the struggling economy, rising inflation and sinking currency, to the corruption and the extremist attacks that have damaged its vital tourist industry.
But there were also reasons to be hopeful, and one of the most unexpected was the country's slowly ageing population, said demographer Richard Cincotta of the Stimson Centre, a global affairs thinktank.
"The link between liberal democracy and [a country's] age structure – the balance between young and old – is political demography's most tested relationship," Cincotta said. Years of studying this link had prompted him to predict in 2008, three years before Ben Ali's fall, that a North African nation would become a stable democracy in little over a decade, with Tunisia the most likely candidate.
The policies of Ben Ali and his predecessor Habib Bourguiba encouraged women into education and work, helping to push down the number of children in most families. As a result, the Tunisian population is slowly getting older, with an average age of nearly 30.
It is no coincidence that this matches the point at which countries including Portugal, Taiwan and Chile made their shifts into democracy, and makes Cincotta cautiously optimistic that Tunisia's new constitution will survive even the latest unrest.
"No one can be certain of Tunisia's future as a democracy. However, political demographers are betting that [a collapse of the democratic system] won't happen, or that if it does backslide, Tunisia's government will soon restore its democratic institutions," Cincotta said.
"As age structure matures, countries tend to encounter fewer years of civil conflict. Demonstrations may occur. Governments may be unpopular. However, civil war is statistically uncommon in countries that experience a median age over 26 years."
For other Arab spring countries, where the population is younger, the years ahead look less hopeful. The "youth bulge" of Egyptians, Syrians and Yemenis in their teens and early 20s was a key factor in the popular uprisings that shook the region.
Frustrated by the prospect of stunted futures under autocratic governments apparently more interested in preserving power than creating jobs, they took to the streets.
But the youthfulness of these countries – Yemen has an average age under 20, while Syria and Egypt's are only slightly higher – suggested stability would be more elusive when their autocratic leaders were toppled. Two slipped into war and Egypt re-established a dictatorship.
Both Syria and Yemen still have very young populations, suggesting that even if they can untangle their bitter wars, there could be years of instability ahead. And even Egypt, which once looked to be ageing towards greater hopes of stability, has seen an increase in births that may herald another destabilising youth bulge.
None of these trends necessarily set a country's destiny in stone. Tunisia's neighbour and one of its government's greatest worries is Libya, transformed by civil war into a prolific exporter of jihadis and instability across its long desert border.
It has an older population than other countries caught up in the Arab spring: the average age was only just under 26 in 2010, according to UN data. But it has still slid into one of the most brutal conflicts in the region after Muammar Gaddafi was toppled.
Nor does stability always mean democracy; there are countries like China where a single-party system or charismatic autocrat has held on to power as the population has aged and now appears to benefit from having fewer frustrated or idealistic young people to seek change.
Perhaps the greatest risk to Tunisia, as it seeks to hold on to its democratic gains, is the crippling youth unemployment that sparked the revolution but remains unresolved. Any solution it finds may turn it into a beacon not just of political stability but economic hope.
Possibly because of western interest in the spread of democracy and political freedoms, much of the reporting seven years ago focused on Tunisia's change of government. But the revolution had three slogans – freedom, work and dignity – each equally important to the people who launched it.
Many feel they have been given only one of three. There are now so many unemployed graduates that they have created their own unconventional union to lobby for their rights.
Official statistics are somewhat less bleak, but the graduates' leader, Salem Ayari, estimates that about 900,000 Tunisians are looking for work, nearly half of them graduates. This is almost twice the number looking for posts in 2011.
"It was the economic system that pushed us into a revolution, and afterwards the politicians who are responsible for the system didn't take care to reform it," Ayari said. He hopes the demonstrations will push the leaders, many of them veterans of Ben Ali's administration, to focus harder on economic and political reforms.
The country's economy has faltered as its democracy has blossomed politically, with many in the middle classes feeling more squeezed economically than they were under Ben Ali.
Corruption and red tape hinder those who want to set up their own businesses, and the education system is out of step with the economy, churning out graduates prepared for jobs in the public sector, when companies want science graduates and vocational training.
Even many young Tunisians with government jobs live in a strange kind of limbo. About 80,000 were given temporary posts in the wake of the 2011 revolution, as new governments tried to keep their promises to the crowds that swept them to power.
Years later they are still in positions with minimal salary and no security. Pay at best rises to the equivalent of £90 a month, with no holiday or sick leave and constant fear of dismissal.
Kawther, a 41-year-old librarian and mother to a four-month-old, spent the last months of her pregnancy swathed in the largest dresses she could buy in a desperate bid to disguise her swelling stomach, because she couldn't afford to lose her job but had no right to maternity leave.
It felt like a charade, but she is glad her bosses chose to play along rather than report her. She took two weeks of unpaid leave, and then, in pain and missing her baby, was back behind her desk. "I still don't feel fully recovered," she says. "But we had no choice."
And even so she considers herself lucky. There are many more with no jobs at all, many clustered in towns like Balta, where locals say only one in 10 young people has found work, even though most finished secondary education and many have university degrees.
Now they have little to do beyond sitting around in coffee shops and making business plans that are almost impossible to fund. They used to play football on the middle school's pitch, until the headmaster locked the gates, saying it was only for students.
The village should be doing better than it is. It has an unusual reputation for churning out top-class athletes, including a women's national pole-vaulting champion and top taekwondo fighters. In another country it might have attracted sports investment.
And tourists might be tempted by one of the oldest olive trees in the country, set on a hill below well-known Roman ruins, or rolling vistas of green hills and olive groves. But a planned guesthouse sits half-built; and a proposal to put a few facilities for tourists at the ruins has not been acted upon.
Those who are still at school leave at 6am on the bus for a nearby town; and although they usually have only four hours of lessons a day there is no library or study room, so they have to spend the rest of the day drifting around town until the evening bus leaves at 6pm.
"Every day I wonder why I am doing this. It's not worth it, especially when I see all the unemployed graduates sitting around with nothing to do," says Balti, the 19-year-old student who joined the protests, and dreams of becoming a journalist.
If someone can scrape together cash for a drink, they sit in coffee shops, but the spare time leaves the students frustrated, and vulnerable to the extremists who have flourished in Tunisia's crisis.
More foreign fighters left to fight in Syria from Tunisia than from any other nation, and domestically the group has undermined the economy with deadly attacks on tourists. Dozens were killed by gunmen in the capital's famous Bardo museum in March 2015, and three months later another attacker armed with an assault rifle mowed down 38 holidaymakers, including 30 Britons, at a beach resort.
"You have free time, it's easy to get attracted by those people," said activist Jamaleddine Balti, who like many in the town takes his name from his home and is not related to the student. "We have one boy who died in Syria, and two who are in jail."
There are also increasing numbers of young people who are not drawn to extremism but still desperate to leave, who join the dangerous exodus across the Mediterranean to Europe.
"There are cases of suicide, and many people are dying because they want to cross the sea illegally," says Koussay Ben Fredj, a 22-year-old who is spokesman for the grassroots organisation loosely coordinating January's protests.
Called "Fesh Nestannew?", or "What Are We Waiting For?" it is mobilising young people who fear their revolution was betrayed. They point to the political record of President Beji Caid Essebsi, who was speaker of parliament under Ben Ali, and the attacks and sweeping arrests in this month's protests.
"The political mentality is the same as before 2011," said Fredj, who was accused on national television of ties to a man jailed for corruption, an allegation he says was politically motivated. "We will not tolerate that, we will not go back to dictatorship. The opposition failed because it is weak in parliament, and people have no trust in parties. They trust youth, teenagers who look like them."
The movement is calling for a crackdown on corruption, more investment for young people who want to start businesses, and tax reform, so that companies and the ultra-rich pay more, rather than ordinary Tunisians. The agenda is finding support across the political spectrum.
Naoufel Jammali, an MP and former employment minister, would also like to see a crackdown on tax evasion and an end to corruption, but fears the government – even though it includes his own moderate Islamist Ennahda party – lacks the courage needed for change.
"We are suffering here from a lack of political courage and a lack of expertise in communication," he said. "We know that to reform the country we have to take hard decisions for a huge number of Tunisians, but we must explain this to the people."
His cabinet role was in the transitional government, and he created many of the temporary government posts that have been a lifeline and a frustration for more than half a decade. He admits that they are problematic, but says the country was too fragile then for the change it needs now.
The law which sparked the latest protests, which the government says it designed to meet International Monetary Fund standards of reform so it could get a much-needed loan, does little to address the fundamental blocks on growth.
The consequences of that, not only for Tunisia, are demonstrated by the fate of surrounding nations. A rise in violent extremism, desperate young people attempting the dangerous illegal trip to Europe, chaos and crushed dreams. The west should do more to help, if only from self-interest.
"If you weaken the middle class you weaken democracy," Jammali warned. "We face deep economic problems here, and countries in Europe and elsewhere, our friends in the free world, must have the deep conviction that the investment in newborn democracy is very important not only for Tunisian people but for the whole world and the region."
Source: theguardian.com/world/2018/jan/21/is-a-new-arab-spring-under-way-tunisia-riots
URL: http://www.newageislam.com/islam-and-politics/emma-graham-harrison/anger-that-drove-the-arab-spring-is-flaring-again/d/114012