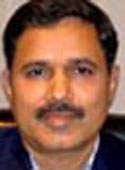 By Dr Haider Shah
2013/05/25
When we use the word Talib or its plural Taliban, we often imagine a stereotype However, as Faiz Ahmed Faiz says, "Aashiq to kisi ka naam nahi, kuch ishq kisi ki zaat nahi" (Lover is no one's name, Love is no one's caste), Talib is also a state of mind that can afflict any member of any social class and background. The defining characteristic of the Taliban is their lack of readiness to listen to the viewpoint of others and their propensity to enforce their opinions by force on others.
This state of mind is not monopolised by militant extremists though. For instance a few days ago, I watched a TV debate between Hamid Khan of Pakistan Tehreek-e- Insaaf (PTI) and Saad Rafique of Pakistan Muslim League-Nawaz (PML-N) regarding allegations of rigging in the constituency NA-125. The Constitution of Pakistan and the Representation of the People Act, 1976 provide the legal framework for holding of elections and procedural details. If Mr Khan had declared his outright rejection of the Constitution of Pakistan and laws made under it, then he was fully entitled to force his personal opinion by staging a 'dharna' (sit-in protest) and using various pressure tactics. Similarly, Dr Shireen Mazari, who like Zaid Hamid carries a bag full of conspiracy theories, appeared in one programme where she jubilantly presented a video clip alleging that in the video a ranger personnel was hindering a woman from casting her vote. Later it transpired that the official was wearing Sindh ranger uniform and hence could not be related to the Lahore elections. In any civilised country a political figure making such a fake claim on national TV would either resign or get fired. But not in Pakistan, where rumour mongers and conspiracy theorists have a licence to generate garbage round the clock with impunity. Then we have half a dozen TV anchors who believe that all judicial, legislative and executive powers are fused in their wise lordships. These self-appointed custodians of national conscience and honour constantly hand out judgements that are the exclusive domain of institutions created by the constitution.
As the dust settles, the PML-N is all set to form a strong federal government with no reliance on any other political party. The challenges of recovering a battered economy and ending load shedding while the kitty is empty are daunting. The first 100-day plan of the PML-N identifies the same priorities that I enlisted as four open wounds in my last piece. While the government seems earnestly determined to deal with the economic problems on a war footing, there are two spoilers waiting in the wings. One, the smaller of the two, the nemesis of Nawaz Sharif, is now under house arrest. Second, the more formidable one is the demon of militant extremism. Arguably, Pervez Musharraf can be treated as a spent cartridge and hence in a reversal of fortunes might be exiled with the help of friendly countries. Restoring peace and ending terrorism is a much more challenging job. Both before and after the elections Mr Sharif has been heard supporting negotiations with the Taliban. The chief minister-nominee of Khyber Pakhtunkhwa, Pervez Khattak of the PTI, has termed Taliban sons of the soil. Both federal and provincial governments seem to be approaching Maulana Sami ul Haq for brokering peace with the Taliban. As both governments have won elections on this mandate they have every moral and legal right to experiment with negotiations with the Taliban. But neither a military operation nor negotiations can be fruitful unless they are part of a well thought out national policy on terrorism. I had once pleaded for a comprehensive solution where both negotiations and military operations can be considered as possible options. But such a solution will only be effective if it is also a part of a paradigm shift. If we wish to become a normal welfare state that wants to maximise the happiness of its citizens, we need to have friendly relations with our neighbouring countries. Once this principle is embraced by all, a comprehensive solution of extremism can be further explored. As I stated in an earlier piece, the militancy that we experience today is the fallout of our social embrace of extremist ideas, which necessitates implementation of a strategic level de-radicalisation plan to root out extremist tendencies from our social life.
Merely holding negotiations with the Taliban in the absence of clear policy targets is a futile exercise. Acting as the team leader, the federal government should engage all provincial governments, heads of military, police and intelligence agencies and chalk out a national policy with clear terms and conditions of negotiations. Yes, negotiations can be held with the Taliban but only after a careful scenario-planning has been done. If the Taliban do not accept the Pakistani law and its sovereignty, will the government still not consider the Taliban as an existential threat? Surrendering to the Taliban should not be confused with establishing peace through negotiations. The success of genuine negotiations will depend on three conditions. First, the perpetrators of those crimes for which the Taliban claimed responsibility should be handed over to police for prosecution under the law of the land. Second, the leaders of the outfits should announce their pledge of decommissioning as the logical result of a peace accord. Third, they should announce their readiness to take an oath of loyalty to the constitution of Pakistan. If the negotiations do not bear fruit then an anti-terrorism operation should be launched with the backing of the whole nation. Without these three conditions, holding talks with the Taliban will be counterproductive. Like a lull before the storm, we may see temporary peace, only to see the insurgency returning with a bang.
Dr Haider Shah teaches public policy in the UK and is the founding member of the Rationalist Society of Pakistan.
Source: http://www.dailytimes.com.pk/default.asp?page=2013\05\25\story_25-5-2013_pg3_4
URL: http://newageislam.com/islam-and-politics/dr-haider-shah/when-we-all-become-taliban/d/11753