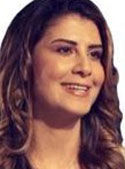 By Camelia Entekhabi-Fard
9 June 2015
It is quite moving and so disturbing seeing thirsty and hungry people - men and women, children and the elderly – lost at sea and crying for help while no one lifts a finger to help.
These unwanted peoples are from the Rakhine State, Burma, and are predominantly Muslim.
The ruling Buddhist government of Burma revoked their nationality and has heavily restricted their movements. Denied citizenship, they are effectively stateless with almost no basic rights. As they become increasingly marginalized, several groups are warning that the building blocks of genocide are in place, the Associated Press recently reported.
Worrying Trend
This is worrying as even the world's Nobel Peace Prize winners, whose job it is to advocate for peace, have not lent their voice to the community.
Even Burma's own Aung San Suu Kyu, a Nobel Peace Prize winner in 1991, has not supported the group. She was kept under house arrest for 15 years until November 2010 and yet has not shown the courage to mediate between her own people and the silent oppressed.
Besides Aung San Suu Kyu, Shirin Ebadi of Iran – a human rights lawyer and also a Nobel winner – has failed to express shock about the discrimination against the Rohingya.
Indonesia and Malaysia have come under fire for barring the entry of Rohingya refugee boats. Dropping water and food by helicopter was apparently the most these two countries could offer to assist their fellow brothers and sisters begging for help.
Iran's Concerns
Despite their anguish, Iran sends boatloads of aid to the Houthis in Yemen. It seems the Rohingya's fight to stay alive is not a priority.
The struggle between Iran and Saudi Arabia over Yemen kicked off as the Rohingya crisis was a major topic in the media. I was at the United Nations in New York and was talking to a foreign diplomat who is assisting in the run up to Geneva peace talks between Yemen's warring factions. I spent those days wondering why Iran didn't send humanitarian aid ships to the poor people from Burma, rather than entering this power struggle with Saudi Arabia over sending aid to Sanaa.
I was discussing my point of view with a foreign diplomat who spoke with me on condition of anonymity. He told me that due to a lack of trust, Saudi Arabia and the international community didn't allow Iranian aid-workers to come anywhere near Yemen. (Saudi Arabia has denied blocking aid and says it has asked that aid must be coordinated with the Saudi-led coalition).
"There is a fear that Revolutionary Guards advisors could enter into Yemen undercover. Houthis have enough weapons and a cache of ammunition. What they need is military advisors directing them and this access has been denied."
My jaw dropped when I heard this concern, whether it is actually on the cards for Iran or not.
Today, humanitarian efforts are unfortunately mixed with politics. President Obama, also a Nobel Prize winner, offered help to the Rohingya, for his part. Obama, whom was speaking with a small group of youths from Asia on June 1 in Washington D.C., commended Indonesia and Malaysia for taking on the thousands that they did take on.
He has been the only Nobel winner to say anything to help their cause.
Camelia Entekhabi-Fard is a journalist, news commentator and writer who grew up during the Iranian Revolution and wrote for leading reformist newspapers. She is also the author of Camelia: Save Yourself by Telling the Truth - A Memoir of Iran. She lives in New York City and Dubai. She can be found on Twitter: @CameliaFard
Source: https://english.alarabiya.net/en/views/news/world/2015/06/09/Houthis-are-Iran-s-priority-but-what-about-the-Rohingya-.html
URL: http://www.newageislam.com/islam-and-politics/camelia-entekhabi-fard/houthis-are-iran%E2%80%99s-priority,-but-what-about-the-rohingya?/d/103427